Learn About Commencing An Accounting Firm?
5 min read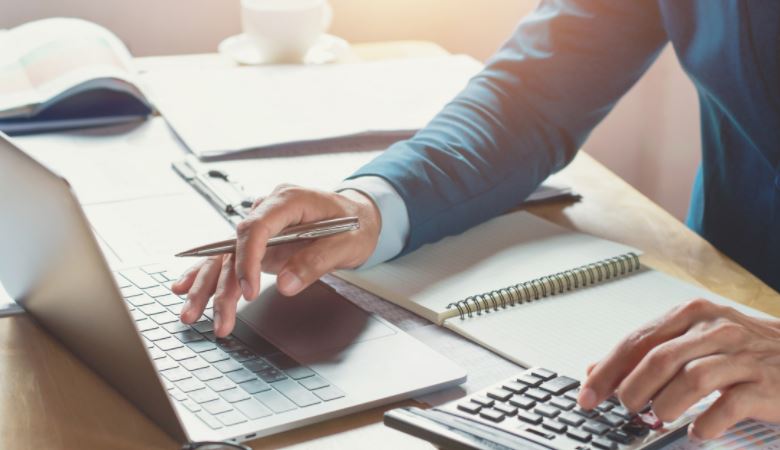 Starting a business in the modern era is not an easy task as there are many things that you need to take care of. If we will compare the process of starting a business from the past then you might find that starting a business in the modern era has become a seamless job. Now you don't need to set up a brick and mortar shop for every business as the world has moved to the digital platform and you will have to start using the power of digital platform in order to start a business successfully and the same goes for accounting forms as well.
If you are looking forward to making your accounting firm successful then there are a couple of things that you'll need to take care of. There is no denying the fact that there is a high demand of accounting firms in the industry as each and every business out there request accounting services but this doesn't mean that making an accounting from successful is an easy test as all the clients out there have a lot of options when it comes down to accounting services.
If you love bookkeeping and wishing to start your own accounting firm, then you are surely at the right place. But before even planning to start an accounting firm, you need to make sure which type of service you want to provide under your accounting firm. 
Accounting firms are a broad topic and you need to be specific about your specialization because you won't be even able to promote your particular service if you don't have the required license for it. If you are considering starting your own accounting firm, it is important to first decide what type of service you would like to provide. There are three main types of accounting firms: bookkeeping, tax preparation, and audit.
Bookkeeping firms provide basic bookkeeping services for businesses. This includes preparing invoices, recording transactions, and tracking cash flow. Tax preparation firms help businesses file their taxes. They can help with estimating taxes due and preparing tax returns. Audit firms conduct audits of businesses to make sure they are following the correct financial procedures.
Deciding which type of service to offer under your firm will determine the tone of your business and the target audience you want to serve. If you want to focus on a specific market segment, choosing a service will enable you to do just that. For example, a bookkeeping firm that specializes in small businesses should choose tax preparation as their service because this is the area where most small businesses have difficulty complying with IRS regulations.
Once you have determined which type of service you would like to offer, it is important to learn the different accounting concepts involved in providing that service. Accounting concepts include financial statements (such as income and expense reports), auditing procedures (such as reviews of financial statements), and Generally Accepted Accounting Principles (GAAP). Knowing these concepts will enable you to provide high-quality services to your clients while meeting all applicable regulations governing accounting practices.
An accounting firm can provide any of the below mentioned services:-
Bookkeeping

Tax preparation 

Financial statement 

Audits, reviews and compilations 

Financial planning 
If you are thinking that in the early phase of your accounting firm, you will be able to provide all the above-mentioned services, then you are living in the world of misconception as each of the above-mentioned services require a different skill set, software and equipment.
So don't try to cover the jungle with your finger, instead try to be specific by knowing your strength, the current market trend, your expertise and approach.
But after making up your mind for the particular service, you don't have to go through a lot of hassle in order to start your accounting firm as it doesn't require much money and employees.  You can also start your accounting firm from your home with a PC and accounting software. But you will also need to choose the best accounting software in order to serve your clients in the best possible way. 
One of the best accounting solutions which will best suit your needs in the starting phase and even in the advanced phase of your accounting firm is QuickBooks Hosting. Developed and marketed by Intuit, the QuickBooks accounting software is the most economical and effective accounting software for both personal and professional use. 
It has been specially designed for small and medium sized businesses and therefore you will be able to make the most of it as most of your clients will belong to the SMEs category of the business. 
You should go for the cloud hosted version of the software because in case you are out of your office and your client asks for a certain report, then you will be able to do nothing if you don't have the power of cloud. 
With the cloud hosted solution, you will be able to access the software from anywhere and provide accounting services to your clients without worrying about your geographical location.
What is the most important thing that you will need to understand here is that accounting is the basic need of almost all the business is out there and there is no way that this night is going to decline with time as neither the number of the business and not the industries are going to get sudden forever and this is why the need of accounting services is going to keep on rising with time. Wish you the main reasons why people say that you can never face a complete breakdown in the accounting industry and this is why it is considered a safe and sound industry.
If you are looking forward to starting an accounting firm in order to make it successful then you will have to set a strong base for the accounting firm instead of equipping your form with different types of modern things just for the sake of modernization. You will have to make sure that the base of your accounting from is strong otherwise you will not be able to deal with the high competition in the market and surpass all those competitions
After making your decision of the specific service, accounting software and cloud technology, you will need to fulfill some legislative requirements regarding the registration of your business. You can't just install the software on your PC and start offering accounting services the next morning.
If you will go through a step by step process then you will face no obstacles on your journey of starting an accounting firm. An accounting firm is all about providing timely, accurate and effective accounting services by using up to date technology and your expertise. 
It doesn't matter which type of business you are starting or which type of industry you are focusing on you will always have to make sure that you are getting in the time, effort and money in order to make the business successful and the same thing can be said about an accounting firm as well. From using powerful solutions like cookbook cloud hosting to managing your employees in the best possible way there are many things that you can do to make your accounting firm successful and make it grow in the upcoming years.