KYC Redesigning Insurance Industry On Both Business and Customer Level
3 min read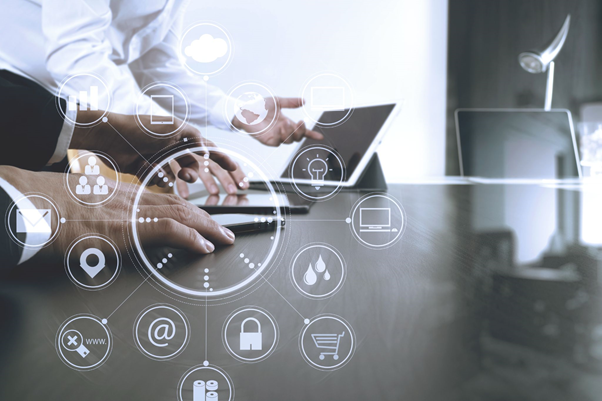 A Brief Intro of Insurance
Insurance has become an essential part of modern-day consumers. Insurance has not limited its areas of coverage to property and casualty (P&C) but added real estate, education and legal sectors by the time. At this time, insurance has become essential for every business and consumer. Even a startup avails of an insurance policy before jumping into the market. Insurance companies have to pay a specific amount as a result of an uncertain incident. The insurance policy is a legal agreement signed by both insurer and policyholder.
The Skyrocketing Pace of Insurance Industry
Like banks and IT, the insurance sector has also become a billion-dollar industry.  An industry overview by III shows that in 2019 the amount of net premium of the insurance industry counted $1.32 trillion. There is not only a single reason for its prosperity but many, behind the prosperity of the insurance industry.
The future trends in the insurance sector are propelled by technological advancements
Technology Driven Approaches
The insurance industry is going to look back, it has incorporated AI and ML in its operations to provide seamless services to the customers. Being a data-driven industry, it is now using big data. It will help in making customized insurance plans exactly to the customer requirements.
Sending letters has become a thing of the past, now businesses communicate with their customers through emails.
But there is no "All is Well" situation in the insurance industry. Like other businesses, it is also not safe from scams and frauds. There are also some cases of money laundering through insurance claims. Every business that deals with funds always becomes a potential target. To eliminate all the hazards, insurance corporations adopted identity verification services known as KYC (know your customer).
KYC – An Assurance in Insurance
When it comes to finding identity verification methods, KYC proves to be the most feasible and secure way. The traditional ID verification ways were not quick, fast and safe enough to comply with the current business demands.
The conventional ID authentication ways require multiple visits or phone call verification. The process was not liked by the customer and not much resource-efficient. It requires manual document verification and takes extra time to complete. Manually checking documents produces many errors because the human eye can't spot sophisticated forgery attempts. Fraudsters use cutting edge photoshop software to create an exact copy of the original document. An employee of the insurance company can't detect the area where the tempering has been done.
KYC was introduced to eradicate all the above-mentioned problems, which it did. KYC can be better understood by explaining its process.
The customer who applies for an insurance policy has to fill a bio-info form. Here he gives his personal details like full name, gender, residential address and (national) identification number
Then the customer is redirected to the verification process. The system requires the customer to upload identity proof like an ID card or driving license. The KYC software clicks a live facial selfie at this step
The ID proof undergoes document authentication where its originality is confirmed. Facial recognition is performed on the image on the ID document and selfie
For address proof, a secondary document containing the recent address is uploaded. The data is extracted and validated
And
The age is analyzed through DOB on the ID document and then confirmed
How KYC has Proved to be Beneficial?
Not only in the insurance sector but in financial, education, travel and health, KYC has proved to be a valuable solution. The cases of fraud, scams and data breaches drop utilizing KYC services.  The process is robust and automated, so it does not take any extra time while verifying a customer.
The enhanced due diligence (EDD) process of KYC can give additional security. Risking customers and potential financial criminals can be pointed out by EDD.  It will eradicate the perils of money laundering and illicit funds.
The workflows of insurance corporations can be transparent and streamlined by KYC services. The customers will feel safer while opting for an insurance policy. Insurance businesses can have goodwill in the market with the higher trust of customers.