Investing In A Homecare Franchise: 4 Key Advantages
3 min read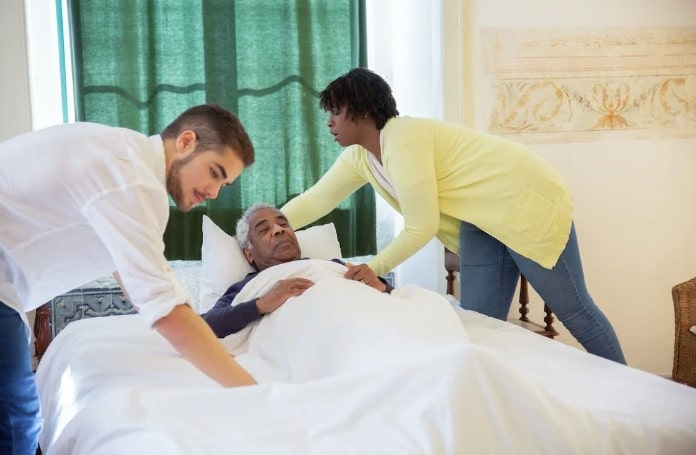 When it comes to investing in a patient, the home health care franchise industry is often overlooked. However, several key benefits of investing in the healthcare franchise industry make it a wise and lucrative choice for many entrepreneurs. This article will explore the advantages of running this kind of organizational model. 
1. You're Able To Make A Difference In People's Lives!
Kindness makes the world go around; however lately, there hasn't been much of it. With everyone being hyper-focused on themselves, we tend to forget the importance of being of service to our community.
One of the most significant benefits of investing in a care facility is that you can make a difference in people's lives. Health companies provide essential services that improve the quality of life for those in need whether it be terminally ill older patients or simply individuals in need of frail care. When you decide to invest in a home care business, you can be proud knowing that you're helping to make a difference in the lives of others.
2. You'll Receive All The Support You'll Ever Need
Another big benefit of running this type of business model is that you'll receive all the support you'll ever need. By becoming an owner in this interesting sector, you'll have access to a network of experienced professionals who can offer guidance and support every step of the way. This is especially beneficial for those who are new to the care industry.
Management protocols, operational guidelines and staff training are all the amazing factors that you will receive when you become a franchisee. This is also true for any marketing resources. You can rest assured that your corporation will receive unwavering support inorder for you to focus on helping the community.
3.There Is A Steady Demand For This Industry
Skilled care companies provide an invaluable service to individuals and families who need assistance with everyday tasks, such as meal preparation, personal care, and transportation. Whether you are a senior citizen or someone with an illness or disability that requires assistance, it's reassuring to know that you can rely on a home care company for the help you need. With the increasing demand for these services in today's climate, it makes for a safe and secure financial opportunity. 
There is also a steady demand for health carers, which means that these services are less likely to experience the ups and downs that are common in other industries. This provides a measure of stability for healthcare franchise owners.
4. You'll Be Able To Run Your Own Business With Fewer Risks
Finally, investing in a care facility corporate structure allows you to run your own facility with fewer risks. Because healthcare franchises have a proven corporate structure, you can be confident that you're making a wise investment.
Starting any business venture can be a daunting and overwhelming task and entrepreneurs should always be realistic in understanding that the company might not be as profitable. However, by aligning yourself with an enterprise that has been tested and shows high success rates and optimal profit margin – then you're already off to a great start. This is an excellent option for those who want to be their own boss but don't want to take on the risks associated with starting a business from scratch.
In Conclusion
Ending off home care facilities can offer you the benefit of a steady stream of income and the potential for growth. With the right resources, you can build your venture into something that will provide financial stability for years to come. With this kind of enterprise, you're not only investing in yourself but also in others who rely on your services.
So why wait any longer – take the leap today and start building the future of your dreams.