Instacruze: 6 Ways to Increase Website Traffic With Instagram Stories
5 min read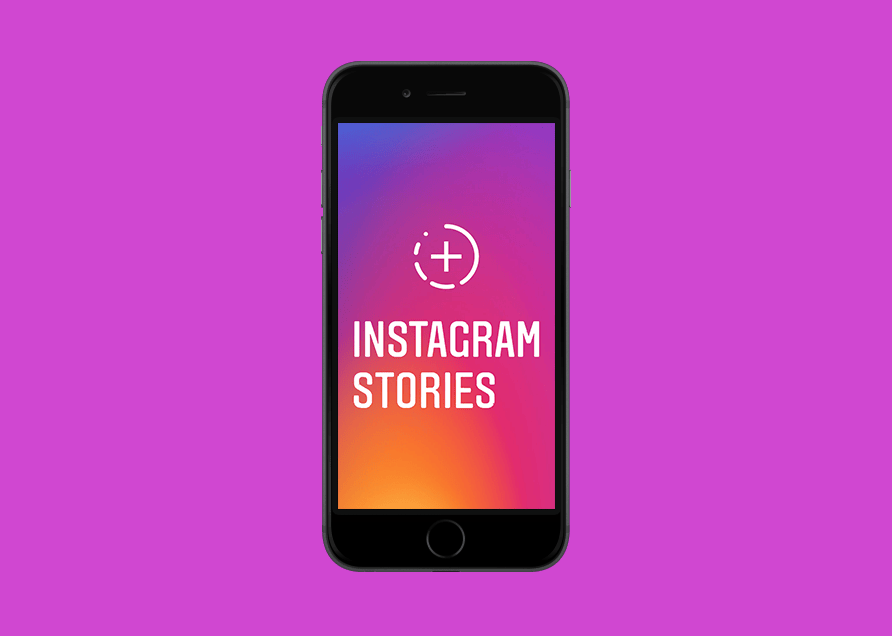 Instagram Stories have become a massive success among users since its launch. The time that users spend on Instagram Stories has also increased. Moreover, as Instagram stories are short, they find them more engaging. This popular feature of Instagram is used by individual users and various brands and businesses. With the help of Instagram Stories, you can easily promote your business among a larger group of audience. You can also buy automatic instagram story views to get a global reach for your organization.
Benefits of Instagram Stories
You Can Post Different Types of Content: You can post any content you like on an Instagram Story. So, if you have a specific aesthetic for your Feed, you need not worry about your content standing out of the theme. It also gives you many options to get to know your followers better. With Instagram Stoies you can find many new ideas to keep your profile updated with fresh content for the audience. 
Helps You Build an Audience: Businesses should always look for ways to increase their audience strength. One of the key benefits of Instagram Stories is that it can help raise brand awareness. It has many features that you can add to help more audiences find your profile. You can use location tags to assist local and global users discover your brand. Instagram Stories also allows you to add hashtags, increasing your profile's searchability among Instagram users.
Increases Audience Engagement: It is a well-known fact that businesses need to have good interaction with their audience. You can easily engage with your audience on Instagram stories by reposting user-generated content, asking for their suggestions, and using various fun stickers and music on the app. You can attract more followers to your profile when you consistently interact with your audience.
Grow Your Network: Every year, numerous new brands and businesses are being formed. This is why it is vital to develop a solid network to keep up with the increasing competition. Instagram Stories can help you grow your network effortlessly. For instance, you find any post that relates to your niche, you can share that too. This will help you find potential clients for your brand and introduce you to new business opportunities.
Drive Traffic to Your Website: If businesses want to establish their presence on the Internet, they need to have a website with a reasonable traffic rate. However, with many businesses online, it is only sometimes possible to drive traffic from the search engine. Instagram stories can help you bring viewers to your website and increase its traffic. You can attract your Instagram audience with creative stories and direct them to your business's website. With increased website traffic, you can improve brand awareness, generate more leads, and give clients details about your products.
How to Increase Your Website Trafic With Instagram Stories? 
As mentioned above, it is known that Instagram stories help to drive traffic to websites. Here are a few ways that you can use to grow your website's reach with Instagram Stories.
1. Add Your Websites Link in the Story
Adding your website's link in the story is the easiest way to drive traffic to your website. You can find the add link sticker in which you can place the link, or if you have a larger number of followers, you can use the swipe-up feature of Instagram Stories. This is the most direct way for businesses to direct their audience to the website. Moreover, more users will find this method easier to reach your website, increasing their chances of visiting your website.
2. Tag Your Profile in Stories
You might be aware that Instagram allows you to provide a link on your profile's bio, but how do you get users to click on it? This is where Instagram Stories can help you. By tagging yourself on your story, you can bring the viewers to your profile and ask them to check out the link in your bio. This way, you not only get more traffic on your website, but you are also attracting the audience to your view your content.
3. Make Use of Story Highlights
If you are worried about the 24-hour time frame of Instagram Stories, you can always add the story to your Highlights. By adding the Story to the Highlights, it can be used as a part of your Instagram Feed. This way, even when your followers go through your Highlights at a later date, they can access the link to your website. Ensure that you customize your Highlights with an attractive title and cover image so your audience will want to go through them.
4. Upload Engaging Content
Post content that encourages the users to visit your website. For example, you can give a snippet of your latest blog or a sneak peek into your events and products. Naturally, users will want to know more about your product when you do so. In addition, when you have creative and engaging stories, you can get more users to view your story. You can also opt for Instacruze to get more reach for your stories, thereby increasing the traffic to your website.
5. Leverage User-Generated Content 
User-Generated content has proven to increase the reach of many brands and businesses. You can ask users to create a story that features your brand and its products by tagging your or linking your website. This will bring their followers to your website, and you can get new business customers. You can also collaborate with influencers who can help you build an image for your brand by promoting your website.
6. Find the Perfect Time to Post
To get the full potential of Instagram Stories, you need to know the perfect time to post them. Use Instagram analytics to find when your followers are most active on your profile. This will help you increase the number of views you get on your Story. When your Story has more views, it increases the chances of driving more audience to your website. You can also try Instacruze to get instant organic views for your Stories.
Wrapping Up
Instagram Stories is one of the best features of the app. It can easily help brands build their presence on Instagram and improve their social media marketing strategy. With the right strategy, you can drive traffic to your website by using Stories. Remember to follow the above-mentioned points to effectively leverage Instagram Stories to increase your website's popularity.