Importance Of Book Illustrations You Must-Have To Know
3 min read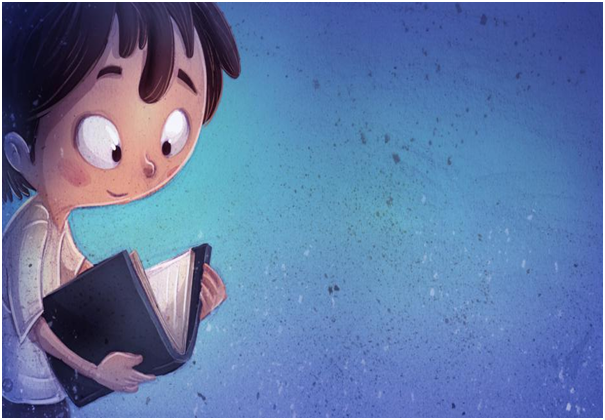 When you are a child and have to choose a book, which one do you pick? A book that is full of attractive and colorful images or another which is filled with text. If I talk about myself, I must pick a picturized book because it is the best tool to develop interpretative skills with better understanding. When you are done with writing for a children's book and want to publish it, this is the right time to give life to your content. Whether you have to publish books by own or through the agency, you have to connect with book illustrators.
In today's modern world, where everything performs through an online platform, writers collaborate with the publication agency. With a rise in the digital world, most book writers are seeking self-book-publishing options. Even they can publish books on a well-known website. When you publish the book on a website, a picturized book gives attraction to discover the whole story and encourage the children to understand the visual narrations. You need to know the young children actively participate in discovering the clues.
●     Why Is Illustration Necessary?
An Illustration is a visual explanation and representation of text used to design with attractive characters. In children's books, illustration provides the immediate vision of the story characters that attract the young readers. Colorful images give a better understanding to the reader instead of detailed text.
Moreover, illustrations are used to make the concept easier to read with appealing visual effects.
To make the book more attractive, writers can't work as an artist but want to include the illustration by hire an illustrator for a children's book. It helps to capture the attention of a reader and even enhance the interpretative skills of the children.
●     Illustration Helps To Attract The Readers
Once you are done with book writing, you need to add illustration because it brings several advantages to any book. Imagine you open a page that is full of detailed text, do you want to read it? On the other hand, you pick a book with an attractive image with the text, which one you choose? Probably the book with attractive illustrations.
Similarly, young readers immediately respond to discover the mystery by identifying the images. Even some children are relying on the images to complete the narrative and engage the readers to give active interpretations.
●     It Develops Understanding
For children, illustrated books open the door for better understanding. And an instant vision of characters, their roles, an appearance that gives visual appeal. It may happen that all creative pictures enhance the reader's understanding. For instance, when you describe a feature of the character and elaborate its character sketch with text only, no matter how excellent you define it, a child understands better if you explain it visually.
●     Consider the Professional Illustrator
Writers are not experts in the art of creativity, once they complete their books look for professional children's book illustrators. It is better if the writer works with illustrators because artists know how to use advanced technology for creating contrasting illusions. For your book, illustrators use different software tools for drawing the character of your book.
●     Be Patient When It Comes To Creativity
When it comes to illustrating the book, an artist needs time and space for creating a masterpiece. Creativity cannot be done in hurry, it needs more concentration to create proper colorful elements according to the situation discussed in the story.
So, stay patient and share your idea with the illustrator because an artist has a better understanding to keep a balance between the text and images.
●     How Illustrations Enhance the Value Of Your Book?
A book with attractive images, given clues to cultivate the whole story, make your interior book more pleasing or eye-catching. It means when a young child ever sees your book, he/she wants to read it. An illustration helps to boost their interpretative skills to find out the mystery discussed in the book.
Windup
A book without illustration is never going to be an eye-catcher and attractive for children. Young Children enjoy the storytelling session when they see striking images that help to answer the clues. Even it boosts the skills of visual narrations.