How to Sell House In NJ?
3 min read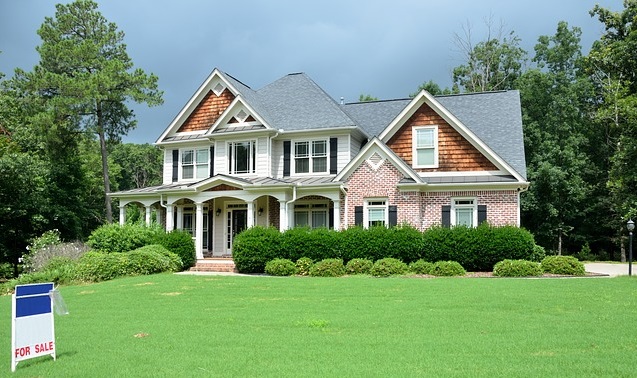 Even the best agent struggle to sell the property if they don't have the skills and knowledge to sell them. Do you want to sell your home in NJ? This post will help you! Here, you'll learn how an agent can help – price your home, negotiate with buyers, close the deal quickly, and more!
Scroll down and read the steps to sell a home in NJ effectively!
Find an NJ real estate agent.
Selling a house is not always easy. Sometimes, this can be a complex and high-stakes case and requires considerable time and expertise to get a good result. So, if you want to sell your New Jersey home for the best price and minimize stress, hire a reputable real estate agent in your area.
Because they know exactly what local buyers want and how to reach them, the agent will provide you with expert advice, guidance, and support every step of the way, from initial listing to closing.
Decide the time to sell
Whether you want to sell or buy a property, timing is everything. So, when deciding to sell your home, make sure you pick the right time, which is July. It will speed up your sale and can mean a bigger profit.
Valuing your home
A comparative market analysis looks at recently sold homes in your market and uses the data to estimate the price at which your home could sell. A CMA compares homes similar to yours in size, age, condition, and other factors to get an accurate value for your home.
However, an agent will use a CMA report and their market experience to find the perfect listing price that meets your targets.
Prepare, marketing, and show your home.
Now is the time to list the house. Listing is one of the most vital characteristics of selling a home because it attracts buyers and gets them interested in your home. First, list your home's specifications, including size, number of bedrooms, heating system information, and other relevant information.
After that, hire a real estate agent as they will list your house on the MLS. Once your home is staged, cleaned, and prepared, it's time to show your home.
Establishment of offers and negotiations
When you start receiving offers and accepting one, the negotiation process begins. Keep in mind that negotiation can be difficult, but if you hire an experienced real estate agent to sell a house, they will negotiate on your behalf to make sure you get the best deal.
Once the buyer and seller agree, they sign a purchase contract that outlines the details of selling the house. A purchase contract covers the terms and conditions of the sale and is legally binding.
Required NJ Documents and Disclosures
People living in New Jersey should ensure that they follow the state's disclosure laws. The seller should inform potential buyers of certain issues before signing a purchase contract. These disclosures are beneficial to protect both parties in a real estate transaction.
A seller should inform buyers about:
Habitability of a house and large systems
Partitioning ordinances
Improvements or additions
Intangible and known defects
So be sure to consult the agent you know before signing or filling out any paperwork. Your agent will help you check that all is well and what you need for your situation.
Final Stage
The last step is closing a home sale in which the ownership officially passes to its new owners. This step involves signing the papers and the buyer releasing the funds to the seller.It is also when both parties will need to cover expenses incurred to ensure the sale is binding and legal.
Pros of Selling House for Cash in the NJ Area
There are several important advantages to consider. Here, we've rounded up a few perks you can have after selling a home in the NJ area:
Skip commissions
Quick closures
Some repairs on your to-do lists
No stress from showing your home
Time is money
Closing words
If you are looking ways to sell my house NJ, hire experienced and well-known agent. It is never too late or early to start looking for an agent to sell your property or get advice and do the planning.