How To Get Promotion On Youtube The Simplest And Most Effective
6 min read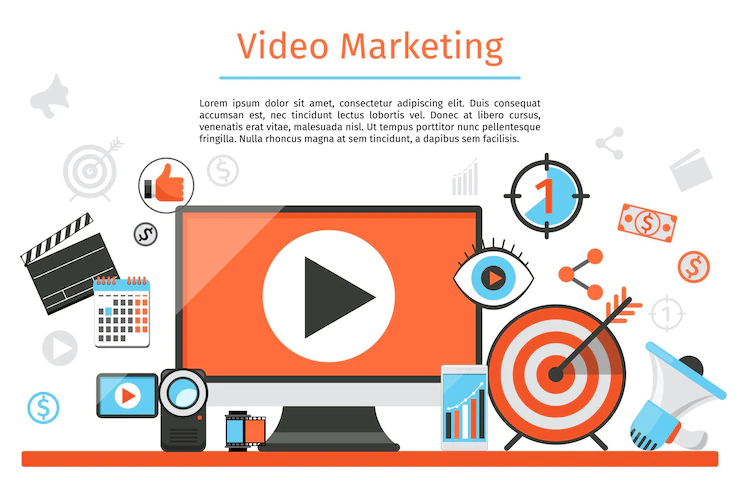 There are several different ways you can promote your YouTube channel or use YouTube promotion Services. You can use paid advertising, organic advertising, or a combination of both. To learn more about how to get Promotion on Youtube, read the article below.
1. The Ad formats on Youtube you need to pay attention
YouTube provides several ad formats. These are some examples:
Display ads appear on the desktop platform only, to the right of the feature video, above the video suggestions list.
Overlay ads are semi-transparent overlay ads that appear on the bottom 20% of your video and are only available on the desktop platform. These can be image or text ads.

The most common type of YouTube ad is skippable video Ads. These are the advertisements that appear before, during, or after a video and that a viewer can skip after 5 seconds.

Non-skippable video ads are those that viewers must watch before they can watch the main video. There is an extended version with 30-second ads, but due to their unpopularity, YouTube is about to phase these out. Non-skippable videos are usually 15-20 seconds long.
Bumper ads are non-skippable videos of up to 6 seconds in length that a viewer must watch before viewing the main video.
Sponsored Cards – These offer content related to the video, such as products featured in the main video.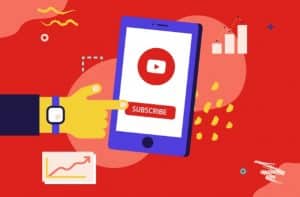 Read more: How to restore your YouTube channel or account
2. How to get free Promotion on Youtube?
With 62% of businesses promoting their content on YouTube (Buffer), it's clear that YouTube is an excellent addition to any marketing strategy. To use it effectively, you'll need to get people to watch your videos and subscribe to your channel without spending a fortune. 
That is why it is critical to understand how to promote your YouTube channel for free. Here are eight free ways to promote your YouTube channel to that end.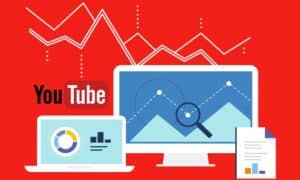 2.1 Create Content That Is Worth Promoting
Yes, we know we just said that having the best content in the world won't help if no one sees it. The flip side of that is that no one wants to watch bad content. 
As a result, if you want to successfully promote your YouTube channel, you must fill it with content that is worth promoting. Otherwise, you'll end up with mediocre YouTube content that people watch once and never subscribe to or engage with.
The basic procedure for creating YouTube content is as follows:
Select the appropriate YouTube content.
Make a script (or at least an outline) for your video.
Make a video of yourself.
Make changes to your YouTube video.
Please upload your video.
Include a fantastic YouTube video thumbnail.
Enhance your YouTube video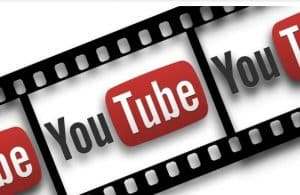 2.2 Make use of YouTube SEO
SEO is the most cost-effective way to promote your YouTube channel. YouTube is not only a video-based social media platform; it is also the world's second-largest search engine after Google, with billions of searches performed each month. 
To ensure that your content is found on the platform, use YouTube SEO to include the right keywords in your headlines, video descriptions, and tags.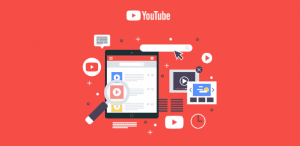 2.3 Create a Community
One advantage of creating YouTube content is that it helps establish you as an authority in your niche and industry. People will start to seek you out for your expertise. You can keep them interested by creating a community. 
Creating a YouTube community does not have to be difficult. Simply engaging with your viewers when they comment on your videos, sharing other interesting information, and always adding value to their lives is a great way to get started. On the platform, you can even create a community section.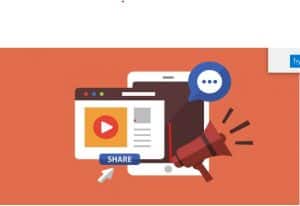 2.4 Join Forces With Other Creators
Don't be afraid to work with other YouTube creators and influencers. This type of cross-promotion benefits both parties and helps to broaden your reach. Collaborations are straightforward: two or more YouTubers collaborate to produce a unique video for each of their channels. To get started, look for another YouTube personality with a similar audience. Then make contact and make your pitch.
2.5 Hold a Contest
One of our favorite free ways to promote a YouTube channel is to hold a contest. Contests attract a lot of attention and, when done properly, will get you more YouTube subscribers without artificially inflating your subscriber count with people who are only there for the contest and aren't really interested in your brand or your content.
To keep out those who aren't genuinely interested, we recommend giving away something closely related to your niche. You should be able to come up with something exciting to give away regardless of your niche. If you're a life coach, you could offer a free goal-setting session or even a month of weekly life coaching sessions. The more valuable the prize, the more interest it will generate.
Remember that you're running the contest to increase the number of subscribers to your channel. Make subscribing to your channel one of the entry requirements!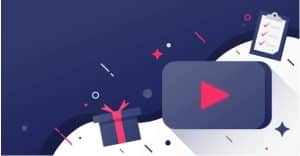 6. How to get paid Promotion on Youtube
YouTube marketing has become increasingly pay-to-play for those with a budget. If you have enough money, you can always use the option to pay to promote YouTube videos. YouTube offers a variety of ad formats to choose from:
Display advertisements:

These advertisements are only available on a desktop and appear in the right-hand sidebar of videos.
Overlay advertisements:

These are semi-transparent ads that appear at the bottom of a video. They can only be accessed through desktop computers.
Video advertisements that can and cannot be skipped:

These advertisements appear prior to, during, or following a video. Such ads can be skipped after five seconds, whereas non-skippable ads must be watched all the way through before the viewer can watch their video. Below is an example of a non-skippable ad.
Bumper advertisements:

These are non-skippable ads that must be seen before the viewer can watch their video. They have a maximum duration of six seconds.
Sponsored playing cards:

These are cards that appear in conjunction with related videos. They could be used to promote your other content or products.
You can use an existing video for ad creatives or create something new for a specific campaign. The advantage of using an existing video is that you can choose a clip that has already been proven to be effective.
If a video has already received a lot of natural engagement and views, placing sponsored advertisements can help you get even more views and engagement.
7. AdsCanHelp – Paid Promotion Service on Youtube
AdsCanHelp – AdsCanHelp is a Google Partner with extensive experience in YouTube advertising. They understand how to promote your YouTube channel and get your videos in front of the right people to achieve big results on even the most limited budget.
Reliability:

AdsCanHelp is a natural YouTube Promotion service that has been certified by Google as a knowledgeable Partner in the field of video advertising through Google Ads.
Efficiency:

The expert team optimizes your channel's promotion in real time. This means that your advertising budget will be put to better use.

Flexibility:

AdsCanHelp is appropriate whether you are a brand owner or a YouTuber as long as your goal is to promote your videos on YouTube to a potential audience.

Simple to Use:

Our website was designed for everyone, including YouTube newcomers. You can fully set up a campaign to promote your channel and video with just a few clicks.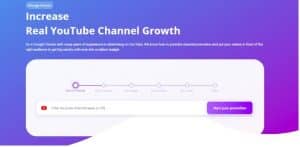 Conclusion
The above article has outlined how to get Promotion on Youtube. It takes time to get a lot of views on YouTube. The site has its own rules to ensure that high-quality video content is available and regularly available to viewers. Hopefully through this article you will know how to get Promotion on Youtube.