How To Fix Javascript Error On Discord? Step by Step Guide
4 min read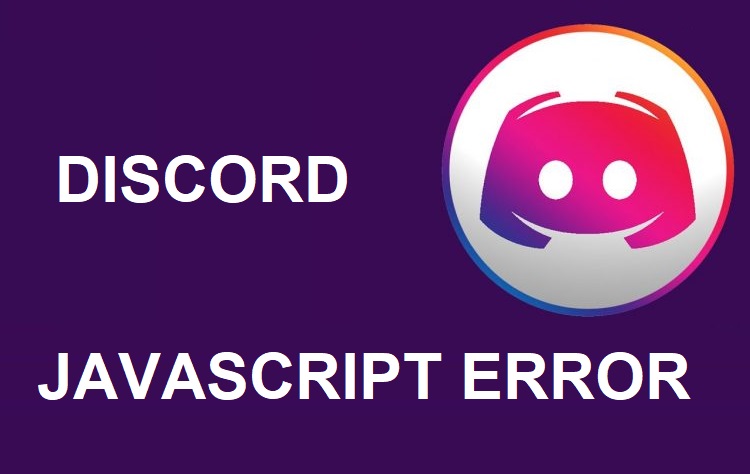 What is JavaScript Discord Error?
Although several users have reported encountering the JavaScript Discord error while trying to install Discord on their computers, we do not have enough information regarding the root cause of the annoying error. Besides, the official Discord's website does not possess any useful information about the error. Discord is a VoIP, instant messaging, and digital distribution platform designed for creating communities.
How To Fix Javascript Error On Discord?
The JavaScript error happened in the Primary procedure" Or Discord Javascript Error generally happens when Discord is launched in your own PC. Ordinarily, the error message window incorporates different error info, but it could barely be realized by casual users.
There were A number of distinct approaches utilized by people to work out this dilemma. Normally, the plans are simple enough to immediately implement without wasting too much time. Ensure to carefully follow the instructions and the issue must vanish right away.
What Are The Reasons For Discord Javascript Error?
There are many possible reasons we have a shortlist prepared for you to check out below:
Discord Javascript Error Due To Corrupted Discord Setting
In this case, the installation of Discord is to blame for either resetting its settings or reinstalling the program
Discord Javascript Error Due To  Quality Windows Audio Video Experience Service Running Issue
This service is important for the app since it is closely connected to the core features of the software. Ensure that it immediately starts up.
Discord Operates With Administrator Rights
Running Administrator Permissions Discord is known to trigger this issue, so make sure this option is removed.
Step By Step Guide To Fix Discord JavaScript Error
Those are the most common ways of fixing that annoying javascript error you sometimes get when using or trying to install Discord. We have decided to build this step-by-step, easy-to-understand guide on how to address the errors that hinder you from downloading and using Discord.
Method To Fix Discord JavaScript Error
Delete Discord Files To Fix Discord JavaScript Error
Like many programs, Discord continuously stores temporary data on your PC to help it run as efficiently as possible. However, sometimes, those temporary files can become corrupt and interfere with the way the program runs. In order to give Discord a clear run when booting up with your system, we need to delete these specific files.
Follow The Following Steps To Do Delete Discord Files
1. Start by closing Discord via Task manager (CTRL+ALT+DEL)
2. Next, right-click on the Windows start menu icon, bottom left-hand corner
3. Inside the pop-up menu, you will an option for "RUN", select it
4. A small run window will pop up, in the open field, type in the following command "%appdata%" and click run.
5. A window should appear with several folders inside, select the Discord folder, right-click and delete
6. Once deleted, return to the start menu and load "Run" again from the settings
7. This time, type "%Localappdata%" in the same field and click run
8. Once again, find the Discord folder and delete as you did above by right-clicking and selecting delete
9. Now you can relaunch the Discord setup file and follow the steps provided to re-install the software
This method has worked for many and is one of the most common causes of the javascript error message. Hopefully, this will work for you; if not, we have a few more ideas to try next.
Download Discord Setup From Official Website
Now, that all the uninstallation and deletion of discord files is done, it is time to reinstall the Discord from scratch. Firstly, download the latest version of Discord setup from its official website.
Download Discord Setup For iOS
Download Discord Setup For Android
Download Discord Setup For Linux
Download Discord Setup For Mac
Reinstall Discord To Fix Discord JavaScript Error
Even if you manage to install Discord successfully, you can still experience the javascript error. If this does occur, the easiest way to resolve the issue is to reinstall the program. Uninstalling a program is quite simple, as I'm sure you're aware. However, we will need to fully erase all files to allow for a clean install the second time around.
Follow The Following Steps To Reinstall Discord
Start by right-clicking the Windows start menu icon and selecting the "Search" tab from the drop-down menu.
In the search field, type "Control panel" and double click the search find
Once in the control panel, you will see a series of options. Find the programs tab. Underneath the heading, you will see uninstall program. Click the shortcut.
You will need to see the list of programs that are currently installed on your system. Find Discord, select it, and click uninstall. This shouldn't take too long. Simply follow the wizard prompts to complete the process.
Once uninstalled, right-click on the start menu and select "Run"
Type in the open field "%appdata%" and click run
Locate the Discord folder and delete it
Reopen "Run" once more and type "%Localappdata%" and again, delete the Discord folder you find
You will now need to redownload the installer from the Discord website.
Once downloaded, simply reinstall the program. Discord should install fine without any javascript errors.