How To Find The Best CRM Software In 2021?
10 min read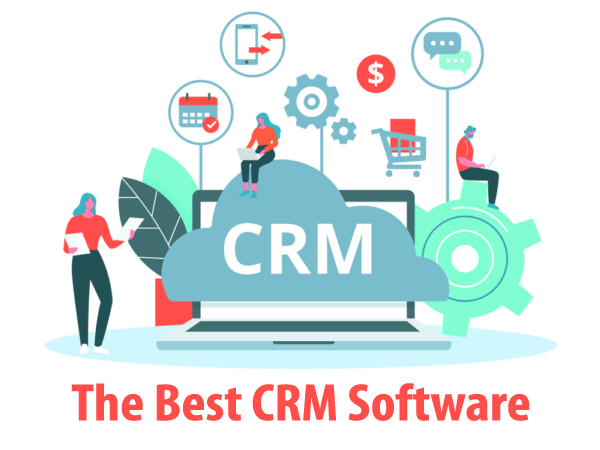 What is CRM Software?
Customer relationship management (CRM) software is software that automates and manages the customer life cycle of an organization. It is usually used by the sales team, sales reps, and call center reps to maintain contact with customers and quickly respond to their needs. CRM tools help manage and improve company interaction within a database by leveraging email marketing, lead generation, and marketing automation.
The Best CRM Softwares
The best CRM software will provide you with valuable insight into how your customers behave and what they need from you. You'll be able to track the tasks you need to accomplish to keep your customers happy and close more sales. It also streamlines and simplifies business processes for any employee that interacts with your customers. In the long run, CRM software should improve your bottom line. The best CRM solution records your customers' contact information and remembers the details of your relationship and every interaction—whether by phone or email and nowadays across other channels such as social media or even your customer help desk.
CRM Software Pricing
Most customer relationship management software is priced on a per-person, per-month basis. A Gym Software, also known as Gym CRM, is used in the management of gyms and fitness centers. Check out their website to know more about the gym management software price. Many companies opt for annual billing to simplify the payment process and save money (most services reduce the per-month price if you pay annually rather than monthly). With that in mind, these are the general pricing tiers you can expect.
Benefits Of CRM Software
A central location where your employees can log all customer communications and build marketing campaigns can benefit your company in numerous ways. A Customer Relationship Management (CRM) provides your company the following abilities:
Organize and maintain customer information. CRM software is ideal for companies that need to utilize up-to-date information to support their clients. Here is the most basic yet essential benefit that CRM software provides for your business.
CRM software permits you to forecast your future sales based on past sales data. Revenue reports and insights are crucial for companies to project future needs and costs.
With the information you get from CRM applications, you can streamline your sales process and reduce out unnecessary measures. You'll see which kinds of communicating work and which ones do not. When you have to scale your earnings procedure, CRM software can help you with that also.
Customer Relationship Management (CRM) system automates data entry and administrative jobs, allowing your staff to concentrate on building meaningful customer relationships. Workflow automation also reduces the possibility of human error.
Engage and build customer relationships. CRM software helps your team participate and build lasting connections with clients. Employing the information stored in your CRM, your staff can monitor customer information and cater their interactions to meet each customer's unique requirements and preferences.
How To Choose Best CRM Software?
The right customer relationship management (CRM) software can help you stay connected with your customers and keep your team productive. There are countless CRMs on the market. While some are generic, others are industry-specific, and they vary greatly in cost and features. In this blog, you will come to know the best CRM Softwares in 2021.
List Of The Best CRM Softwares 2021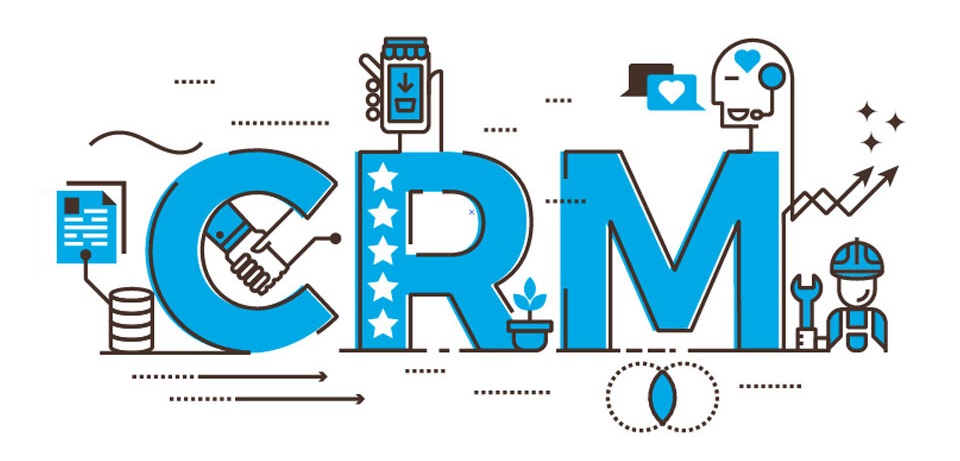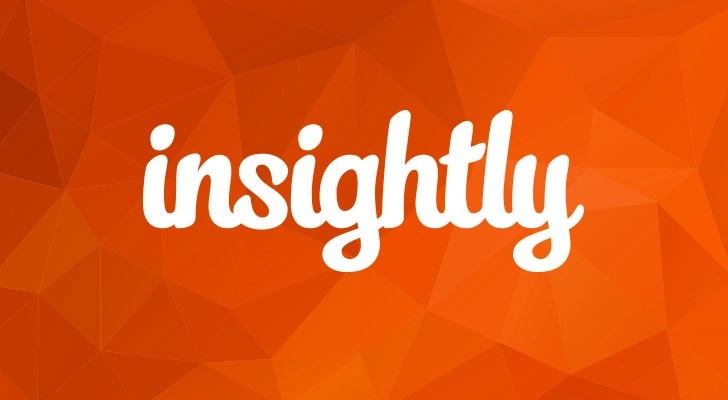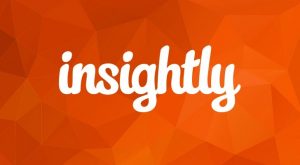 Insightly supplies the best customer relationship management applications for companies of all sizes across a variety of industries like consulting, manufacturing, professional services, media and promotion, non-profit, engineering, and others. With over 1.5 million consumers and more than 25,000 companies globally, Insightly is the planet's most popular CRM application for Google and Office 365 users.
Insightly: Best CRM Software Automation Tools
This can be a specialist platform for medium to large companies.
Insightly provides you with a whole picture of your contacts. It enables easy sharing of consumer information across sales, marketing, and project management. It's possible to produce automated advertising funnels that target market segments. There is email monitoring, which suggests you if earnings lead open mails and other connection rates. Lead routing joins a touch with the ideal sales representative. Insightly also has excellent dashboards that have customization choices.
Key Features Of Insightly CRM Software
Lead Routing – Tracks the most relevant lead information including a rich activity timeline of marketing campaign source, email, phone calls, meetings.
Relationship Management – Enables you to build strong relationships with existing customers and get new customers on board.
Extensive Third-Party Integrations – Integrated with a wide range of applications like Gmail, Mailchimp, Dropbox, Outlook, and more.
Pipeline Management – This allows you to monitor the performance of the sales team, track sales pitch, and identify where it is precisely in the sales funnel.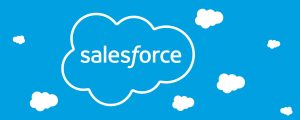 CRM Software is a widely used technologies, and several individuals are seeking secure, high-quality software alternatives with partner relationship mgmt. Other important elements to consider when researching alternatives to Salesforce CRM include user experience and user-friendly interface.
Salesforce is a comprehensive Customer Relationship Management Solution that insures each customer touchpoint and every phase of the customer life cycle. It's possible to shut deals, log calls, and do it all regardless of where you're. Using Salesforce CRM, you can get the most from your marketing data and social insights and efficiently monitor each lead, chance, and client. Real-time sales monitoring ensures that you have the right information at the ideal time. This way you can concentrate your resources and time on the things that really matter.
Salesforce CRM Software Features
Salesforce is one of the most powerful and sophisticated CRMs available. The onboarding process and demos with the reps were exceptionally helpful. The reps really took the time to understand our CRM needs.
API Access
Cadence
Contact Management
Contract Management
Database Management
Funnel Reporting
Integrations
Partner Tracking
Performance Reporting
Pipeline Management
Sales Gamification
Quotation Handling
Task Assignment
Territory/Quota Management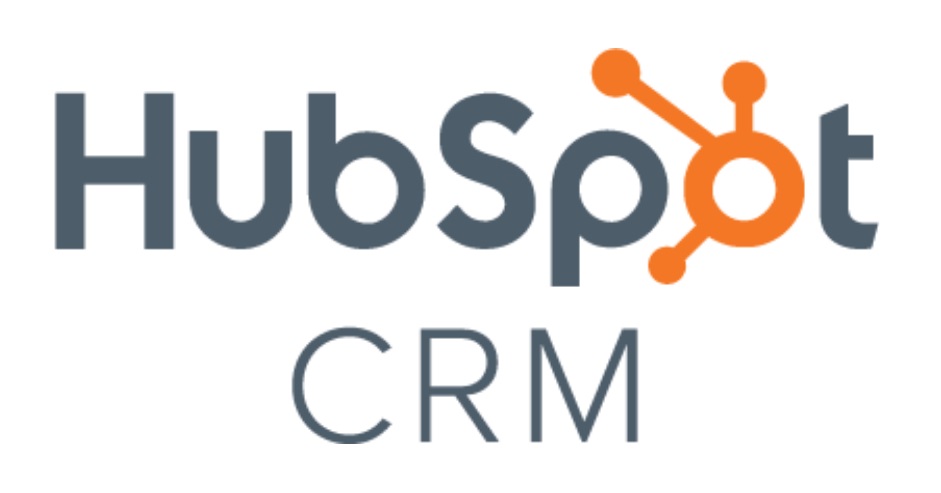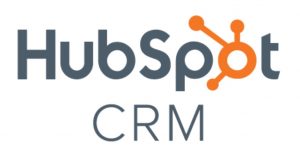 What is HubSpot Sales Hub?
HubSpot Sales Hub is a powerful and easy-to-use Sales CRM that includes sales engagement tools, configure-price-quote (CPQ) functionality, and robust sales reporting and analytics for developing teams. Sales Hub is built on the top HubSpot CRM platform, where you are able to bring your customer data, tools, and teams together in a single central system of listing. Whether its strategies, services, or applications, HubSpot has everything you want to grow much better. The Sales Hub consists of three plans: Utilities, Professional, and Enterprise. Besides these paid programs, you might also use HubSpot free of charge, so we'll also show you the free features. In this blog, you'll discover the features, the limitations of each program, and ways to benefit from them.
Sales Hub is built on the HubSpot CRM stage in which customer data, tools, and teams come together to make just one source of truth for unprecedented sales rep efficacy. While employing the entire CRM platform, representatives can get richer insights, warmer leads, and aligned enablement materials to assist them function at max efficiency. Additionally, tap into our expansive ecosystem of app and solutions partners to craft an exceptional end-to-end customer encounter.
HubSpot Sales Hub CRM Software Features
The main features of HubSpot Service Hub are:
Ticketing
Knowledge base
Customer feedback
Live chat
Conversations dashboard
Conversational bots
Team email
Reporting
Automation & routing
Contact management
Company records
Contact & company insights
Email scheduling
Email templates
Phone & email support
Email sequences
Email tracking & notifications
Documents
Calling
Canned snippets
Meeting scheduling
Integration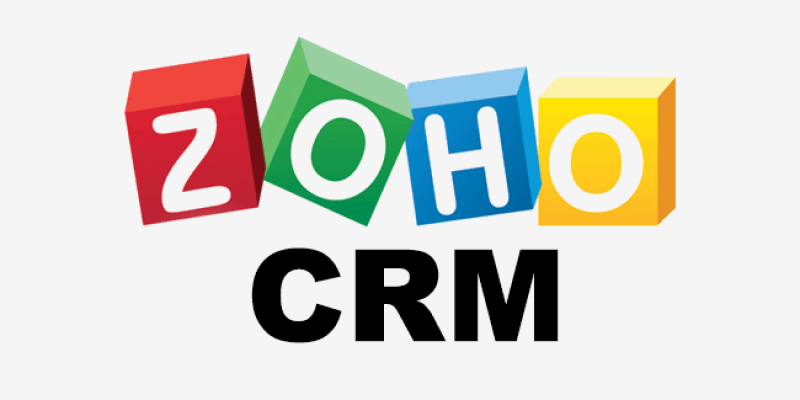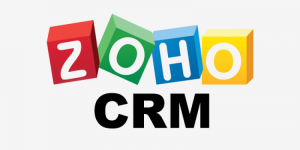 What is Zoho CRM Software?
Zoho CRM empowers small to large-sized associations with a complete customer relationship lifecycle management solution for managing organization-wide Sales, Marketing, Customer Support & Service, and Inventory Management in a single company system. Zoho CRM is a cloud-based small business management platform that caters to companies of all sizes. It gives marketing and sales automation tools together with helpdesk, analytics, and customer support functions. You could also use the mobile program to organize your day, set reminders, schedule activities, send an email or maximize the productivity of your sudden downtime with a map integration that displays your nearby prospects and leads.
Zoho CRM is licensed as software as a service (SaaS) and may be retrieved by popular Web browsers intended for use on Linux, Mac OS X, and Windows desktops. The platform can be available as a mobile program for use on Android phones, in addition to Apple's iPad along with iPhone. It is suited to businesses of all sizes, but Zoho's CRM platform is particularly popular with small companies given its pricing options and an array of tools.
Zoho CRM Software Features
Features are displayed in alphabetical order. Zoho CRM can be used by small, middle and large businesses. You can even build your own version of Zoho CRM. Sell smarter and faster with Zoho CRM.
AB Testing
Account Alerts
Alerts/Notifications
Analytics/ROI Tracking
Asset Management
Business Card/Badge Scanning
Calendar/Reminder System
Call Center Management
Call Management
Campaign Management
Cataloging/Categorization
Channel Management
Churn Management
Client Tracking
Client/Property Matching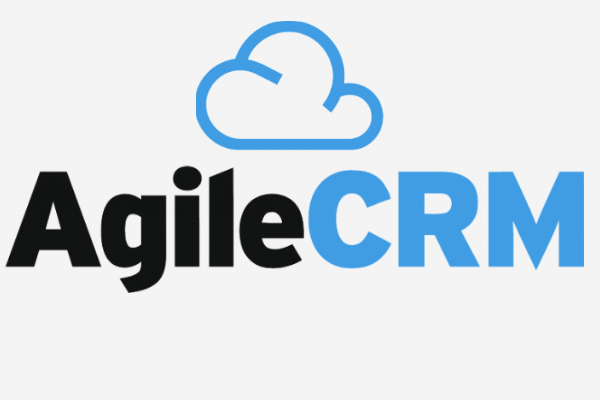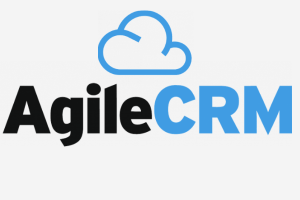 What is Agile CRM Software?
Agile CRM is a customer relationship management software solution that's known for its specific layout for small to midsize companies. This stage emphasizes connecting sales, marketing, customer services, social media marketing, and other online channels in a single centralized and integrated port. By doing that, it will help companies to boost customer participation, optimize customer lifetime cycle and enhance conversion & gain finally. Agile provides a trusted database for many items from quality findings to ECO alter implementations. Customized reports are a nice feature and hunting is made simple.
Agile is a customer relationship management platform with all-in-one automation that is focused on monitoring, advertising, sales, and support. It gives internet analytics, Helpdesk, two-way emails, gamification, telephony, and many other characteristics on an easy-to-use program platform. The developers have gone through many iterations and prototypes to discover a layout that is fast and intuitive to use. Agile CRM's extensive features list is great for businesses looking for a CRM with all the bells and whistles, but it might be somewhat overwhelming for little or mid-sized businesses that just want a simple, straightforward CRM platform. Customer service is available and willing to assist all users in using the platform efficiently.
Agile CRM Software Features
API
Alerts/Notifications
CRM
Calendar Management
Contact Management
Customer Database
Customizable Branding
Customizable Templates
Data Import/Export
Email Management
Email Marketing
Mobile Access
Reporting & Statistics
Reporting/Analytics
Search/Filter
Social Media Integration
Surveys & Feedback
Third-Party Integrations
Top 15 Best CRM Softwares In 2021
Agile CRM
Streak CRM
Insightly CRM
SalesForce CRM
FreshWorks CRM
Keap CRM
monday.com CRM
Zoho CRM
Oracle NetSuite CRM
Hubspot CRM
Pipedrive CRM
Quickbase CRM
Zendesk CRM
Sage CRM
Sugar CRM
Why Companies Choose A CRM System?
CRM is the largest software market in the world, and has proven to be the best technological asset that firms can put money into. With the prominence that the cloud CRM software market has been gaining over time, and the ease by which CRMs can integrate with other applications that businesses generally use, CRM systems assist implementors pay every aspect of their business cycle with a gain in sales & advertising returns, all while helping them cut down on their prices.
Exactly What Does A CRM System Do?
Whether you're a small business searching for a place to store information and have it accessible over multiple devices, or you're a large company wanting to handle customer interactions and focus on improving client satisfaction, eventually you're going to want a Customer Relationship Management program if your current process is unable to discover answers to these pressing issues. Watch out for all these indicators on a cloud based CRM:
How CRM Is Helpful For A Company?
Customer relationship management systems are readily customized to fit the specific needs of almost any business type and size. Start-ups, large enterprises,
Mobile CRM
At a time when global cellular usage has overtaken desktops, it's vital your CRM system allows your workforce to go totally portable. It allows managers to add and update data when they shuttle between multiple company appointments, and even when they are offline.
Why Is A CRM System"Open Source"?
Developers and programmers who want the ability to customize their CRM software widely often opt for open-source solutions.
Should I Believe A Free CRM?
The obvious perk of using a free CRM is that it does not cost anything. Systems like HubSpot transfer the needle when it comes to what free CRMs can provide, enhancing business processes and business at no cost. No cost programs typically restrict the amount of users, integrations and campaign creation opportunities. To put it differently, they're good newcomer programs to use although you figure out just what you want.
What Other Tools Integrate With CRM Program?
Sales and advertising add-ons would be the most frequent integrations for CRM solutions. Reporting and tracking tools are also common. Immediate integrations typically connect most quickly, while third-party integrations need middleware to ease the exchange of information between the CRM, the operating system, and other programs. Customized API integrations typically require longer because the integration has to be constructed.
What's A CRM Analyst?
A CRM analyst examines your consumer data to help your business make the best sales and client service recommendations. These experts help you understand your clients' requirements and interests so you can determine the best ways to market to them.
How Do CRM Systems Typically Handle Automation?
You can automate three kinds of workflows in your CRM — your own advertising, sales and support functions. CRM automation allows your program to carry out certain tasks repeatedly so an employee doesn't need to perform them manually. This not only saves time and streamlines your group's workflow, which may boost your company's overall productivity, but can also be especially helpful for transferring customers from the knowledge-gathering region of the buyer expertise to the stage where they can be molded into a customer.
About Author