How To Convert JPG To Word With 3 Simple Methods
4 min read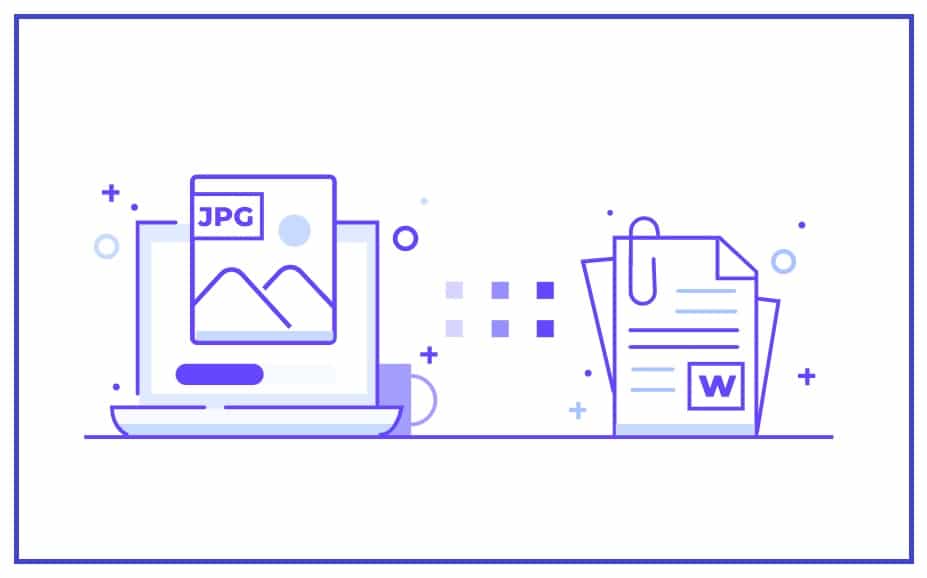 JPG is one of the most used and shared image file formats on the Internet and between mobile and PC users. Except for pictures, they may also contain text information that cannot be copied or edited. Have you ever thought about converting JPG to Word? After all, you're able to make any edits in a Word document.
Microsoft Word is a dedicated word processor. It's simple but powerful enough that almost everyone uses it for sure. Word documents can be edited randomly, and you can change the font, color, style, size, etc. That's why we highly recommend you convert JPG to Word to make the JPG images editable.
Keep reading. We will show you convert JPG to Word Doc.
Also Read: SwifDoo PDF
Use Google Drive: Cloud Storage & File Sharing Platform
Google Drive is one of the world's most popular "cloud" service provider. This office suite allows users to upload and store files, as well as sync files automatically from Google Docs, Google Sheets, and many other Google products.
Though Google Drive is designed for storing files, it can also be used to convert JPG to Word Doc. Here's how to do it:
Step 1. Open Google Drive and login to your account;
Step 2. Click on the "New" button to upload your JPG images to Google Drive;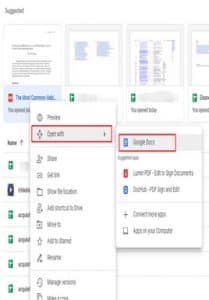 Step 3. Right-click the JPG image, and select "Open with Google Docs";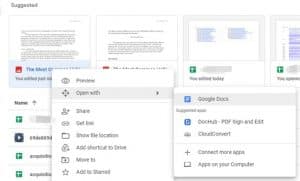 Step 4. Download the Docs file as a Microsoft Word document.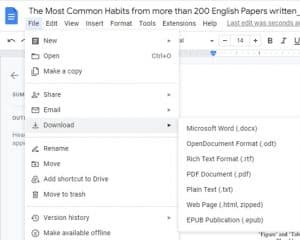 It is worth mentioning that converting JPG to Word with Google Drive is completely free. Google Drive and Google Docs require no payment when used.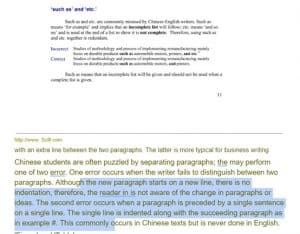 As to the converted files, when opening the JPG image with Google Drive, you'll find it presents you with both the original image and its text content. Google Drive does help extract text from images and show it on the Word document, but it changes the original layouts and the font color. For people who want to keep the Word document the same as the JPG image, Google Drive may not be the ideal tool.
SwifDoo PDF: An All-Around JPG to Word Edit Converter
SwifDoo PDF is a PDF converter, editor, and annotator rolled into one. It can be used to convert PDF to any Office document and vice versa. So, it's workable to use SwifDoo PDF to convert a JPG image to PDF first, then convert it to a Word document.
How to use SwifDoo PDF to convert JPG to Word:
Step 1. Install SwifDoo PDF on your computer, then open it;
Step 2. Click PDF to Image to open the conversion window;
Step 3. Select Image to PDF, then upload your JPG image;
Step 4. Hit the Start button to convert the JPG image to a PDF document;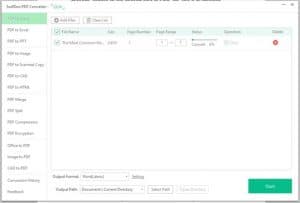 Step 5. Open the PDF file in SwifDoo PDF, then select PDF to Word to convert the PDF file to Word documents.
Though we listed five steps to convert JPG to Word Doc with SwifDoo PDF, it actually only takes less than one minute. What's more, SwifDoo PDF has a built-in OCR feature, which can help recognize and extract all the text from an image-only PDF. All layout, text, and image contents will be kept as they were, even though the file has been converted twice, and you don't have to worry about any data loss.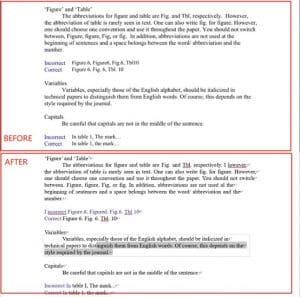 SwifDoo PDF is a real file converter that can be used to convert JPG to Word because it's not just simply copying and pasting the image to a Word document, but converts all text to a new Word file.
In addition, SwifDoo PDF also offers an online converter. You don't have to download any software or log in to any account, making it very convenient for users who only need to use it occasionally.
The Bottom Line
We've mentioned three different methods to convert JPG to Word, and all of them have proved to be useful. As you can see from the converted files, only SwifDoo PDF makes the conversion next to perfect. It keeps all the layouts and font styles, and you can't almost differentiate between the original image and the converted Word document without pointing them out. That's why we mentioned and recommended SwifDoo PDF as your go-to tool when referring to converting files. You'll be surprised by its powerful features!