How To Buy Cheap Events Tickets Online
4 min read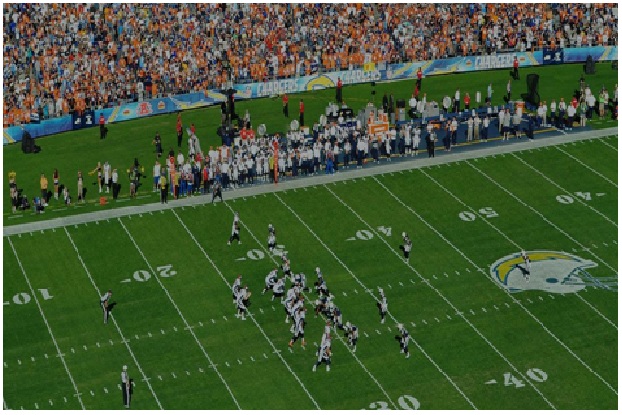 Being able to purchase cheap tickets for an event online is a wonderful moment. Usually, purchasing tickets online begins with enthusiasm before ending up in anxiety. You have to know where to purchase the ticket and how to avoid getting scammed. Regardless of such incidents, booking event tickets online is very convenient.
Here are some tips to help you buy a ticket online before they sell out.
Go for presales
One of the best ways to get cheap event tickets online is to go ahead of the back. This will help you avoid last-minute ticket rush. A solution is to buy online presales tickets. These are announced before the official selling date. Experienced event-goers always use this option to avoid missing out on the cherished experience.
You just have to plan before the ticket sales go crazy. Keep in mind that there are hordes of other party-goers trying to use the same trick. Presales tickets are made available to a particular group of people before being open to the public. The main categories of people who usually get preference during presales include fan clubs and credit card memberships.
Public ticket sale online
Apart from presales, you can get a cheap event ticket online from a website offering event ticketing booking. Doing this early will give you an edge over other fans. Failing to register is likely to make you lose out on the tickets. If you fail to register on the first attempt, repeat about 15 times before the scheduled online sale. Fortunately, online ticketing websites register requests instantly and you're guaranteed a ticket before they run out.
Since you're less likely to be alone registering at that particular moment, the system can fail to register your request a few times. To avoid losing out on cheap online tickets, register using various devices. This relays simultaneous requests to the ticketing website. Keep in mind that some sites restrict a single entry from an IP address. However, you just have to take a leap of faith to avoid missing your favorite concert.
Join a fans club
Events are usually organized to host famous people such as musicians. So, these have hordes of fans behind their back. If you're a diehard fan, you can use this chance to get cheap event tickets online. The artists usually ensure that their fans have access to some tickets during presale offers. It is a form of returning the love.
If you're smart you can grab one your way to enjoy the event without spending like everyone else. One way to find out the availability of these tickets is by checking the artist's website regularly or signing up for their newsletters. There's a chance to find some offers including exclusive priority offers for members only if you don't mind paying for membership .
Credit card ownership
Owning a credit card comes with immense benefits. As long as you can avoid late payments that attract charges and can afford the exorbitant processing costs, owning a credit card can get you into a concert cheaply. Banks are among the major sponsors of concerts and events.
So, they usually offer select customers some presale offers including event tickets. There's a chance to grab one of these and get a ticket to an event cheaply. You just have to look out for a credit card likely to earn you presale offers.
Presale codes
For those who don't have a membership to any artist's fans club or own a credit card, it's not time to despair. Look out for discount codes that usually circulate all over ticketing websites offering presale tickets. These codes are available to the public through various channels. Getting one of these allows you to enjoy an event without spending like the rest.
Many internet users and fellow event-goers usually sell their presale codes on ticketing websites. Sometimes radio stations that sponsor events also give out presale codes. Check whether your local radio station has some. You just have to stay alert and you might be the lucky winner of a cheap online ticket to your favorite concert.
Consider late releases
Some event organizers reserve tickets for distinguished guests. However, these sometimes overestimate making some tickets available to the general public a few days before the event. So, consider checking the promoter's website regularly during this period for some last-minute deals. There's a chance of getting late release tickets from the venue at a low price. Apart from getting an opportunity to get a good seat at a low price, you can guarantee yourself front row access with VIP treatment.
Ticket reseller
Some smart people have a way of grabbing tickets faster than other people. When the tickets to the general public have sold out, they then release theirs to the market at a high price. However, sometimes they charge a lower price when demand is low.
So, you have to weigh your options when choosing this option. Additionally, some fans might get a change of plan and fail to make it to the event. So, they usually sell their tickets at a low price. You can take advantage of those as well.
Watching your event artist or team live is a thrilling moment. Buying your ticket online is very convenient and saves money through strategies like joining the fans club or considering presales.
About Author