How Part Time CMO Cost Differs with Full-Time Staff: Top 5 Reasons to Hire Them
4 min read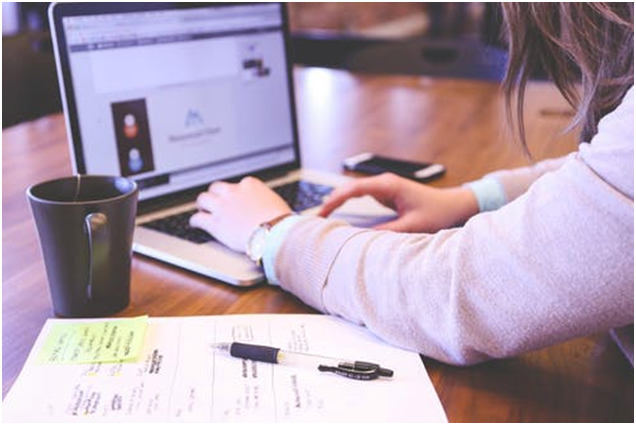 Have you inaugurated the company you thought to start years ago? Are you heading the marketing campaigns on your own? Or, is there a multitasking staff who looks into your accounting, HR, and marketing duties simultaneously? Whatever the existing situation is, you need a mentor that can suggest what to do and what not to do to yield the desired results through marketing. So, who could be better than a fractional chief marketing officer in that case, who brings years of varied experience to your business? But, do you know what the part time CMO cost is? It is $200 to $300 per hour on an average without including any benefits.
However, when it comes to a full-time in-house CMO (Chief Marketing Officer), this cost could scale up to $173,000 to $250,000 per year, plus the additional perks and potential equity in start-ups. Although the part time CMO cost is cheaper than full-time hires, it doesn't mean there would be a difference between the quality of work they deliver. The professional that will direct your marketing activities will have more or less the same level of experience. It's just the working hours where their role will differ, otherwise not.
Take note that even if you plan to hire a fractional chief marketing officer on an hourly basis, you must get them for at least ten hours per week. Do you know why? Because a CMO is like an outsider to your company, so they need sufficient time to understand your assets, resources, and the direction they want to take your business for rapid growth. So, now that you know what the part time CMO cost is, let's take a look at the few reasons to avail fractional marketing services:
1. The need to create the right marketing strategy is important
Before you start spearheading your marketing campaign, it is imperative to know that creating the right marketing strategy is necessary. Do you know why we say so? Because "Strategy is king in conventional and digital marketing." Thus, a fractional CMO is an ideal person who can chart out an excellent marketing plan for your business. Once they have done that, your junior, mid-level employees can refer to that whenever they need to know "What to do when that happens?"
2. The created marketing strategy needs execution, not just origination
It should be pretty clear to you that just hiring a part-time CMO to create an effective marketing strategy won't get you anywhere. You need to ensure that all your in-house staff implements it instead of just dreaming about the results. It doesn't matter whether you expect surprising results from content marketing, paid ads, or word-of-mouth; your team needs to act on the individual plans for each format. Always keep in your mind that action speaks louder than words.
3. The broader the experience, the better the results
Do you want to gain deeper insights into your rival's marketing plan? Well, you could do that by partnering with their CMO, but you won't be able to leverage new and innovative ideas that CMOs known for among the masses. Accessing your competitor's marketing plan is only suitable for knowing what they are up to, nothing else.
Hence, if you do what they are already doing, you won't be able to get there where they didn't. It is the main reason you should count on a CMO's comprehensive knowledge and experience instead of peeping into your opponent's marketing plan if you want to draw more customers to your business.
4. Predicting the results before achievement is essential
It's no secret that you need to know where you have to go before starting your journey. Similarly, before collaborating with a fractional chief marketing officer, you need to determine what target you want to achieve.
Once you know that, discuss it with your potential CMO and let them predict the results that their contribution will bring. Then, look at it and see if it's a great value proposition considering the investment. Bear in mind, the higher the return on investment, the more the growth of your business.
5. Your team must be aware of what they need to do
You might have heard this several times by your personnel that "I can't understand what I need to do exactly?" This type of question from your full-time staff reflects their confusion and vague approach to do their job. If your company doesn't have a group of top heads that can determine your marketing strategies, probably the rest of your employees won't get the correct answer to their questions.
That's where a fractional CMO comes into the picture. They can devise a result-oriented marketing plan for your business and answer vital questions of your workforce. Thus, it will provide a clear understanding to your workers about what they need to do to achieve the set goal and feel confident about doing that.
The last note
I hope you now know why you should rely on an accomplished chief marketing officer instead of yourself to lead your marketing activities. Since you are already aware of the expenses to hire a part-time CMO, you must get in touch with an award-winning B2B marketing agency now to get the fractional marketing services.