How Is AI Helpful In Finance
3 min read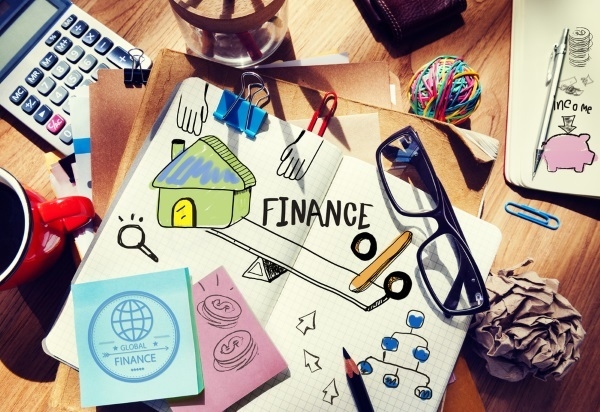 The advent of AI in businesses has changed the way businesses work. The same task which earlier took days to be completed has now transformed into a task of mere hours, thanks to AI. It is very important for businesses to undertake a business opportunity in time and make the right decision. This can be only possible if they receive the analysis report in time and are able to weigh the pros and cons of the concerned opportunity. Artificial intelligence is fast enough to analyze the opportunity in front and present the report in time whereas with human approach things are likely to take more time considering humans are no robots.
In addition to that, consumer interactions also became easier because of AI. AI produced chatbots are able to efficiently manage every customer query thereby, ensuring them a satisfactory experience. This further allows humans to focus on other important business activities. Especially if we talk about AI and finance, AI has transformed the way we deal with money and finance related activities. Bookkeeping and accounting has become relatively easier, again thanks to artificial intelligence. And because of AI there is no room for any errors. Errors usually come into picture because of human approach and it was time consuming as well. But with AI you can ask for your financial reports whenever you want and stay worry free regarding any possible errors.
Below given are some points specifying how AI is useful in finance:
Accounting:
The task of accounting used to be the toughest of all tasks because any mistake could lead to wrong decision making which could further put a business in losses.
There is no denying the fact that humans make mistakes because humans are no robots but even a single mistake could affect the businesses to a large extent.
But due to AI that risk got eliminated because it produced efficient, timely and error free results which proved to be a boon for the businesses.
Bookkeeping:
Bookkeeping basically refers to recording of daily business transactions and it is important because it enables businesses to assess their profits and losses. Any wrong entry could affect the business to a greater extent.
But using AI for the task of bookkeeping allows a business to manage the task very efficiently and receive timely and accurate results. This further allows the business owners to calculate their profits and losses and depending upon that take the future decisions.
Financial reports:
The human approach associated with the task financial reports was very time consuming and lacked accuracy as well. Financial reports are a very important document for a business owner. It allows him to anticipate the future and make beneficial decisions based on that.
Not receiving the reports on time could affect the business on a large extent because they might unknowingly end up missing a very profitable business opportunity.
But thanks to AI, business owners can obtain access to financial reports in time without letting go of a useful business opportunity and seeking its benefit in time. Besides that the financial reports are fully true and accurate.