How Does Off-Page SEO Impact Your Website?
5 min read
SEO impact your entire online presence, which means every aspect of your website. Usually, it...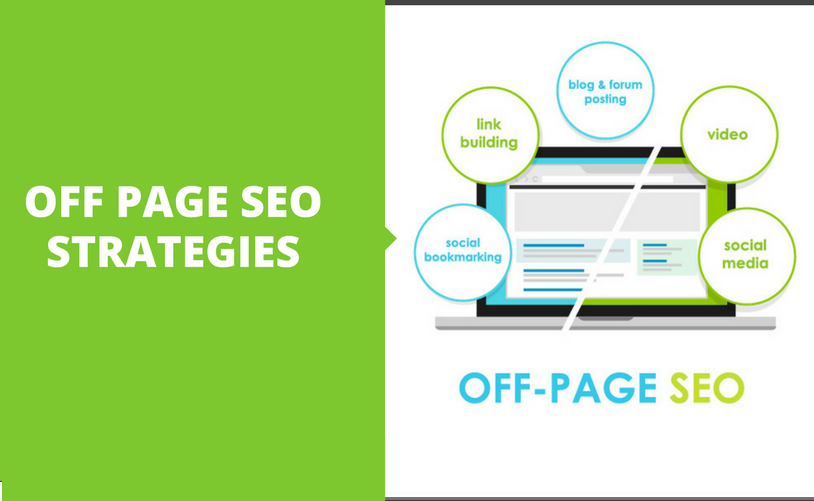 SEO impact your entire online presence, which means every aspect of your website. Usually, it is divided into two sub-categories namely on-page SEO and off-page SEO. Both of them play a different role in the success of any website.
On-page SEO is more concerned about the things that happen on your website, while off-page SEO focuses on the outside factors that affect your website and its authority. Today, we will try to understand off-page SEO and its impact on a website through deep analysis.
Off-page SEO is related to building your site's popularity, relevance, authority and trustworthiness in the market. This is much similar to the branding or promotion of a product after its creation. Whatever you do for making your website popular, vouching for its quality and marking its presence among reputable website and people is counted under off-page SEO efforts.
Let's look at its factors to understand how each of them impacts your website:
10 Reasons to Hire a Digital Marketing Agency
Link Building Enhances the Significance of a Site:
Building backlinks is a major part of off-page SEO. The first factor you will ever hear about off-page SEO is surely link building. Getting links from other authentic websites and adding the links of such sites in your content is known as the technique of building backlinks. Earning high-quality backlinks is a difficult task as high-authority websites only give links to deserving sites.
But, your website will become much more significant for search engines; once you will get the good backlinks. High significance means high search engine ranking, high domain authority and high traffic on your site. So, working on this off-page SEO factor can change the entire online world of your business.
Guest Posts Help in Earning the New Audience:
Guest posting is a strategy in which you can write a blog or an article on some other good website, and you can also include the link of your website within it in some cases. Having your content on authoritative websites is a very big thing if you have just started your business.
It gives you a chance to showcase your creative skills at a much popular platform than your own site. If people would like your writing style, your thoughts and your overall content, they will surely comment and interact with you. They will definitely check your website as well, once you build a relationship with them. So, you can get the new audience by writing amazing guest posts on high ranking websites.
Social Media Marketing Assist in Building Online Presence:
Social media marketing is a very effective off-page ranking factor. People visit social media sites more than search engines because social media is a means of entertainment and communication. This is the place where you can build a relationship with your prospective clients.
You can voice your thoughts, talk about your product and services in an interesting way, and build your presence through social media platforms. However, being popular on Facebook, Instagram or Twitter is not going to affect your website's rank directly. But, it is an indirect way of creating a fan base who will surely visit your website. So, you can build your brand's online presence and enhance your site traffic with social media marketing.
Commenting on Blogs and Forums Accelerate Site's Promotion:
You can get the attention of numerous people by commenting on relevant blogs and answering questions on famous forums. It will help you in building a connection with people of your industry. Communicating on such platforms is a very useful off-page SEO factor to promote your site.
For example, if you own a digital marketing agency, you should find top blogs written related to this area and popular companies that are dealing in digital marketing. When you will write regular comments on such blogs, you will get noticed by the people who read those blogs for taking the services. You can also mention your site's link in the comment after giving genuine feedback about the blog.
Same goes with question-answer forums. You can search for questions related to your domain and provide valuable answers along with your own links. People who will find that information useful will definitely visit the website to act further.
Citations Boost Local Business Rankings:
Giving correct citations on external websites and directories is essential to rank for local searches. Citations mean your company's name, contact number, and address which should be mentioned everywhere accurately. This off-page SEO factor is quite simple, but still, people often forget to add these basic things.
Companies who add these usually forget to update the contact numbers if they are changed. Suppose you haven't updated your contact details and your company appeared in a local search result. The user would prefer calling rather than actually visiting all the companies shown in results. There, you lose your clients due to wrong contact details. So, accurate citations can enhance your local ranking and provide you with clients.
Broken Link Acquisition is Beneficial in Earning Quality Links:
Broken link acquisition is an off-page SEO strategy in which websites finds broken links on other authoritative sites and offers them their own links to fix the issue. There are many websites that contain broken links without having information. These links can affect their ranking in a negative way.
Such websites would like to replace the broken links as soon as possible with the working ones; once someone will notify them about these broken links. Now, this is the best chance to offer them your own links to replace the broken ones. So, you can get high-quality backlinks for your website by identifying the broken links on good sites. Remember that, the site that has a broken link should also be good enough otherwise; the efforts will be futile.
Without off-page SEO, you can't build your website's authority. Low website authority and trust equal to low search engine ranking, less number of customers and ultimately low profit. So, it is very crucial to gain a high search engine ranking.
Also Visit : Cheap On Page SEO Services