How Can Entrepreneurs Ensure Food Safety In The System Through An Ubereats Clone App?
6 min read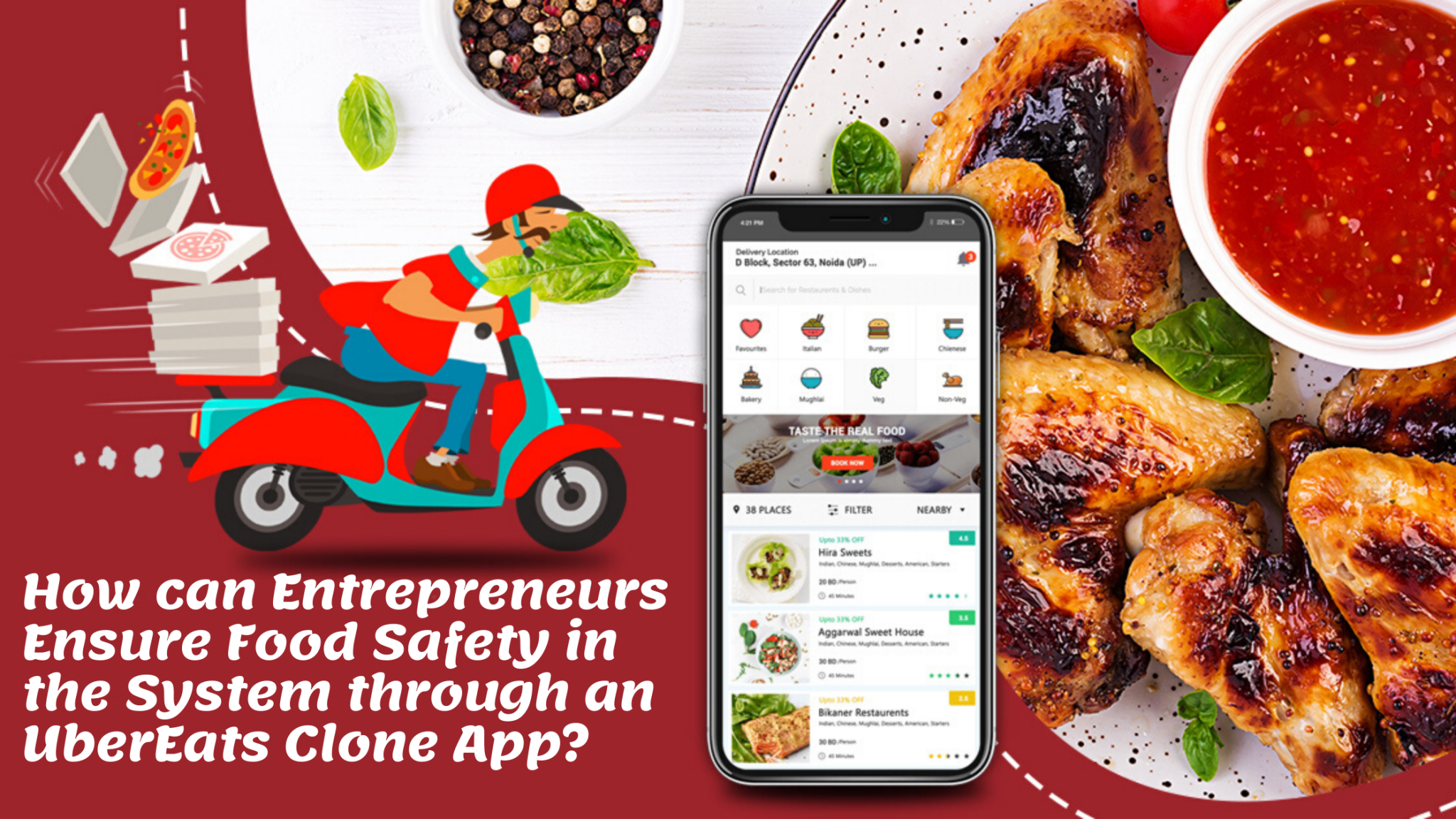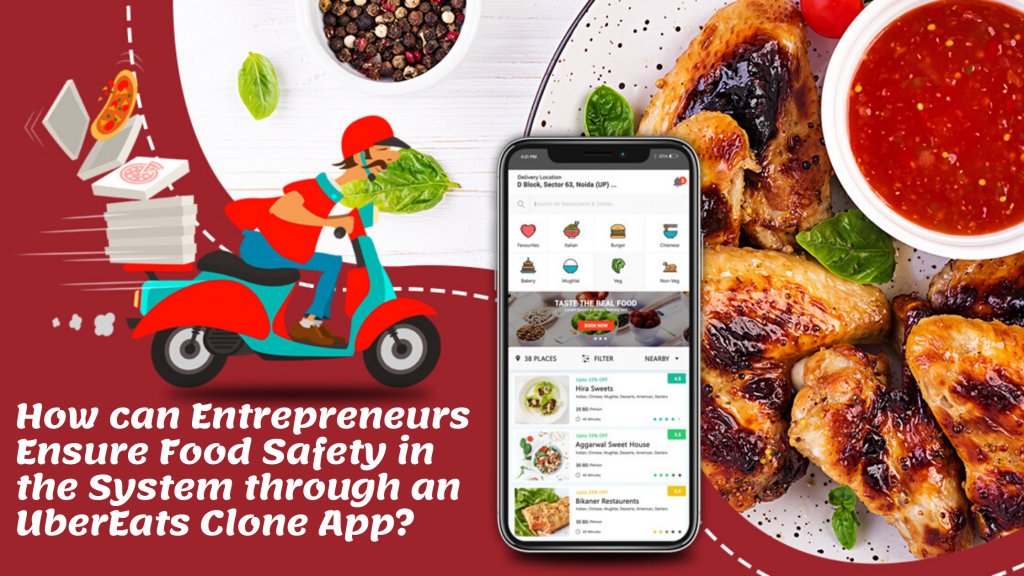 "While COVID-19 is new to us, coronaviruses are not. With all the studies on these viruses, there has been no information implicating food-borne transmission," says Dr. William Schaffner, a professor of Medicine in the department of infectious diseases at the Vanderbilt University School of Medicine in Nashville.
While experts feel it is safe to eat restaurant food, people are still hesitant to order deliveries or takeaways. While self-isolation is better carried with no connection to the external environment, it is quite natural to eat outside food occasionally. With on-demand apps for grocery and telemedicine rising in popularity, food delivery apps like UberEats need to prove a point. Gaining the customers' trustworthiness is all that it takes for food delivery apps to regain their positive reception.
According to the National Restaurant Association, the COVID-19 pandemic can lead to 5 to 7 million job losses. People's decision to order delivery and take-outs can significantly act as a helping hand for restaurants and delivery chains that are on the verge of losing their businesses. However, there shouldn't be any compromise on the quality of food preparation and delivery.
Major reports from health journals have emphasized that the virus can adhere to the surfaces for many hours. According to a New England Journal of Medicine's report, the Coronavirus can stay alive on cardboard surfaces for 24 hours and upto three days on plastic and stainless steel. This proves one core talking point, 'while food is safe, food packages are not.' It is the collective responsibility of restaurants, delivery professionals, and customers that can prevent virus transmission.
Let's take a quick tour here. Customers place food orders through the online food delivery platforms. The restaurants then prepare the food. The chefs 'preparing' the food can act as carriers of the disease. After the food preparation, the food package is 'handled' by multiple executives, including that of the restaurants and delivery chain. This multiple handling enhances the chances of transmission. The delivery professionals who drop the food orders come in 'contact' with customers as well as food packages.
A food delivery platform to retain customers needs to effectively address the safety of the entire system, from the phase where food is prepared and handled to the phase where users receive the food orders. The situation demands an entrepreneur to develop a robust UberEats clone app, maintaining perfect safety standards.
According to the US Food and Drug Administration, "there is no evidence to suggest that the food produced in the United States can transmit COVID-19." While this comes as a sigh of relief for lazy cooks, the virus can still adhere to the food packages' surfaces. So, what does it take to provide contamination-free food to customers?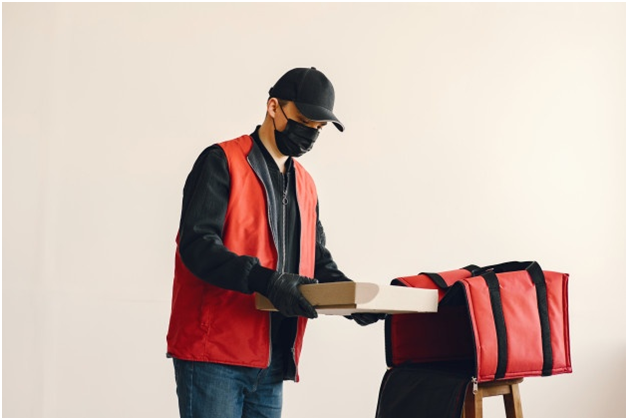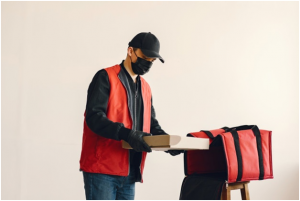 Formulate stern rules during food preparation and packing 
To ensure food safety, restaurants that sign up with your online platform need to adhere to uncompromising standards. These rules encompass every act of the restaurant, including that of the chefs and packing personnel.
Separating raw materials is vital to prevent cross-contamination of food orders. A clumsy restaurant can pave the way for a community spread. Sanitizing utensils frequently and periodic temperature checks for the restaurant personnel is mandatory to prevail in the battle against the pandemic.
When it comes to packing food orders, the least you can do is to reduce the person-to-person interaction. A perfectly safe food environment involves the role of a single chef and packing executive. According to the FDA, maintaining 6-feet distance among food workers is essential to prevent transmission among them. Besides, supplementing the package with an additional layer just before handing it over to delivery executives can ensure the safety of delivery professionals and food orders.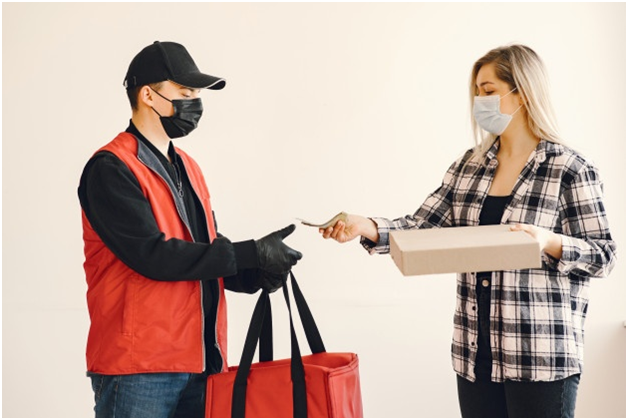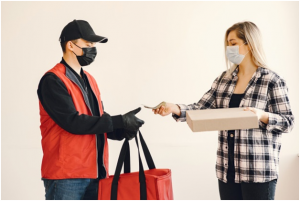 Guide delivery executives on the handling of food orders 
While people stay at their homes following quarantine measures, delivery executives are under constant exposure to the external environment. Equipping themselves with the 'social distancing' weapon is critical to prevent virus spread in the community.
You can instruct your delivery professionals to adopt zero-contact deliveries. Even if customers aren't aware of it, your executives can come forward in encouraging these practices. In unforeseen situations like these, disease transmission can occur due to any physical contact. Hence, instead of handing over food orders, dropping them at customers' places can come in handy.
According to Arthur Caplan, director of the Division of Medical Ethics at New York University's Langone Medical Center, "While you are eliminating the risk by having your food delivered, someone is potentially increasing their risk in those transactions." 
The mandatory thing to do is to offer safety gear to those professionals who come up to serve people. While economies and brand values can be regained, you cannot bring back precious human lives. Providing them gloves, masks, sanitizers, and instructing them on the do's and dont's is the least you can do to those who are risking their lives for the sake of your platform and customers.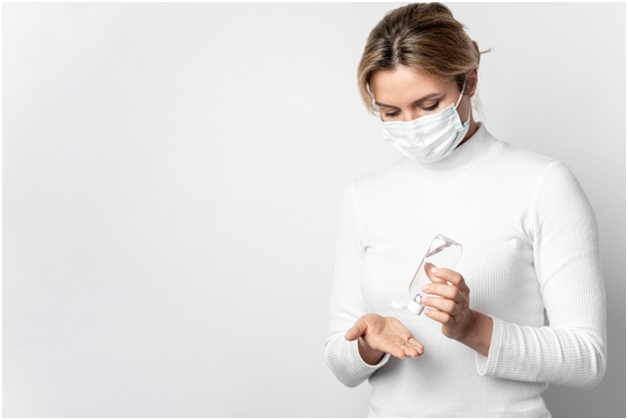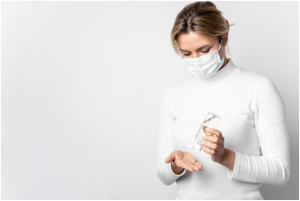 Inculcate proper hygiene standards to your customers 
Your role as a food delivery unit doesn't end when delivery executives drop food orders at customers' locations. It is your customers who are an integral part of your platform. Maintaining social distancing until the delivery executives leave the place is just the beginning to ensure food safety from the customers' perspective.
You can roll out specific instructions to customers in the form of push notifications or slide banners. Sanitizing high-touch surfaces like handles of food packages is one quality instruction to break the transmission chain. These surfaces include handles of food packages, edges of cutleries provided by restaurants, etc.
According to Don Schaffner, a distinguished professor at Rutgers University, "It is safe to eat prepared food from restaurants so long as you take proper precautions – in particular, hand-washing." 
Instructing your customers to adopt strict hygiene and safety standards is vital. This includes washing the hands before and after consuming food for 20 seconds as per the WHO's directions. Moreover, we are well aware that even after the highest safety standards, food packages are still vulnerable to virus transmission. Hence, transferring the food to a clean container and disposing of food packages becomes a necessity. You can instruct your users to follow the same during checkouts.
What else can be done? 
To enhance your UberEats clone app's sustainability, you need to stress on the safety protocols of the entire network. While maintaining food safety becomes paramount, protecting the lives of restaurant personnel and your delivery executives is indispensable, as well. Some of the precautionary measures include,
Disabling the 'cash on delivery' feature to maintain zero contact in your system, besides the contactless deliveries.
Organizing a driver relief fund to help those executives who couldn't render their services in the current scenario.
Offering 'safety badges' to those restaurants that maintain a safe food preparation environment throughout their working hours.
Integrating a 'report' feature, wherein your customers can raise complaints on those restaurants and delivery professionals who do not follow safety measures.
Final note, 
With the market for food delivery apps so vast and remunerative, entrepreneurs who needn't worry about ROI need to worry about food safety in the post-COVID-19 world. While these strategies are easier to formulate, keeping an eye on the entire network becomes challenging. The situation demands a leader who has the skill to generate revenue and ensure safety simultaneously. Are you ready for this upcoming challenge? Because if you aren't, someone else will fill the void in this dynamic environment.
Get in touch with an app development company, and establish your business with a highly reliable UberEats clone app.