How AI Can Boost Your Operational Efficiency: Top 4 Ways
4 min read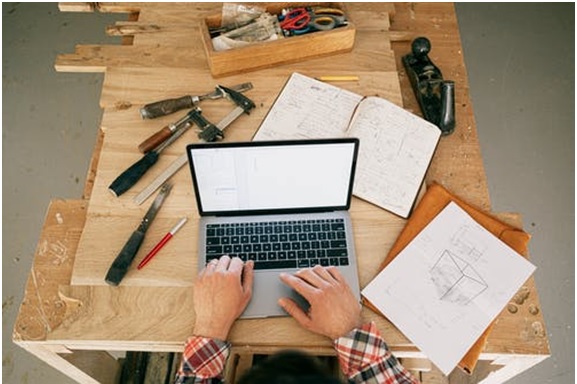 Artificial Intelligence Technology
Do you think operational efficiency is all about saving costs? If you do, then you can fire all your employees and keep 100% of your expenses? But then you won't be able to deliver a product or service to the end-user. So, it's needless to say this approach is not right at all in the practical sense. Instead, operational efficiency focuses on improving the core operations like the production process to save a massive sum of money and increase profitability at the end of the day. So, do you want to increase your operational efficiency without compromising the quality of the product you deliver? Then AI could be of great help. But the question is how to implement AI in your core business activities? Well, that's where the top Artificial Intelligence Development company comes into the frame.
Artificial Intelligence Development Company
So, what do they do? They combine their digital expertise with capable AI assets to transform your business for the online world. To be specific, they specialize in the digital transformation of enterprises so that you can keep up with the dynamic market, have the edge over your competitors, and achieve higher targets by streamlining your workflow with AI technology. By having a top Artificial Intelligence Development company at your disposal, rest assured they will help you take your customer experience, revenue growth, and risk and operations to the next level. Then, you can easily imagine how potent artificial intelligence is when it comes to reforming the future of your business.
With that over, let's delve deeper into what operational efficiency is and how artificial intelligence can help enhance yours:
What is Operational Efficiency?
In simple terms, you can understand operational efficiency as enhancing various processes involved in producing a final product or service. It includes resource utilization evaluation, production efficiency reviewing, inventory management, delivery analysis, and distribution management. These are some of the processes involved in almost every production unit. Thus, improving all these while keeping the cost and quality in mind leads to achieving the highest operational efficiency.
Why does Operational Efficiency matter?
Do you know that food, e-commerce, IT, and travel industries are some of the biggest beneficiaries of artificial intelligence technology? How? With a reliable AI-driven application, restaurants can automate order acceptance and food preparation. Shopping sites can automate the packing and delivery of orders. Software companies can automate each step in the project management system, and travel agencies can track the status of their vehicles.
If that's not enough, you should also keep in mind that streamlining your company's core operations by leveraging AI technology can also result in considerable savings. For instance, a famous shipping company in the US created an excellent navigation system for its drivers that helps them determine the best route for order deliveries considering real-time traffic conditions and other factors. The result? It allows drivers to reach their delivery destination faster and more efficiently, ultimately helping the company save a whopping $300 to $400 million every year.
Thus, everything boils down to the point that if you want your business to remain competitive in a dynamic environment, you must focus on reducing inefficiencies and streamlining your operational processes with the immense power of artificial intelligence technology. That's where you need to collaborate with the top Artificial Intelligence Development company.
How To Improve Your Operational Efficiency With AI?
1. Improve your production process 
Using AI applications with high-powered cameras can be pretty beneficial for your quality assurance processes. It will help you prevent defective products from reaching your potential customers and decrease the need to hire expert QAs for product inspection. Further, that will reduce your production cost and increase your profits per item when sold to customers.
2. Reduce operating costs 
Another way AI can be helpful for your organization is by offering real-time reports about your marketing strategies. It means you will have a choice to cut off spending on ad campaigns that are not performing well on different channels. In short, the AI solutions will help you get instant feedback on your advertising effort so that you can improve it for the better.
3. Solve customer service issues 
Do you know that 82% of customers want to get an instant response to any sales-related questions they have? Thus, by using AI for your business, you can program a chatbot to answer the common questions of your existing and non-existing customers. It will cause the improvement of your customer's engagement and reservation of customer service agents for complex problems.
4. Automate your workflow 
Apart from all these, having an AI-powered digital assistant at your disposal will help your employees automate appointment and scheduling tasks without a hitch. This way, the chances of double-booking meetings will reduce, and their overall time management will improve.
The Last Note
We hope you know how AI can enhance your operational efficiency now. So, if you want to consult a market-leading artificial intelligence development company before you take their AI services, reach out to them through call, email, or other virtual communication methods.