Home Office Ideas For 2021
5 min read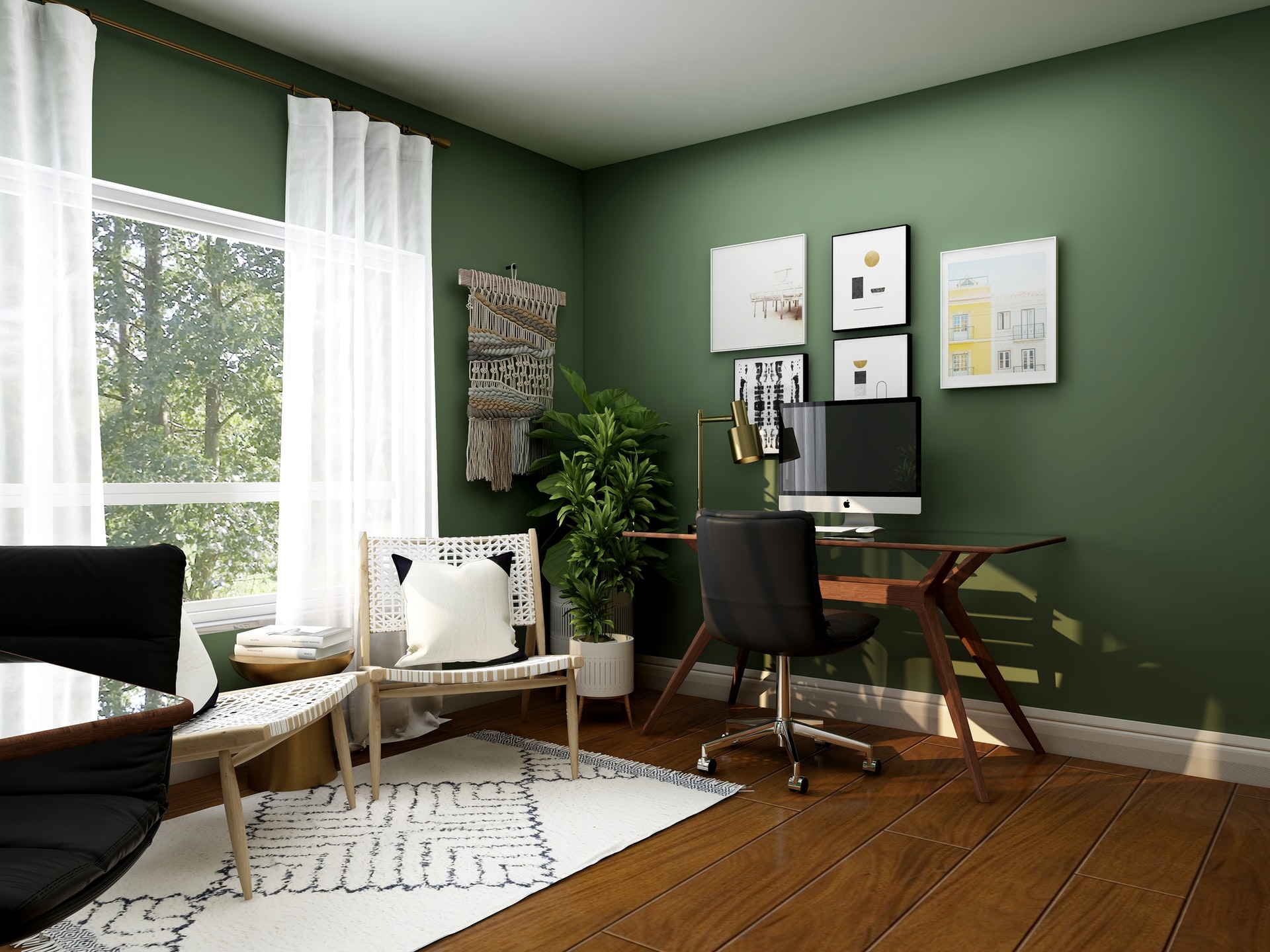 When you are working from home, it can be quite hard to find the motivation as well as stay on top of your work since it is a big change for everyone. The first step you can take to help yourself be more productive is to create your perfect home office. It doesn't matter if you can dedicate a whole room to your office space or just a small quiet corner, the space you create needs to inspire your productivity and creativity and help you get your work done. Creating a separate space when you are working from home is very important as you want to separate your work life from home life. To help you create your perfect home office here are some of the most popular ideas in 2021.
Brighten Up Your Space
When you are working from home, you have the option to choose a stop in the house where there is the best lighting. Even though you should always choose as much natural light as possible, not everyone has that option. If that is the case, make sure that you have enough light so you don't stray your eyes.
Maximise The Space
Finding the perfect spot in your home to set up your office can be challenging, especially if you live with other people or have a large family. Look for areas in your home that you think are underutilised and make it into your own home office.
Don't Be Afraid to Make the Space Feel Cozier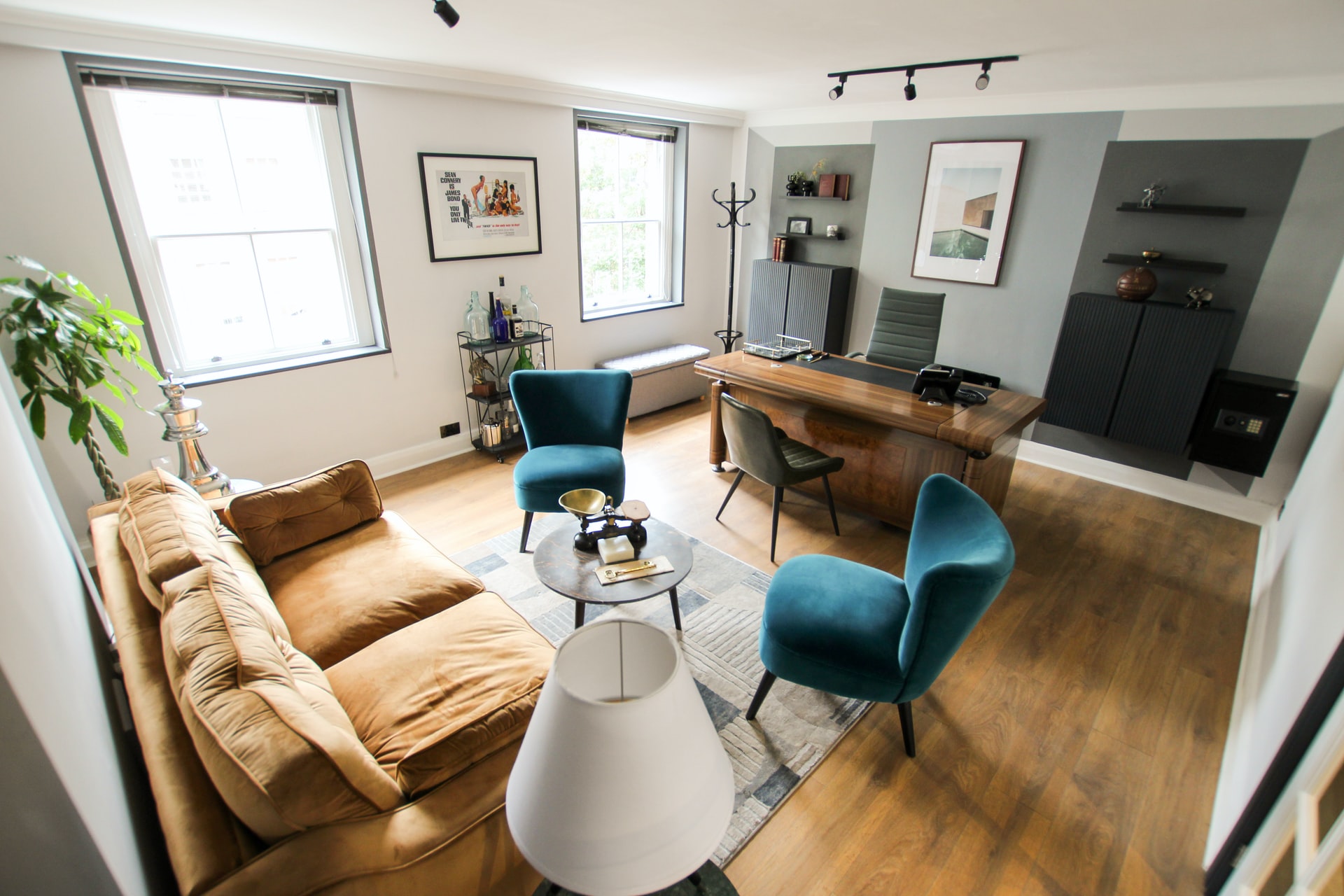 Even though you shouldn't work for your couch or bed because you simply can't be as productive, you should still design a space that is cozy. One of the best ways to give your space a cozy feel is to add warm light and some homey touches like pillows and blankets as well as candles.
Double Down on Lighting
As we have mentioned above, having good lighting is very important for your productivity and overall health. When you are working from home you don't have that overhead white lighting and deck lighting. Make sure that you have both overhead lighting that can be bright when you need it as well as more warm-toned ones when you don't need that much lighting.
Bring in Something Green
Every office space needs to have some plants in it. That is because greenery will ensure that your room stays fresh. Adding some house plants will bring in so many health benefits and make your air cleaner along with making your space feel more comfortable and making you feel more productive.
Include Comfy Furniture
Something that every office lacks is comfy furniture. Adding a sofa or a comfy armchair will make your home office stand out less. But it will also give you the option to take a break without breaking the work cycle. If you dedicate a whole room to your office you also get custom door mats to divide up your space.
Fill Your Room with Art

When you are working from home it can be quite hard to separate your private life and work. One of the best ways to help yourself make that split is by adding different art in your designated space. Choose art that will make you feel motivated and productive such as quotes and peaceful scenery.  It is also one of the best ways to make your space feel more luxurious and like it has a purpose.
Always Give Yourself The Option To Stand
When you work a lot, it can be quite hard to sit for that many hours straight especially when working from home. That is why a decent standing desk is getting so popular these days. It will not only make it easier for you to stay concentrated it will provide you with so many benefits like decreasing the back pain as well as lowering your blood pressure.
Consider Everyone's Needs
When you are decorating your home office you have to think about other people too. If you have kids make sure that you are designing your home office in a way you can have them do their work alongside you. Think about the design and project room where you will be able to all work together at the same time. That way you will be able to see if your child is struggling with their schoolwork and help them without having to leave the room. It is a great way to spend time as a family and help each other stay focused and motivated to do your work.
Take A Minimalistic Approach
There are a valid reason why successful people choose to pressure minimalism. Having a clutter-free space with simple furnishing and natural colours will promote creativity and free your mind. All you need is a spot where you will have a table where you can sit and focus. Not having clutter around you will help you not be distracted and be more productive.
Invest in Desk Accessories
Even if you have decided to take the minimalistic approach, you can still have some accessories. While you shouldn't put so many accessories that make your home office crowded and chaotic, you should still have some that will make you feel good. Choose things such as cute stationery as well as things that make you feel relaxed.
Optimise Your Space
When you are working from home it is very easy to become distracted and unproductive. That is why organisations need to be the key to your office design. Make sure that you don't waste your space and that your drawers and other types of storage aren't overflowing with junk. If you create a space that is promised everything will have its own space and things won't end up being shown in a random drawer. Having a clean and optimised space will help you stay focused on your work and be more productive as well as less stressed.
Make A Window Arrangement
As we have mentioned before, there is nothing better than working in a place that has amazing natural lighting. Natural light is the best and most refreshing accessory you can have in your home office. If you have the option, position your home office furniture under a window and try to incorporate fun light-reflective elements to maximise the potential.
Setting up a proper home office will not only inspire your creativity but it will also help you reach the peak of your productivity when you are working. As you can see, you don't need to dedicate one whole room to have a home office. When you are thinking about how you can make it work make sure that you are creative and you think outside of the box.