Grow Your Business With a UI/UX Design Agency For Startups
7 min read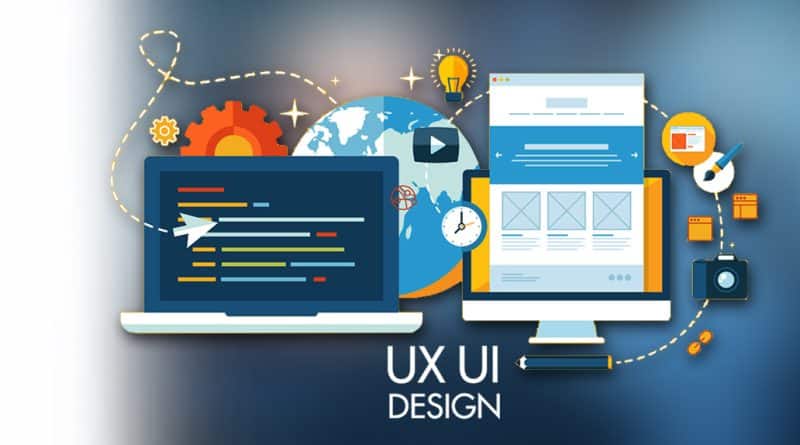 UI/UX design agencies are an excellent resource for your startup as they provide creative and practical designs to help grow your business. Agencies have the experience and resources to create high-quality visuals that will grab attention and help you stand out from the competition. Additionally, these companies can develop branding and marketing strategies that connect with your target audience.
If you're a startup founder who wants to work with a UI/UX design agency for startups but doesn't know where to start, we hear you. This guide will give you everything you need to know about how a design agency can help grow your startup. We'll cover the basics of how these agencies help your business and some things to remember when deciding whether to work with one. So, whether you're just getting started or already well on your way, read on for all the information you need to make the best decision for your company.
1.    Users Prefer Visually Interesting Content
Gone is the era of plain visuals; now, your users want to be transported. They want to be pulled into a new world where they can escape the mundane reality of their lives. And what better way to achieve this than through visually stunning content? A great UI/UX design agency for startups will help you create an immersive experience for your users that will leave them wanting more. The agency will utilize cutting-edge design techniques and create a unique experience that will set your business apart from the competition. Studies show that 59% of users prefer stunning visual designs, while 41% want something straightforward. To strike the perfect balance between these two aspects, you need help from a UI/UX design agency for startups.
Likewise, a well-designed website or app is essential for making a good first impression on potential customers. In today's competitive market, having a well-crafted digital presence that reflects your company's values is important. Take, for example, the popular online retailer Everlane. Everlane's success is due in part to its clean, modern design and consistent use of high-quality images. By working with a UI/UX agency, you can also develop a visually appealing online presence for your startup and make it stand out.
2.    Cohesive Branding is Inevitable
A strong brand is like a trusty map, leading the way through unknown territory. For a startup, cohesive branding can be the difference between getting lost in the wilderness and staking a claim on new ground. By aligning all aspects of their business – from their name and logo to their website and social media presence – startups can create a consistent message that resonates with their customers.
Moreover, your startup's branding is how potential customers, investors, and partners see your company. And just like first impressions matter for people, they also matter for businesses. A strong, coherent brand conveys professionalism and shows that you're serious about you're in the game for the long haul.
From the Coca-Cola logo to McDonald's golden arches, some of the most recognizable brands in the world are also some of the most consistent. This is no coincidence. Consistent branding helps customers to quickly identify a product or company, instilling feelings of trust and familiarity. It also allows businesses to build a long-term marketing strategy, with each element working together to reinforce the overall message. In today's increasingly competitive marketplace, consistent branding can be the difference between success and failure. For proof, look at any of the world's most successful brands – chances are, they're also some of the most consistent.
Just think about it: if two startups were pitching the same product, but one had a polished, cohesive brand while the other didn't, which would you be more likely to invest in? The answer is clear. So, if you want your startup to be successful, make sure your branding is on point. Onboard an experienced UI/UX agency for startups and have it generate robust branding for you.
3.    Creating Infographics and Visuals is Experts' Job
A picture is worth a thousand words while the infographic is worth a million – and nowhere is that more true than in the business world. A well-designed infographic can distill complex data into an easy-to-understand visual, making it an invaluable tool for marketing and sales. And yet, creating a compelling infographic is not as simple as it may seem. It requires a careful balance of text and visuals and a deep understanding of design and data. In other words, it's a job for experts. That's why working with a UI/UX agency is essential for any startup that wants to make a splash. At a glance, an infographic can communicate key information and statistics in a visually appealing way. When it comes to promoting your startup, a strong visual presence is essential.
A well-designed website, logo, and social media assets will help you to stand out from the crowd and give your brand a professional look and feel. But if you want to take your visuals to the next level, working with a UI/UX agency specializing in creating high-quality infographics is the way to go. With the agency's expertise in design and knowledge of what makes an effective infographic, it will be able to take your data and turn it into a powerful visual that tells a story and leaves a lasting impression.
4.    Interaction Design is Equally Important
Interaction design is the practice of designing interactive digital products, environments, systems, and services. It involves many skills and disciplines, from user research and information architecture to visual design and engineering. Startup companies often use interaction designers to create new products and services. In a startup, interaction designers work closely with product managers, engineers, and other team members to understand users' needs and create valuable solutions. It focuses on creating easy-to-use interfaces that solve real problems for real people.
Picture this:
You've just started your startup, and things are moving quickly. You've put together a great team and are already seeing early success. But as your company grows, you'll need to start thinking about creating a great user experience for your product. That's where a UI/UX design agency comes in. A UI/UX agency will work with you to create interaction designs that are both user-friendly and visually appealing. It will help you understand your users' preferences and then translate those insights into design solutions that will improve the overall experience of using your product. In other words, a UI/UX design agency for startups will help generate products that people will love using. And that's something that every startup needs.
5.    User Experience Tops All
Stats show that 88% of users are less likely to return to a website with poor UX – that's huge. Your startup's success largely depends on providing a positive user experience. A UI/UX design agency can help you develop a user interface that is easy to use and pleasing to look at. It will ensure that your startup's website loads quickly and is compatible with all devices. In addition, a good UI/UX design agency for startups will have a deep understanding of human psychology, which its team can use to present a user interface that appeals to users' emotions and encourages them to take action.
There's something to be said for a brand that reads your mind, intuits your needs, and makes you feel like the only customer in the world – even though you know they have millions just like you. This is the kind of thing we all crave, and it's what we expect when we encounter a new brand. Customers want to be wowed and feel special while interacting with your startup. And when a UI/UX design agency for startups helps you meet those expectations, it takes your credibility through the roof. Here's an example of one such brand:
Help Scout is a big, decade-old player in the customer service market, and it has made a name with its impressive user experience. From the moment you land on the Help Scout website, it's clear that this brand understands its audience. The design is sleek and stylish, the copy is confident and punchy, and the overall tone is fun and approachable. But it's not all style over substance – Help Scout also offers a superb user experience. In other words, Help Scout is a brand to watch out for because it has set the bar high when it comes to user experience.
Rounding Up
When starting a business, it's easy to get overwhelmed. But if there's one thing that's worth investing in, it's a good UI/UX design agency. A savvy agency can help you figure out what your users need and then design an interface that meets the. It can also help you with branding and identity, making sure that your startup stands out from the crowd. And as your business grows, this agency will continue to provide support and guidance, helping you avoid common pitfalls and mistakes. So, if you're looking for a way to grow your startup, don't neglect the power of UI/UX design. It could be the key to your success.
About Author