Four Reasons To Hire The Top Insurance Brokers In India
4 min read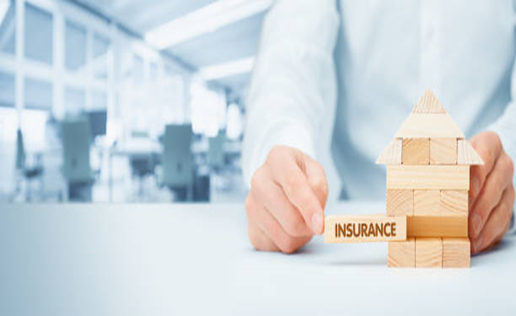 Taking an insurance can be a complex task considering the vast amounts of options being offered to us. There are so many plans that companies introduce to customers these days that they some times get overwhelmed and find it difficult to understand them. The basic rule of choosing an insurance is to select the one that fits perfectly with your needs.
Achieving financial freedom is a huge milestone in every individual's life. But looking at life from a practical perspective, the savings and finances that you build up will not be enough to support a few events incidents. To be on a safer side, getting an insurance is the best option. Having an insurance provides you multiple benefits:
Getting yourself and your family insured provides financial security cover that helps you face the biggest challenges and unexpected events in your life easily,
Becoming a part of an insurance plan takes all the financial risks off your shoulder and puts them on the insurer. They are responsible for providing you the compensation in an unexpected occurrence.
Nobody can predict the future of their life. So, it is our responsibility to be safe and secure for the unforeseen tragedies. Having an insurance will save you from physical, mental, and financial stress so that you can focus on other important things.
In some cases, insurance is mandatory as per the law. It helps settle any claim easily and makes the process easier. You can have complete peace of mind when your assets are insured.
Now, when we are fully aware of how important insurance is, the second important thing is to find a suitable broker. An insurance broker is an individual or companies licensed by the Insurance Regulatory and Development Authority of India (IRDAI) to sell policies by any insurance company. It is important to know that insurance brokers represent you and not any insurer, and play an important role providing expert advice for your needs.
Benefits of Hiring Top Insurance Brokers in India
We all have the same opinion on middlemen, nobody wants them involved in a deal. But when it comes to insurance as top insurance brokers in India can make the task of getting an insurance much easier for you than you ever thought. They not only understand your needs, give you expert advice but also help you in understanding the insurance plans better so that you avoid making a wrong deal. With multiple benefits of hiring an insurance broker to have guidance on insurance plans, let us discuss them in detail.
Save Money
By making the right decision in hiring an insurance broker, you can save a lot of money as brokers get better pricing. The rate of risk is naturally lower when you buy an insurance policy through a broker as they are an active agent of the company and provide best advice for risk management to their customers to reduce any risk.
Unlimited Resources
Connecting with a broker is far different than connecting with an insurance company as the latter offers limited products only, restricting good opportunities to reach you. There are chances that you could buy better insurance in that coverage but you are stuck with a direct agent. Whereas, independent brokers bring you various plans and products from almost every insurance company existing in the market. They make sure you get the best based on your price and coverage preferences.
Time Saving
The myth that selecting insurance policies take a lot of time can be busted by hiring insurance brokers. You can avoid those multiple phone calls regarding insurance policy agreements and other things as an insurance broker brings all the options for you under one roof and gives you the freedom to choose what fits you best. It also maintains consistency as you do not need to contact different people for different requirements as insurance brokers are your one stop shop for everything and that saves a lot of your time.
Simpler Process
Every customer would agree that insurance policies and their aspects are complicated and hard to understand. But it is equally important to be aware of the policies, coverage limits, legal clauses, insurance terms, and other things to be at the top of your game. And this brings to you another advantage of hiring an insurance broker. They are your advisor and expert at handling complex aspects of an insurance contract. They not only make the process simpler for you but also provide necessary advice, insight, and guidance whenever needed.
Having an insurance is like a financial security blanket around you and your family. Just as important as the insurance is, hiring an insurance broker makes the process easier for you. While dealing with something as delicate as an insurance, you must have a trusted, reliable, and expert person on your side so that no matter what unexpected event occurs, you come out safe.