Four Reasons To Buy Customized T-Shirts
4 min read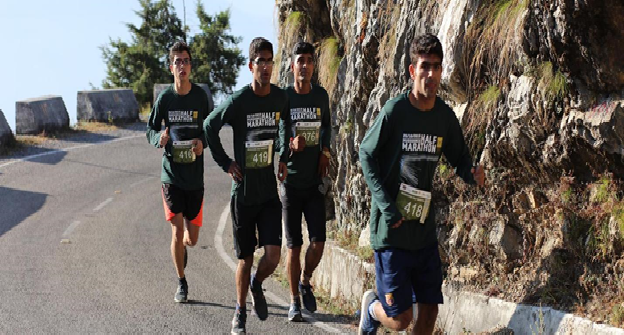 T-shirts are an effective way to promote your brand. They have the power to create a lasting impression on any audience and can be customized in many different ways. The problem is that buying customized t-shirts from online stores or local shops can be expensive, time-consuming, and confusing.
Customized T-Shirts make it easy for you to design and order custom shirts at affordable prices with no minimum orders. Most shops take care of everything from printing your designs onto high-quality garments to shipping them out fast! All you need to do is choose your favorite shirt style, upload your artwork or logo, and they will deliver top-quality apparel right to your door! You can even get started without a design by using one of the pre-designed templates, which include both single color tees as well as multi-color options like tie-dye prints. So, what are you waiting for? Go ahead and start designing today!
What is a custom printed t-shirt and why should you get one?
We all have our favorite designs, and now you can wear them on your shirt! Custom printed t-shirts are perfect for any occasion. You are going to love seeing everyone's reaction when they realize that the artwork is yours – it will be one of a kind designing that is just for you.
People might think custom printing is expensive but there are plenty of options available at different prices so finding something affordable will not be hard to do. There will never come a time where people do not want things personalized or made special in some way; this trend has been around forever with no signs of slowing down anytime soon.
How to design your customized t-shirt
Think about what you want your t-shirt to say or look like, and then get creative! The best way is just to find a company that is good in this sphere of business. You can also select the designs in most cases. Have a clear idea of what you want since it is important to convey all the details to the artist in order to create the perfect result.
Go online and look for a company with the best reviews and ratings. You can also ask for recommendations from your peers and other people. Most companies have an inventory of past works featured on their websites. Go through them and determine if they are a good fit for you.
Contact the company and clear your doubts. Go through the essentials accordingly.
Why are custom shirts great for businesses?
Custom shirts can be tailored specifically for your company, and they can create a more professional look. This is an appealing option that sets you apart from other companies in a way that will make customers flock to buy from you over competitors. Secondly, custom printed logos are great because it is like giving away free advertising as people wear them out into their community! They promote creativity.
Custom shirts are great for businesses because they can represent your business in the best light. A well-designed shirt has a lot of benefits when it comes to branding and marketing, which means more potential customers! Make sure you are taking advantage of this opportunity by designing high-quality custom t-shirts today!
How do I create an effective marketing campaign with a custom shirt?
There are a few things to consider when making an effective marketing campaign. One of the first is design, but it is not just about aesthetics – there should be messaging on your shirt as well that tells people what you do and why they need you. Another point is how many shirts will I make? You do not want too little or else nobody knows who you are, but if we have way more than necessary for one day then customers might feel like it was wasted money because everyone would already know where their next purchase needs to come from!
Many companies are looking to create a buzz with custom shirts. But how do you get the perfect design? For instance, think about what is unique or special that ties into your business's message. If you were selling food delivery services for example, maybe my logo could be pizza slices in different colors like red pepperoni circles or green peppers. This would make those who order from you feel welcome as soon as they see it on your chest instead of just seeing another company name printed across them; this will also attract more attention when walking down the street if someone sees one person wearing our logos amongst everyone else who has generic t-shirts, their attention would immediately be on you! After all, having a custom t-shirt is also freedom of expression.
Final Take
Customized t-shirts are the best form of promotion for your business. They offer a great way to promote your brand, build customer loyalty and create memories that will last a lifetime. They help increase recognition in public and get people talking about what they stand for or support. You will have complete control over the message that is being sent out there.