Five Tips For Choosing The Right Mobile App Testing Company
4 min read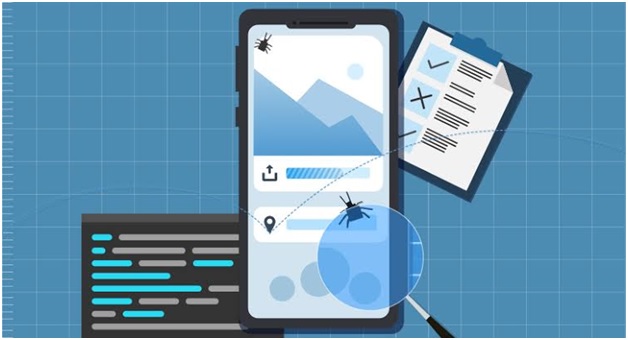 Recent years have witnessed an exponential increase in the adoption of mobile applications. Due to the rise in smartphone consumers, enterprises are building their dedicated mobile apps to up their game of marketing. It enables their brand to become visible to the customers as it functions as a direct marketing channel that helps to improve customer engagement. Deploying a mobile app allows them to cultivate customer loyalty, and hence it has become a standard component of any business.
However, the flawless execution of an application largely depends on its testing efficiency.  To develop a fully functional app, you need to put it through a rigorous testing process. It helps to ensure that the features of your app are stable, consistent, and reliable. You need to test the app by subjecting its wide range of relevant real-world scenarios. It helps in effective debugging and validation of the app from the end-users perspective. The key elements to consider during mobile app testing include usability, compatibility with various devices, OS, and its combinations, performance, UI, low-level resource testing, accessibility, and security. The test reports will provide you with adequate insights to make final adjustments to your app before releasing it in the market. App testing enables you to gauge potential vulnerabilities or features that don't work properly.




You need to test the look and function of your app and cover multiple systems and devices for rigorous testing. The app testing methodology should be extensive and ensure maximum coverage to appropriately validate the app. Companies need to employ the right team, tools, processes, framework and reporting features for ensuring the success of the app testing process. Outsourcing testing to mobile application testing companies can help developers to perform stringent testing and release a high-quality app. However, choosing the right firm is a challenging task. Here are few important pointers you can consider to select the right mobile application testing company.
Accountable Experience and Expertise
You need to enquire into the capability and capacity of the QA team of the mobile app testing company. They should have a robust team of project managers, test leads, and test engineers to take care of your app testing project. Look into the testing infrastructure they have set up, and ensure the scalability, stability, and concurrency of their device lab. The testers should not limit the tests to virtual devices but should conduct cross-browser and cross-devices testing on real devices. The configurations of an app can differ significantly, and the QA should know how to perform end-to-end testing for your app. You can review their work portfolio, and look into the customer testimonials to know about how they have performed in the past, and if they can provide relevant solutions to meet your app testing objectives.
Data-Driven Testing
The mobile app testing company should deploy intelligent solutions into the app testing process. They can deploy intelligent AI and data analytics tools for helping you gather information about your end-users, including their geolocations, devices, and OS combinations they use to access your app, network carriers, and more. It will enable the QA team to perform tests in real-world scenarios on the required devices.
Automated Testing
Ensure that the mobile app testing company supports manual testing processes with test automation. It will help you increase test coverage, improve test effectiveness, and bring down the time-to-market. They should streamline their automated testing strategy to fit into the overall testing methodology. Not all test cases need to automate. They can automate those test cases required for regression tests and continuous delivery of app testing. Moreover, they need to have appropriate tools for test automation and select the right framework to optimize the test automation processes. It will help them to save overall costs, time, and resources. They need to use the test scripts adequately for maximum utilization of resources. They should have a suitable and futuristic mobile test automation tool that adapts to OS versions and future platforms.
App Idea and Code Security
Since the app testing company will deal with the intricacies and coding details of your app, you need to ensure that will keep it safe from any undue breach. They must keep your app idea secure at all costs. Any unauthorized leakage of the app ideas is a serious propriety breach. They can sign an appropriate Non-disclosure Agreement to maintain your app integrity.
Knowledge of Scripting Language
For preparing robust test cases, the QA team should have proficient coding skills for testing the functional and non-functional aspects of your app.  Scripting languages are of two kinds, namely, Server Side Scripting Languages and Client-Side Scripting Languages. They need to be knowledgeable in both of these scripting languages to optimize both the client-side and server-side rendering of your app.
To Conclude:
These are a few important aspects you should consider for choosing the right mobile app testing company. They should provide quality testing services and strategies to optimize the performance, consistency, and usability of the app. It will help you release a high-quality app in the market that will give you a competitive edge.