FIVE OFF-PAGE SEO TECHNIQUES TO UPSCALE YOUR RANKING
4 min read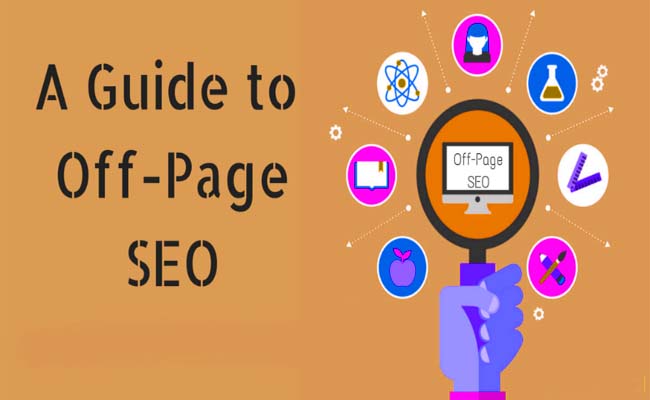 SEO is a vast landscape comprising of several essential elements that help with your brand's rank escalation. While on-page SEO makes the most noise and is considered the most crucial aspect of achieving success in SEO implementation, a brand should not underestimate the Off-page techniques that can help a website with better visibility and attracting the target audience.
While On-page SEO, is more about optimizing the content and HTML source code of an individual web page to obtain a higher rank, Off-page SEO includes activities done outside the website optimization such as comment posting, ad submission, social bookmarking, press release submissions to rank higher within the search engine results page.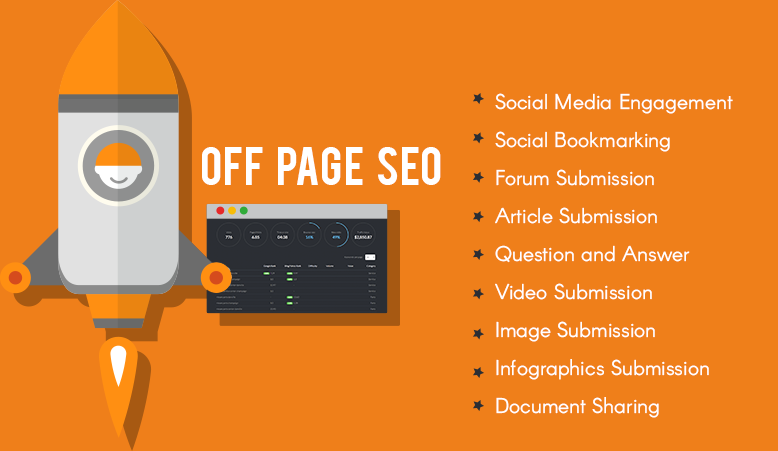 Unlike the common belief that Off-page  SEO is only about link building, its objective goes beyond to create a positive value and reputation of the website. A potent Off-page SEO strategy can drive more traffic to your site by increasing your rank in the search engine results page and subsequently providing your site great exposure.
But underestimating its impact on your site overall health, brands tend to no invest much on Off-page SEO techniques which is a big mistake; therefore, today we are going to discuss five effective Off-page SEO techniques that will upscale your site's ranking:
Guest posting:
One of the most common and popular methods of link building is writing guest posts by another website webmaster. Unlike the misconceptions, Google, in fact, permits guest posts. Guest posts are considered one of the most effective inbound marketing and content marketing strategies to generate more traffic, leads, and sales. Guest posts help in building link juices which direct the reader's clicking on the link to the guest post author's website. Connect with site webmaster of your niches and write guest posts on their website to generate more link juice, strengthening the probability of converting viewers into customers.
Blogging:
A regular jotting down of opinions, hacks, experiences in a particular industry by an individual or contributory bloggers to the blog. It is considered one of the most robust Off-page SEO strategies since customers are always looking for answers and these blogs are a means to educate people. Regular blogging helps with expanding the user base, increase brand awareness and subsequently increases traffic and sales towards your blog be it an individual effort in your specialty or business.
Business Listing:
The business listing or local listing as it is commonly referred to as is a way of putting an online portfolio of your business. This portfolio comprises the company's name, address, contact number, service/products offered, operating hours, etc. Business listing help in making the business searchable, strengthening your online presence, and enhancing your online authority.
Questions and Answers portals:
Customers are always curious about one of the product/service and are always on a lookout for answers that would help resolve their queries. Platforms such as Quora, Yahoo, Stack Overflow are majorly used by customers to find answers to their questions. Contributing to these platforms and resolving queries relevant to our industry can help increase your brand awareness and visibility. These platforms can be used to become an influence in one field and grow your fanbase and business.
Other Strategies:
Publishing your article on article directories, leaving a comment on websites, blogs, responding to question on online forums along with your signature. These strategies can help with bringing the audience to your site link. Furthermore, if you can invest a little more, you can do press releases for link building. Your press releases will appear in Google's Search engine section and help attract a large amount of traffic to your site.
While these strategies will yield positive result upon implementation, seldom do businesses which are preoccupied with the urgency to meet the deadline and achieve maximum possible production have the time to devise and implement Off -page SEO policies. This is why it is suggested that these services should be outsourced to a Houston SEO agency that will take care of your entire SEO, Internet marketing from the mobile, web, social to content. Their specific team is dedicated to helping clients achieve higher visibility escalates revenue, more traffic, etc, whichever their goal is of branding on the online platform.
List Of Free High Quality backlinks For Off-page SEO Activities
Read More
Click Here
Visit Website
Get More
Visit Us
More Info
Read More
Click Here
Visit Website
Get More
Visit Us
More Info
Read More
Click Here