Find a Better Solution to GoDaddy Office 365 for Your Business Email
7 min read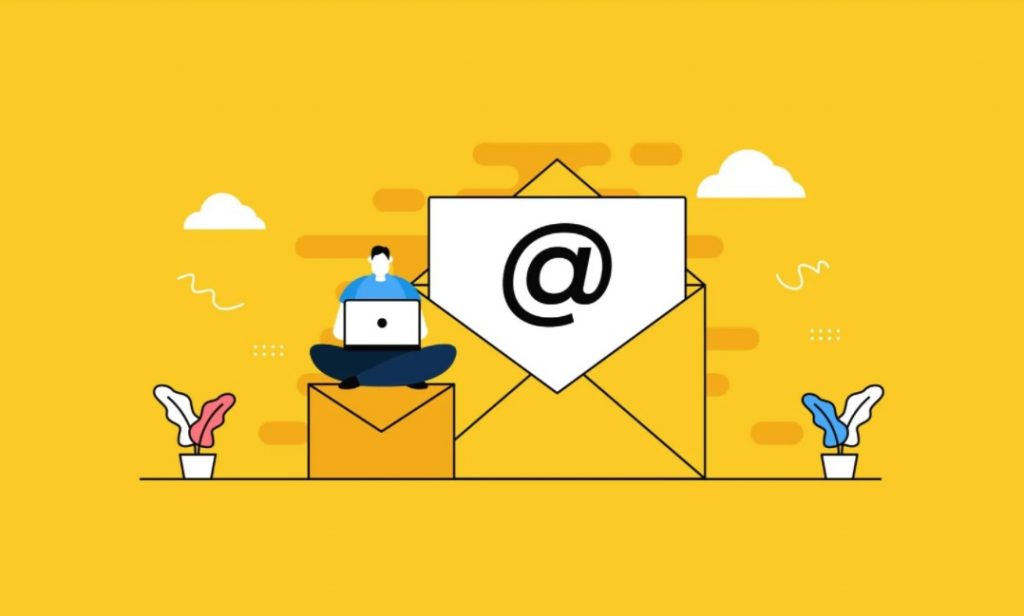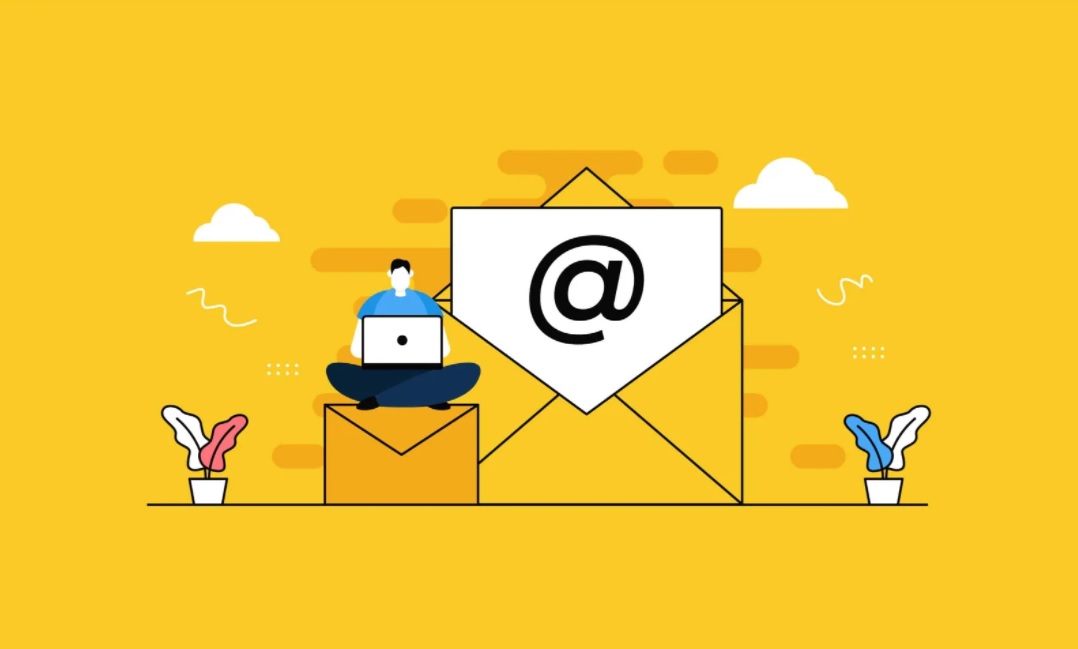 Boundless connection is the fruit of communication. We have the ability to make those connections easier. Small business owners recognize this both professionally and in their personal lives.
As a business owner, you know that time is invaluable. Seconds turn into minutes, which turn into hours, while the hole in your pocket gets bigger.
Email is one of the most widely used forms of communication. If you're searching for a better alternative to GoDaddy Office 365, look no further.
Small business email seems like a straightforward playing field.
You're given a platform and some minimalist instructions on how to "do it yourself".
Proper email hosting software will afford you the support needed to curate a business email platform that serves your needs.
Functionality 
In the best-case scenario, your business email host is the last thing on your ever-growing list of worries.
Your service should come with all of the bells and whistles you paid for. And double-checking that you're enabled to use those bells needs no explanation. 
Surveying your monthly costs and service performance is key.
When you check in with your books, you want to see numbers that support the services your business subscribes to. If your email service is doing everything you expect it to and beyond, you're good to go.
Of course, as a small business owner, you find scenarios where you are surprised at how much a poor service has your accounts bleeding out.
When you're racking up productivity hours for the week, do yourself a favor. Add "authentication time" to the spreadsheet. Some services end up requiring users to continuously authenticate their profiles.
In other words, users have experienced interface rejection when trying to load up email. Think about your slowest typers and think about the amount of time they spend re-logging into their email.
There's a better way.
With a lag that would make your grandmother look like Speed Racer, you're better off switching to a server that can support your usage. And any service that lacks two-factor authentication is a red flag.
You have a need for efficacy. And if your email service has a subpar batting average, it's time to cut the cord with GoDaddy Office 365 and switch to Office 365 with Thexyz.
The Right Stuff
When seeking a hosting site you can feel confident in, there are so many areas to explore. A few key features can make or break your productivity level. When determining what you need most from your webmail host, note things that are non-negotiable.
A bug-riddled host site can set your accounts up for vulnerability. And on the surface, that might be hard to detect. This is one of many reasons to pull as much data as you can about the issues with your current host.
Your hosting site should offer defenses to protect your information. This is the proper foundation for actively fighting against phishing or cybersecurity breaches. 
It is easier than ever to commit fraud. With modern technologies, many people have been a victim of identity theft more than once. And email phishing is like a golden platter for those with sticky fingers.
The proper protection afforded by your webmail service is imperative. Connecting with a service that can provide that for you is a smart move. And, it's one less thing you have to worry about when you lie your head down at night.
Another no-brainer is ad-free email. You're here to do your best work, not to consume. A hosting site that respects that will always offer ad-free email usage.
Our concentration is broken a million times throughout our days. Between notifications and phone calls, email is the one place you should be able to focus.
Imagine drafting an email on a 12 hour day that is meant for your investors. You're really hitting your stride with progressive ideas and bam- an ad for toothpaste pops up. 
Then you realize that you forgot toilet paper on the drive home last night, and the stress of home life slowly seeps into your peripheral. Those million-dollar ideas? Interrupted.
Accessibility
Making your life as accident-proof as possible is the theme of the 21st century.
We create safety nets for our safety nets, and for good reason. Accessibility is a privilege that most business owners take for granted. You don't know how good you have it until it's gone.
With hosting sites that don't prioritize your safety and dexterity, it's easy to daydream. And now, you are armed with the knowledge of what can be afforded to you with a quick switch of services.
Sync your contacts, your calendar, and more without the threat of your personal information being exposed. 
Modern businesses live on the cloud. It's a friendly neighborhood of backup storage, collaboration, and accident-proofing. 30 gigs of cloud storage can make life a whole lot easier for your team.
And, it makes it more manageable to get important documents or updates to them quicker. 
Gone are the days of the most nerfed-down version of shareable information.
Remember the old days of flash drives? The nightmare of leaving it on the desk in your bedroom? God forbid it's the fundraising event of the year and you're at the podium ready to share.
Cloud storage revolutionized the way we handle documentation and presentation. It offered us an out and a way to customize our needs accordingly.
The Whole Pie
There's a lot of glory in being a small business owner. 
The dream is that you created the business model that you never got. Tiers that could've helped you tremendously in other roles. 
Maybe you created benefits that shake the core of the average 9 to 5. And maybe email is one of the best ways that you stay connected to your staff in a time of disconnection and home offices.
Because you show your team what efficacy and camaraderie should look like, they're in. And the whole team deserves access to software and service that propels them to success.
You probably have a taste for some of the finer things in life. Things that being a business owner can afford you.
You want an email service that will expand with your business needs. Not one that glitches and falters when you add an 11th employee to the server.
The idea behind the proper webmail service is that utilities are abundant and easy to use.
Being able to utilize keyboard shortcuts can save you seconds that add up to minutes. Instead of tediously clicking through 5 actions to pull up a new email window, you'll be able to immediately pop it up on your screen.
Having access to format the body of your email through HTML or rich text gives you options in how you speak to your team. You can convey tone, priority, and urgency through these features.
High-functioning filtering is one of the most important features you could ask for. It can offer your inbox levels of organization unseen. And we all know how important organization is during the chaos of daily living.
Reap the Right Benefits
There's nothing worse than an investment of time, energy, or funding that doesn't afford you the obvious features that modern businesses offer.
There's an incentive behind most business-related transitions. And when you're switching from one domain to another, you want to be gifted your current benefits and more.
With a small business custom domain email, having access to the complete business version of the server you use is non-negotiable.
You shouldn't have to pay extra for that service. Especially since your intention was to open a business email in the first place. If you're on the fence about an alternative to GoDaddy Microsoft 365, jot down a few notes.
Seamless migration is one of the most important features a host site can offer you. The privacy of your business is respected through this transfer. Honoring that your connections, data, journals, and more need to be protected.
The migration process is made easy thanks to the hard work from back-end development. The right hosting provider knows that this is their responsibility.
Like migration, your cloud software is just as essential. With an easy drag-and-drop feature and a user-optimal desktop application, your ability to securely update your cloud is easy as ever.
When we're talking pros and cons, there's not much up for discussion.
The Best Alternative to Godaddy Office 365
On the off chance that you're not completely convinced to welcome the best alternative to GoDaddy Office 365, let us know.
Your business is of great value to you, your team, and the people you serve. Having support services that reflect the nature of that value is important.
If you're interested in learning more about a better alternative, migrate your Office 365 to Thexyz.