Eye-Opening SEO Statistics To Nail Your 2022 Search Strategy
4 min read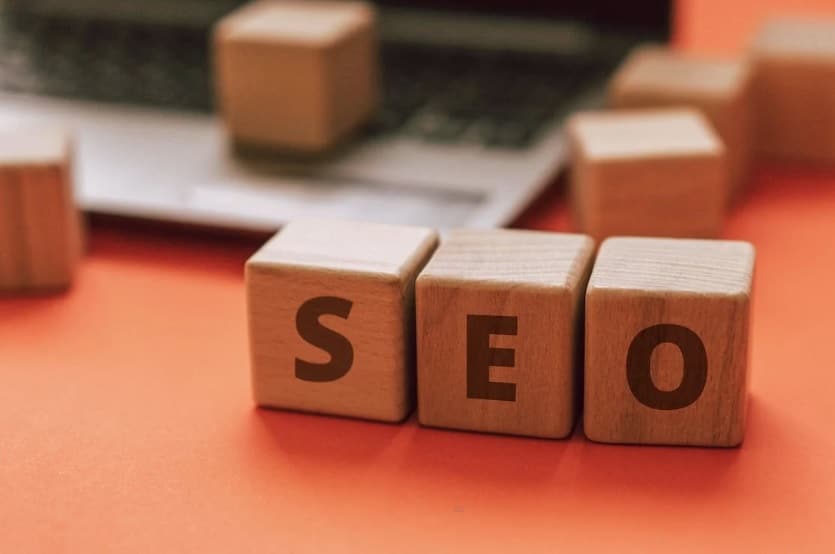 Setting up a search strategy in 2022 can be challenging, especially as there are plenty of factors to consider, from keywords to search intent, image search, voice search, featured snippets, etc. It's even trickier when you aren't using local SEO whitelabel services and rely on your strength and knowledge to put things together.
An understanding of how the internet and search have changed over the last couple of months could, however, help you see things in a different light and inform better strategies. This is why this article dives into some of the biggest SEO statistics to know as you plan to nail your search strategy.
Google Dominates Over 85% Of The Search Engine Market
This is perhaps a no-brainer for any SEO out there. You already know how much power the Google search engine wields. Still, it is important to reiterate its position as the leader among its peers. Knowing Google's market share in search will help you focus your search strategy to accrue more visitors from this platform over others.
Over 943 Billion Searches Have  Been Already Made In 2022
A couple of internet searches daily from you do add to the pool of searches from the billions of internet users worldwide. According to recent statistics, Google processed almost a trillion searches in 2022, and the number keeps growing.
Of the close to trillions of searches, an increasing number of users are now making over 70% of their purchases online, which creates a lot of chances to make more revenue for businesses, brands, and internet-savvy marketers.
The Top 5 Organic Results Rake 67.6% Of Clicks
It's not enough to be on the first page of Google search results, especially if you wish to get more clicks and generate more revenue. The 2022 statistics reveal that the top 5 organic results on search engine pages rake in at least 67.6% of all clicks, which means that internet users are more likely to click at least one of the top 5 organic results in their quest for answers.
With this data, businesses and internet marketers can optimize to secure a space within the Top 5 organic results, preferably the first 3 spots. These spots have the highest conversion and click-through rates.
There Are Over 200 Ranking Factors
Whether you are planning a search strategy for local, regional, national, or international companies, you should know that Google keeps updating its algorithms to consider additional factors when ranking websites.
Google has gone from considering keyword and keyword density alone to considering rich texts, keyword placement, natural language, helpful content, relevance, proximity, and other factors. While each factor doesn't carry the same weight regarding ranking, it is important to consider as many factors as possible to improve your search strategy planning and results.
Google Generates 16-20% New Annual Search Results
Google understands the importance of information updates in this fast-paced internet world. This means that the search engine is constantly upgrading its algorithm and updating search results to provide new and updated information to internet users.
As a SEO strategist, you cannot rely fully on redundant information to continuously rank your website. Instead, you need to focus more on refreshing and updating the information to reflect current trends and updates in your niche or industry.
49% Of Marketers Agree That Organic Search Has The Best Roi
It's true that internet marketers often love to combine advertising with organic SEO to build long-term strategies, improve brand relevance, generate traffic, and boost sales. However, it remains uncontested that organic SEO generates the best ROI for businesses.
While organic SEO is a low-cost and long-term approach, some favor PPC and ads marketing over it, especially as it generates faster results but at a slimmer profit margin considering the ad spend.
Businesses Can Save 87.41% On Customer Acquisition With Seo
Digital advertising has become a tough world, especially with the rising cost of advertising. However, businesses can make more revenue when they focus on organic SEO strategies. According to the latest reports, organic SEO can help businesses save as much as 87.41% of the cost required to acquire new customers.
70% Of Digital Marketers Rank Seo Over Ppc 
Digital marketing strategies effectively set the standard for businesses to get seen and heard online. As a long-term approach to ranking and revenue generation, 70% of internet marketers consider it a more effective strategy than cost-driven PPC advertising.
The Average Content Length On Google's Top Position Is 1,447 Words
There you have it. While there is no minimum or maximum word count for informational pieces, it appears Google favors in-depth content that explores all areas of a search topic or intent.
If you're looking for a midpoint, take 1,500 as a benchmark.
Search Results Have Almost 3.8x More Backlinks
While backlinks are becoming somewhat less powerful in ranking content and websites, their contributions cannot be erased. The latest data shows that top-ranking articles on Google Search have at least 3.8 times more backlinks than others in positions 2 to 10.
Use these ten statistics to shape your search strategy and deliver the fantastic desired results.
About Author