Everything You Need To Know About Used Toys Wholesale
5 min read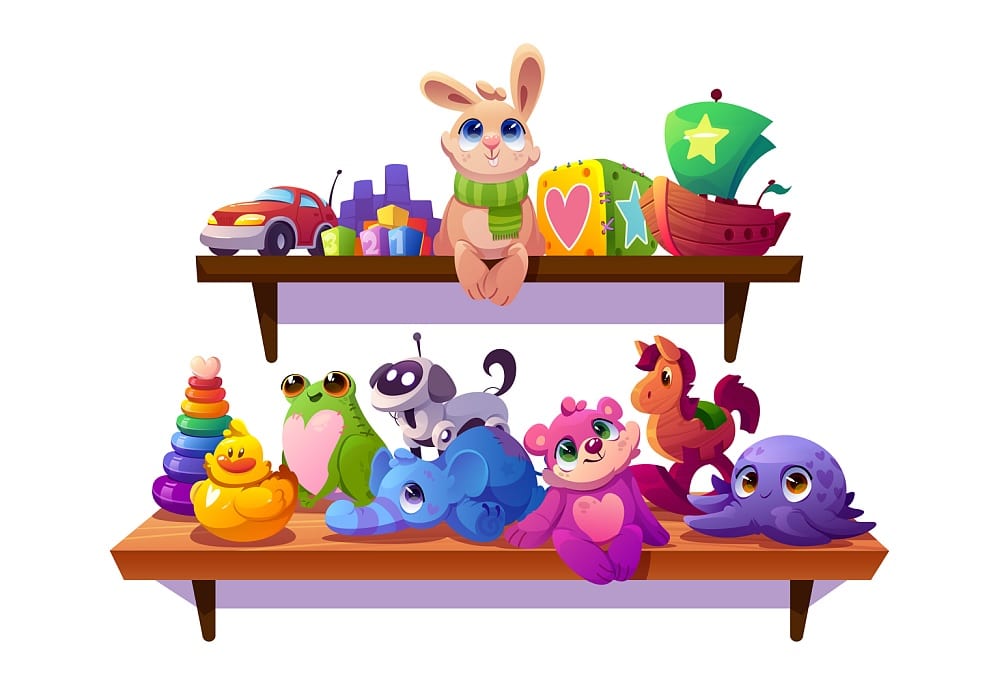 Introduction
Indetexx is a professional exporter of used toys wholesale established in 2012 and focuses on exporting products and wholesale used toys to more than 60 nations. Our 20,000 sq. m. facilities and a dependable supply chain enable us to satisfy your various requirements and improve our sourcing capabilities.
Professional used toys wholesale in bulk.
China's toy market saw total sales of 77.97 billion yuan in 2020. In the meantime, we recycled 500 tons of used toys in 2020, a new record. We sell a wide range of used toys at wholesale prices, including plushies, dolls, and other toys for kids. Our high-quality secondhand toys come from wealthy cities. For international export, they are packaged and sorted in our certified factory. To strengthen your brand, we also provide a wholesale customization service for secondhand toys, including logos, packaging, and more. Feel free to collaborate with us.
Since 2012, we have assisted and provided wholesale used toys to hundreds of reputable brands worldwide. We can supply premium used toys wholesale to boost your business thanks to our stringent quality control system, established supply chain, and emphasis on quality. Contact us right now!
Meet Your Specific Needs for Bulk Used Dolls.
Through our extensive customization options, we assist you in achieving bulk brand-building pre-owned toys. Indetexx can provide customized logos, item lists, packaging, and various other modifications to supply many pre-owned toys that are appropriate for your target audience.
Why Choose Our Wholesale Used Toys?
As one of the largest factories that sort secondhand items, Indetexx sells secondhand toys wholesale to customers. In Indetexx, you can buy used hard and soft toys in bulk.
Wholesale soft toy items.
Kids from all over the world are happy when they play with our used soft toys. Toys like teddy bears, softballs, plushies, soft design animals, finger puppets, stuffed dolls, and other durable used soft toys are just a few of the many items we offer as wholesale supplies.
Superior.
Our used toys come from affluent Chinese cities and are of high quality and rarely used.
Qualified.
Our used toys are approved for export by BV and SGS to a variety of markets. We can also provide a certificate of fumigation.
Extensive Product Coverage
You can choose from various used toys, including soft and hard toys.
Affordable.
We can offer used toys at competitive prices thanks to our certified factory and mature supply chain.
How prevalent are toys from wholesale in our factory?
We sort, weigh, inspect, and package used toys in bulk for international export at our factory. Indetexx holds the ISO 9001, ISO 14001, and ISO 45001 certifications, our factory for wholesale used toys and clothes. To ensure that our services meet recognized standards and maintain consistent quality, we follow an established standard operating procedure (SOP).
Inspection of Raw Materials
The majority of our used toys come from prestigious locations like Beijing, Guangzhou, and Chongqing. Through our recycling platform, we have easy access to gently used toys. Before being accepted, professional auditors thoroughly examine the quality and construction of these secondhand toys.
Selective Sorting
Our employees have sufficient prior experience sorting used toys. As a result, we employ expert sorting procedures to select only high-quality wholesale secondhand toys. It will be simple to locate specific products because our used toys are appropriately divided into numerous segments.
rigorous quality control
We are dedicated to providing superior secondhand toys that enhance your sales and reputation as one of the leading suppliers of used toys. Our used toys are subjected to multiple inspection steps, from sourcing to packaging, to guarantee consistent delivery.
Packing and weighing.
You can choose the bale weight that best suits your needs from our customized packaging services. Custom bales of 40, 45, 50, 80, or 100 kilograms could be made for used toys. Your wholesale order of used toys is securely packed using high-quality materials that keep your items safe.
Loading the Container.
Your bulk order of used toys is appropriately arranged to make the most of space and accommodate more used items. Despite the fact that used toys are typically loaded in sacks with other used items, we also provide complete loading services that make use of the entire container: over 28,600 kilograms (640 45-kilogram bales) of goods in a 40-foot container; 13,500 kilograms (300 45-pound bales) in a 20-foot container.
Shipping and fogging.
We ensure that our wholesale secondhand toys are authorized to deliver to your nation by employing licensed fumigation services. Your order is shipped through our logistics partners and delivered to you within the allotted time frame following fumigation.
Service for Custom Plastic Moulding in Seasky
SeaskyMedical, based in China, is one of the best custom plastic molding injection businesses. We manufacture a wide range of custom mold products and provide one-stop plastic molding services as a respectable medical device molding company. We have highly skilled designers and an ISO 8 clean room for the dependable and clean production of custom plastic molding parts.
High-end custom injection mold machines with automatic functions are housed in our manufacturing facility, making production quick and easy. We are a leading provider of high-quality, individualized plastic injection mold solutions to various industries. We provide transparent pricing and manufacture our products in a huge production facility.
Molding of plastic by injection.
After the raw material has been heated, melted, and cooled, the plastic materials used in the plastic injection molding process are used to create a custom mold. The individualized plastic mold is used to make a lot of plastic parts.
Molding in a clean room.
Seasky can customize plastic injection molding for numerous industries with high molding environments thanks to its Class 8 clean room. Here, components for medical devices and aerospace made of plastic can be made to order.