Everything You Need To Know About Construction Cleaning Services
4 min read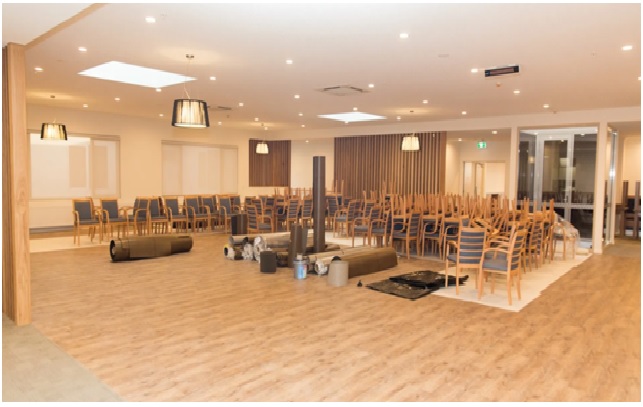 Best Construction Cleaning Services
Construction sites remain filthy and can contain hazardous materials such as lead dust after they have finished work. Commercial cleaning services will help keep the site safe for construction crews to continue their work while protecting other workers on-site from exposure.
Construction sites all have one thing in common: they are dirty! These industrial zones may be home to asbestos or even toxic substances like lead that pose serious health risks if not appropriately handled by experts with commercial janitorial experience. That is why you need a construction cleaning service provider for your establishment.
What Are Construction Cleaning Services?
The construction industry employs a number of individuals to perform various services such as removing debris from areas of the construction site, as well as sweeping, mopping, and carrying out other duties. A construction cleaning service provider may be an individual, a company or a combination of both. This particular type of service is not even required under most contracts. Contractors are free to select their own vendors to provide these services.
A construction cleaning service provider normally provides general contracting and detail-oriented work. This is the type of work that can be performed by any contracting individual. However, it is important that you choose your service provider carefully to ensure that it provides quality work.
How To Choose The Right Construction Cleaning Service?
First, you must evaluate your needs and the nature of your project. This will help you determine which construction cleaning service provider would be best for your needs. If your project involves the renovation of an industrial building or commercial facility, the professionals employed by such companies are usually those who have been trained in industrial construction and repair. They are often associated with specialized training on electrical and HVAC systems.
On the other hand, if your project deals with the renovation of a residential home, most construction cleaning service providers would be general contractors. They usually belong to a group of talented individuals who enjoy working with homeowners. Such firms specialize in doing everything that is needed to transform homes into functional premises. Some construction firms offer residential, commercial and industrial construction cleaning services. They also have a team of administrative professionals to handle day to day activities.
Hiring A Construction Cleaning Service Provider
Before hiring a construction cleaning service provider, you need to ensure that the one you will hire has all the relevant expertise and experience in the kind of job that you require. You should be aware of the different types of services offered by the firm. It would be a good idea to ask for a portfolio or sample works that demonstrate their previous projects. Also, check for testimonials and feedback from previous clients. A company that can provide such testimonials and feedback will likely have a successful history in the business.
You may also want to ask about the qualifications of their employees. It is always important to consider the quality of the crew you will employ in order to ensure that your construction project will run smoothly. The construction cleaning service you will hire should have proof of license for them to carry out work related to construction. They should also have insurance that will cover any accidents or damages that may occur during the course of construction. Finally, you should be wary of companies that have no license since they might not be conducting legitimate business.
In addition, you need to check out the kind of training and accreditation the employees of the construction cleaning service have undergone. Companies with no accreditation are not legitimate. You should not only inquire about their training, but you should also ask if the company was able to complete the various requirements of a federal or state regulatory agency. For instance, the construction cleaning services should be licensed and equipped to provide construction related services in the state where they were established. The agencies also keep records of all these companies' work accomplishments and their qualifications.
As a final tip, it would be advisable to ask your friends, family or colleagues about their own recommendations when it comes to locating a construction cleaning service. This will ensure that you will get an honest opinion. As always, you should remember that you are dealing with people, and you should always conduct yourself accordingly. Never judge a book by its cover and do not automatically believe everything you read online or on television.
Final Take
Construction clean-up is a necessary service that should be taken seriously. They are not just meant to be done at the end of construction, but also after big events like house parties or weddings to remove any messes left behind from your guests and help prepare your home for a new tenant if it has been rented out. This type of cleaning will give you peace of mind knowing that when people come over then they will have an enjoyable experience without having to worry about all those pesky little things that can sometimes go unnoticed during regular household upkeep.