Domain Name Management Tips for Beginners
4 min read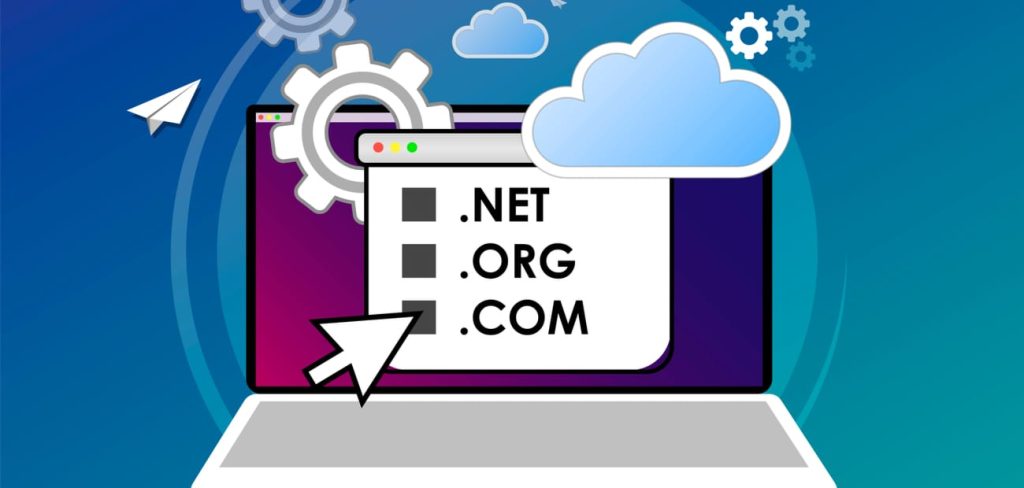 Domain names are gateways for people to keep in touch with your brands to promote. They check the domain names of the websites to enter the home page for checking the information. For brand identity, site visibility, and business promotion, tries to maintain your domains. Personalized websites, e-commerce portals, and any type of high responsive website must have a specific domain like dotcom. Beginners who have not experienced need a guide on how to manage the vast networking system for smooth domain registration, and its migration to other places. The following tips will give you an option for easy domain name registration, shifting, and update.
Keep Your Own Domain Safe 
A domain which is registered can't be handed over to another person without getting legal permission from the owner. The legal ownership protects the domain names. While using or transferring your official or personalized domain name, you should list it in the database as registered one. If it is made for the company, its address must contain the name of the organization. Here, you can choose any email to make it easy to read. For instance, parisrealestate.com is accepted by people who are searching for real estate agencies in Paris.
Track Domain Names Registered 
For the sake of domain management, you have to be meticulous and decent to track all your domain names. Whether it is registered and then put in spreadsheet, text file or a shared folder, it must be protected. If it is missing, you will lose the chance of re-using the old domains by upgrading the extensions like dotcom. Here, the best domain management software is dependable to modify your domain name. In this connection, the control panel recovers the old domain names to manage. Or you can create a separate folder to collect and save the list of top domain names in an organized way.
After introducing your domain name , you need to watch its activities. People like to visit the site to have the information. They post their comments and lodge complaints against the malpractice. So, to monitor the domain names, you need the advanced technology. Domain tracking software locates the position of your domain. However, you can also do one thing that put your domain name on www.whois.net to check the movement or location of the domain name. Zone.vision is another option for you to locate the domain.
Domain Portfolio Consolidation 
Consolidate different domains into one single portfolio. It reduces the mismanagement and disorder in domain maintenance. Registered domain names are of various types. For domain registration and management, you need to bring all the recognized registered domains to one place so that it is easy to find the appropriate one to handle. In this way, you can DNS hosting and domain registration without requiring a separate platform.
Auto Domain Renewal 
In this century, you can't expect full-scale job responsibility. A domain registration company may not notify you when your domain name expires. Or the company sends a notification message to your spam folder. It happens sometimes. So, you will have to have the alternative machinery to renew and update the active domain name. The best way is the auto-renewal process. The advanced domain management system should have such a hi-tech tool to do the auto domain renewing process successfully.
2-Factor Authentication
The security of your domain names needs to be enhanced or ensured. In some cases, hackers get the chance to pick up the domain names to damage or hack. Usually, shared domains are always risky due to lack of online data safety. 2-factor authentication system filters the gateways of entry of the visitors to cross-check the domains. This type of online verification stops the phishing and spamming.
Use DIY Domain Management Tools 
While managing a lot of domains, you will have different technical issues to organize the list of domain name in various shapes and extensions. The control panel tool is provided by a web hosting company. However, if you like to do the DIY domain management, you need better online apps or tools to do that. These online domain names management systems enable users to check the validation of IP address, renew the old or expired domains and do the proper domain configuration on demand. However, you can also give the task of managing domain names to others. These outsourced projects are done by selected competent domain management service providers.
These registered domain management tips prevent you from risks of losing important official or personal domain names. To ensure the business presence online for a long time, you need to keep all your domains intact from the loss. It will improve your online data protection. You must make your domains spam-free. Well-managed domains are much conducive to brand loyalty and customer retention. For further inquiry, you can visit any online domain name dispute resolution agency online to have the solution against cybersquatting, fraudulence and cybercrime.