Discover Best Universities in New Zealand for Study
4 min read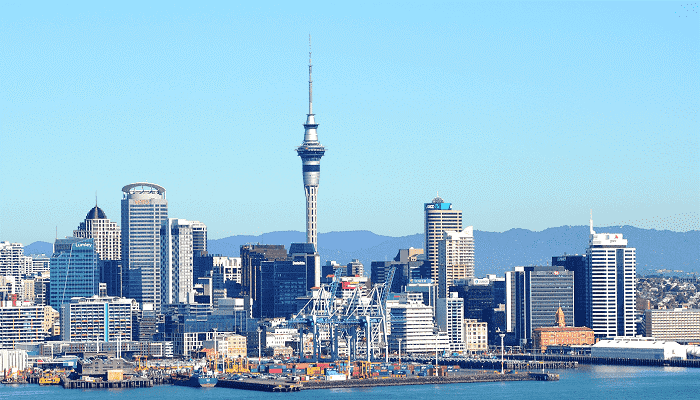 Studying in a foreign country is a great option for those who have just completed their graduation and are looking for a new challenge to improve their curriculum. However, to choose the most suitable study destination, it is necessary to research and know all that the country can offer so that you stand out even more.
We've brought you information about the best universities in New Zealand to help you with your decision. To start with, we have a few reasons that make the country a good study destination for any case, whether it's a master's degree, a degree or an English course. Follow the post!
Why study in New Zealand?
Garanteed teaching quality
It's one of the most important reasons, isn't it? After all, having the name of a good university on your resume makes all the difference. So you can rest assured that New Zealand has seven universities among the top 500 in the world, according to the QS World University Rankings.
New Zealand government itself guarantees the quality of the institutions, which can only receive international students if they are duly approved and certified. In addition, they are universities with modern infrastructure, teaching with international quality standards and focused on innovation.
Guaranteed internationality
New Zealand is a stronghold of international students: around 90,000 of the country's 500,000 students are from other countries. What does that mean? First, that the vast majority choose the country as their destination and second, that this will guarantee a lot of cultural baggage and experience with other nationalities.
And the best part: in the case of Brazilians, if the course lasts up to 90 days, you don't need to get a visa, you get a permit to stay in the country. If, on the other hand, the course lasts more than 14 weeks, it is necessary to go with a study visa that entitles you to work.
Courses with lower prices and cheaper currency
New Zealand's currency is the New Zealand dollar, but it's cheaper than the US dollar, which means you'll save. Not to mention that the cost of living in the country is not high as in other countries, and the courses are affordable.Besides, it's always possible to try for a scholarship, isn't it? For this, it is necessary to know the rules of each institution.
Safety and quality of life
In addition to its very low corruption rate, New Zealand is considered one of the safest and most peaceful countries in the world. For example, since 2008, the city of Auckland has been considered the 3rd city in the world with the best quality of life. Thus, you will be in a quality environment and you will be able to study in peace.
Modern life with respect to nature
New Zealand has natural beauty to impress, and they are everywhere. Beaches, parks, waterfalls, whatever your preference, you will certainly be covered there, whether you want to relax, explore or play sports in the midst of nature. And nobody is made of iron, right? It is also necessary to have fun.
So, are you convinced? Well, if not already, we have some information about the best universities in New Zealand that might help you decide. In addition to offering the ideal structure for students, they are still ranked among the best in the world. Come on?
What are the best universities in New Zealand?
The University of Auckland
The University of Auckland has around 40,000 international students and is the largest in the country. Founded in 1883, it has six campuses and comprises eight faculties. Check out the rankings the university has joined:
University of Otago
Founded in 1896, it is New Zealand's first university and has 5 campuses, the main one located in Dunedin. Check out some data about the institution:
it has 14 research centers;
it has more than 20,000 students, of which around 2,500 are foreigners, 4,500 are graduate students and 1,300 are PhD students;
received five stars on the QS Ranking;
it has 10 libraries spread across the campus;
it ranks second among the universities that most employ researchers in the country.
Victoria University of Wellington
Founded in 1897, in the 2017-2018 cycle it ranked 219th among the 500 best universities in the world, according to the QS World University Ranking. The main campus is in the town of Kelburn See some information about the University:
offers 15 master's courses;
focuses on research;
it has nine faculties and institutes;
it has more than 21,000 students, 3,000 of which are international from over 80 countries;
its most sought after areas for study: architecture and construction, health and medicine, arts and design;
offer 27 scholarships.
The University of Waikato
Relatively young, founded in 1964, it ranks among New Zealand's top universities and its main campus is located in Hamilton. Learn more about this option:
it offers 24 master's courses;
it has 17 degree courses;
it comprises seven faculties;
It stands out for embracing the Maori culture (native people of the island) of the people of Waikato (island region in the north of the country), through events.
These are just some information about the best universities in New Zealand, but we recommend that you study each course option they offer well, and immerse yourself in the culture of each city in which they are located so that you can choose the one that best fits your needs. If you want some help on course option, you can go to CatEight Course Finder to search for courses from universities, colleges and schools across New Zealand.
In addition, it is important to check what the selection and scholarship processes are, as some documents need to be prepared in advance, and each university may ask for a different level of English.
About Author