Content Marketing Not Working? Here Are Some Reasons Why?
5 min read
What does content marketing means? Content marketing is something through which one develop a strong...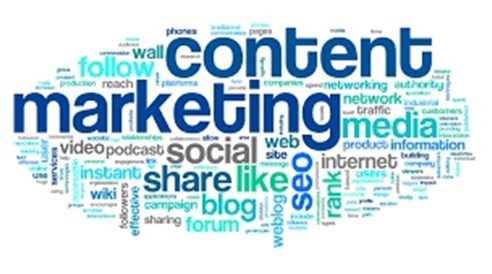 What does content marketing means?
Content marketing is something through which one develop a strong relationship with the customers by providing them relevant content consistently. Through content marketing one tries to uncover the values and uniqueness of their product or service and why the users should prefer our product over our competitors. It allows to hold conversion between the buyers and sellers. Not only building trust but also pointing out the information they need to know while purchasing.
Content marketing is very much different form the traditional marketing. The main medium of content marketing is internet. Through content marketing one can show their care and concern about their customers. And in this noisy and busy world everyone loves to have attention.
10 Reasons to Hire a Digital Marketing Agency
Reasons for failure in content marketing:
Failing in strategies: Success in content marketing is very much dependent on planning a strategy and express the objectives. If one wanders around aimlessly because he does not have any plans and goals then failure is the most probable result. Having strategic goals means researching, planning and executing. If one of the pillar is shaky the whole building is going to crumble down. And it is the most common mistakes which brings in failure.
Quality of Content is Weak: It is one of the prime factor which can cease the success of content marketing. Not only the content should have qualitative information but also at the same time it should not be boring. If the readers find the content boring they will not hold their patience till last and eventually will bounce off to some other blog. So the content should have enough powerful and bold statement to hook the readers and hold them up till last line. Moreover it should be written in best possible simple language.
Title is not Catchy: The title is what the readers see first and if the title is convincing enough only then they are going to click to read through the whole content. So the title creates the first impression on the readers. Just a perfect and appealing title can elevate the number of traffics. And there goes a very popular saying "first impression is the last impression". So just writing a powerful and amazing content will not do, one need to be creative enough while writing the title of their post.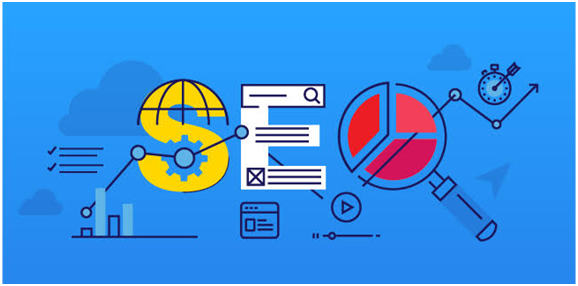 Content is not SEO friendly: No matter how unique and perfect the content is if it is not SEO friendly the whole effort will go down the drain. Search engines goes through the content and rank them accordingly depending upon various factors. So the contents which ranks in the first page of the search results have high chances of getting most traffic. And among them the content which ranks number one gets the most clicks. So if the content is not optimized for search engines then there is no chance of entering into the competition and the result is total failure.
Lacking in Promotion: In content marketing , writing the content is not the end of the job. Its just half job of the entire process. And if someone thinks that just writing an amazing content will bring a lot of traffics in his content then no one can save him. You can make use of some good blogger outreach email template for this purpose. Content marketing can be thought to have two parts- creating a content and promotion of content. If a company is focussing more on promotion than content creation then it is probably more successful than a company who is just focussing on the content writing. So promoting the content is as important as creating it.
Do not know the audience's persona:If someone do not know whom they are writing for then the business is going to fall flat. Knowing the age, gender, likes and dislikes of the group of audience for whom the content is being written is a significant part of content marketing. Mostly the content marketing fails because the writer do not know the personas of the reader. He do not know what will convince them more to buy their product or service since he does not have any knowledge about them. So one should know the audience to hold them up.
Analytics is being ignored: Just setting a goal is not enough, one need to keep a check on the success. If the analytics is being ignored then it is impossible to know which one of the strategies is responding the most. And measuring does not mean measuring just based on one metric like just measuring the success by number of visitors. There is a lot of way to track the success like ranking in SEO, number of shares in social media, number of visitors and increment in satisfaction of the customers.
Do not have enough patience: No one can attain success overnight and in case of content marketing it may take a few months or years. Its a long term business. One need some time to deliver their sincerity to the users and gain their trust. Its all about developing a strong bond with the users. And if someone seeks to see himself at the top of the game within short span of time then he really need something supernatural strength.
Summary:
There may be a lot of reasons for failure but above are the most important causes one need to consider if he is miserably failing at content marketing. Its important to have strategy. If one lacks in strategy then he is far away form the success. Content marketing is all about creating meaningful blogs keeping the customer's personalities in mind and promoting them at right platform. It can bring out the potential of the product. And one should never forget that content marketing is a long term match. One need to hold their patience and step by step climb the ladder of success. And once the goal is reached, one  should keep monitoring the success. Finally , one should never lose hope because people always learns from their mistakes.
Also Visit : YourGoodRead