Business Mania: 5 Helpful Ways You Can Improve Your Website
4 min read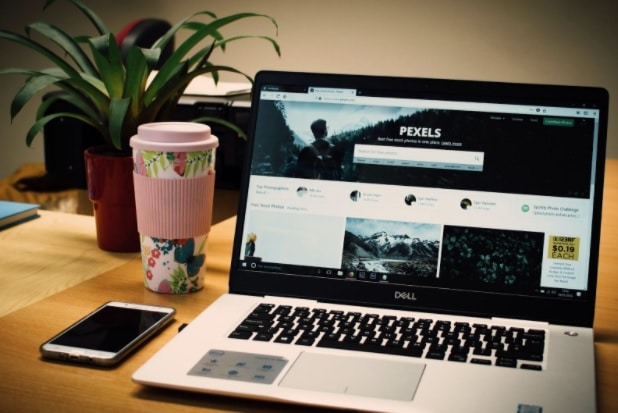 Establishing your own business means creating an innovative way to present what you have and what you can offer to the market. Now that we're living in a digital world, a website is crucial for the growth of a business. It is essential to keep up with the rapidly changing digital world we are currently in.
Improving your website should not only be done if you have something to "fix on." As technology evolves, website creativity, system usability, and user experience should also improve. Reworking on what you have equates to a more quality experience and long-term benefits for your business. In no time, it can also become your most powerful asset. To help you, here are five things you can do to improve your website.
Optimize Page Speed
No one would want to experience and wait for a website page to load for so long. Of course, it cannot be enjoyable in these cases. Whether they plan to use mobile phones, laptops, or any available devices, the users expect a smooth online website experience. The fast result of the content they intend to see always makes them a satisfied user. 
A slow page load can cause interruption and frustration to website users. But how do you improve your website's page speed? One important thing to consider is compressing large image file sizes available on your page. A reliable and solid hardware host can also be an advantage for faster website performance.
Improve Digital Marketing Strategy
One effective way to know which part of your website needs improvement is through looking at data. Digging up data would lead to learning and understanding the interest of your existing and potential customers. Knowing the necessary data allows targeting specific content and user interest. It can also further lead to an effective digital marketing strategy for better customer service and improved experience.
Furthermore, creating a good marketing strategy can lead to long-term value and success. Reflecting these effective digital marketing strategies on your existing website can benefit your whole business and better maximize offered products and services. Thus, it is crucial to iron out your plans for growth with the right tool and solutions. 
Many other local marketing services or SEO content creators are available, especially in Australia. Just like the digital marketing services in Newcastle where they provide you with more precise business goals and plans. 
Enhance Image and Design
Make your website more presentable and eye-catching with an innovative and modern design to make it more entertaining and exciting for your users. Always remember that your website reflects your whole business. A poor design and out-of-date website visuals can understandably lead to poor user experience and decreased unique page views and visits.
You wouldn't want your users hopping on to a more trendy website just because you can't make an effort to improve yours. Make it more presentable by complementing attractive colors, icons, and stylish designs for a more enjoyable use and experience.
Mobile-Friendliness
More and more people are now more inclined to do everything online, specifically through mobile phones. We can never deny that we use our phones most of the day either for entertainment or even for crucial daily life activities. Many websites are now aiming to be mobile user-friendly to attract more casual users around.
Try designing your websites with a mobile phone set up in mind. Now is the best time to update some features on your website and make it easier to navigate, even for mobile use. This way, you can drive more potential users to your website page. 
Reduce Bounce Rate
As mentioned above, many other factors can increase bounce rates on websites. It is essential to focus on every detail to ensure that you look up all possible ways to increase unique visits. But how can you reduce the website bounce rate? One effective way is to enhance your website navigation by simply keeping it consistent, clear, and accurate. 
Website improvement does not mean changing the overall layout. Make sure that your website is consistent and continuously promotes ease of use, especially for new users. The ability of a website to quickly provide relevant information can increase user satisfaction. Furthermore, the categories and sections must also be accurate and well-defined to make it easier for users to navigate and understand the website anytime.
In Conclusion
Making improvements means you are willing to grow and enhance what you have. In business, consistency is essential, but don't be afraid to take chances for advancement. Do not be afraid to compare and continuously navigate what needs to improve. 
Most importantly, always think about your market. What would your target audience love to see? What would make them satisfied? These are just some of the questions for your guidance. Test, change and apply until you finally achieve what would best help your website's overall performance.