Best Watches Under 500 In India
3 min read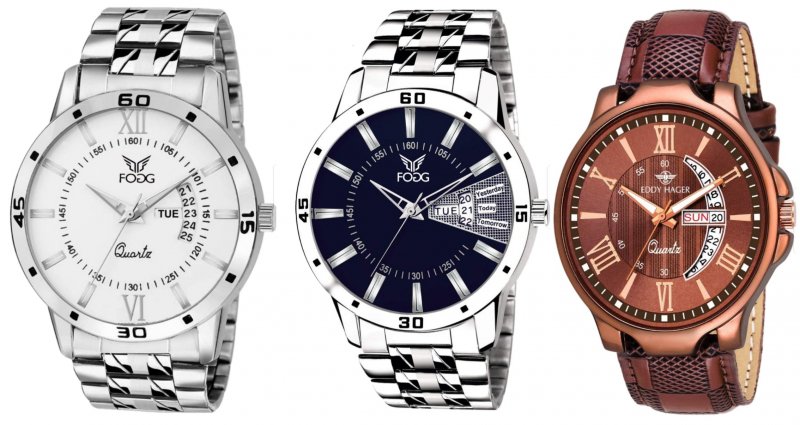 Best Watches under 500 rupees in india: If you want to buy a watch under 500. You need to read this post. In this article we have mentioned best Watches Under 500 in India for mens, women's, boys and girls.
Below Listed watches are the latest models of Analog & Digital watches, Which price is just below 500 rupees.
These watches are come with luxury look and awesome features like:- Time & date display, alarm clock, stop watch, light, hourly time signal, chronograph, water resistant & more.
For best results please read this this article carefully 😍.
1:- SKMEI Analogue – Digital Black Dial Men's & Boys' Watch.
This SKMEI Analogue – digital watch was Splendid and comfortable. This watch is light in weight and also long lasting. You can show it off to capture attention from everyone around with your casual, sporty & formal look. The watch was ready to wear in your every get up.
Features:-
Rubber band.
Function: 3 Time, Chrono, Alarm, Date, Week, EL, 12/24 Hour Clock.
Stainless Steel case.
Analog-Digital.
Water resistant.
6 month warranty.
View all features..
Price:- 500/-
2:- Buccachi Analogue Men's Watch
With buccachi analog quartz watch Stay fashionable. This analogue watch has round gold dial which is improve you style. stainless steel made gold colored straps. This watch was the Watches under 500 Rupees.
Features
Golden Dial Color.
Round Dial Shape.
Gold Strap Color.
Strap made by Stainless Steel.
6 months Manufacturer Warranty.
View all features..
Price :-499/-
3:- Addic Analogue Women's Watch (White Dial Rose Gold Colored Strap)
Stay fashionable with Addic analogue women's watch. This analogue watch has round white dial. This watch comes with rose gold colored straps. It was the best women's watch under 500/-.
Features
White color Dial.
Round Dial Shape.
Stainless Steel Band.
Analog display watch.
6month Manufacturer Warranty.
View all features..
Price:- 499/-
4:- SKMEI Digital Black Dial Men's Watch.
SKMEI present stylish and UNIQUE watch design that boost up your style quotient for all the occasions. This watch designed with special features that make it strong and fit to wear every time.
Features
Digital Display.
Stainless Steel Back Case.
Buckle Clasp.
Round shape case.
Water resistant.
Shock resistant.
View all features.
Price:- 459/-
5:- SWISSTONE Analogue Women's Watch.455/-
Swisstone watches designed for the woman with an adventurous and stylish spirit. The watch comes with pink colour which looks great. It has a round dial with a metallic strap. The hour and minute has symbols instead of numerals.
Features:
pink color dial.
silver color case.
silver plated bracelet strap.
8mm Strap.
1 year manufacturer's warranty.
View all Features.
Price:-455/-
Final Word
Best Watches under 500 in India: Finally these are all the best mens watches we've chosen from thousands of watches beneath five hundred rupees. Hope you enjoyed this post. Keep tuned for a lot of updates. If you discover the article facilitate full then please share this text to your family, friends and alternative relatives, as a result of this article conjointly help those to search out and also the best watch from them, it will. conjointly solves their confusions and query. Then please i hope you understand.