Benefits Of SEO Smart Links Plugin WordPress 2021
6 min read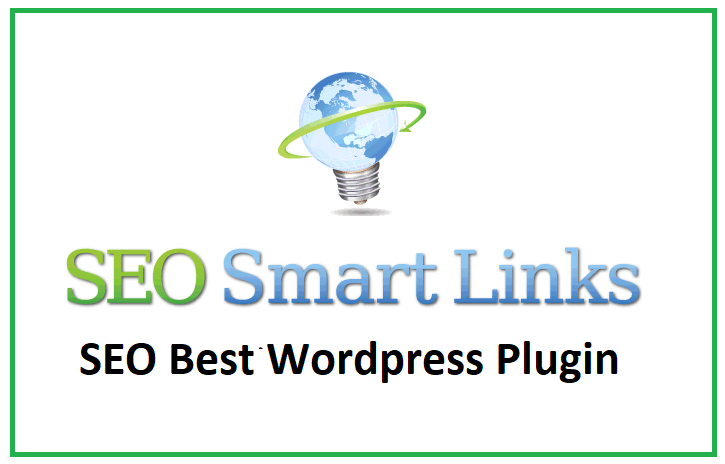 Improve Traffic And Keywords Ranking With SEO Smart Links WordPress Plugin
The SEO Smart Links WordPress plugin By Vladimir Prelovac has been updated to include a variety of new features that are not available in the free version. SEO Smart Links Premium now has new features.
The new content parsing algorithm addresses bugs in the older version and improves the overall performance of the plugin. The new algorithm is three times faster than the free version and has improved the ability to recognize keywords and links, as well as in handling difficult HTML code. The premium version is more suited to large websites than the previous edition.
The Business version of SEO Smart Links is being upgraded. There are also ongoing efforts to update the free version. The new version will work with older WordPress versions. It will fix bugs and introduce new features. Support from the community forum will continue to be available for the free version.
Benefits Of SEO Smart Links WordPress Plugin
SEO Smart Links Plugin provides you with many benefits including:
Better navigation – gives the user more paths to follow, which may also increase the pageviews
SEO – automatically interlinks your pages, passing page rank from one page to another helps your overall search engine rankings
Affiliate marketing – you can even use the plugin to create affiliate marketing links with advanced options like link cloaking
Users can control the categories to which articles are linked and how old they should be parsed using the automatic interlinking feature. 

Other interlinking features include the ability to match post slug keywords and minimum character lengths for keywords, WordPress 3.0 taxonomies, and the ability to disable WordPress's texturization.
SEO Smart Links Premium is able to handle custom keywords with an easier interface and automatic checking for plural forms. 

" separator.

 

You can import and export custom keywords in.CSV format.

 

Redirection and cloaking affiliate links are supported.

A user can also set a maximum number of links that may be created on any given web page. This includes all links created by SEO Smart Links.

 

A base URL can be set up by users to redirect or cloak affiliate URLs. This will include the rest of the links for each keyword.
Premium SEO Smart Links plug-in is more flexible and customizable. 

Foreign language blogs can now be supported with the UTF-8 recognition capability.

 

SEO Smart Links allows users to customize the HTML/CSS layout of the links by specifying font characteristics, color, and description, as well as other design elements.

 

You can also choose which domains will use the "no follow" attribute.
The premium version has a significantly improved caching feature, making it a great choice for larger sites. Even superfast broadband Word Press sites, can cause load times issues which is both a part of SEO and user experience. 

The caching system works with W3 Total Cache, WP Super Cache, and other well-known caches.
The premium version also provides complete statistics about plug-in activity, allowing users to see how posts are interlinked as well as how keywords and hyperlinks are used throughout the site. 

You can find out the number of keywords used in links or which keywords are used in posts.

 

Clicking any statistical record will display a detailed breakdown of each entry.

 

After purchasing an application license, SEO Smart Links Premium subscribers have unlimited access to any future updates.
SEO Smart Link Premium Plugin Features 2021
Auto Link SEO Keywords And Phrases
SEO Smart Link Premium plugin can auto link SEO keywords and phrases in your blog according to pages, posts, and even categories. Looking from an SEO perspective helps in keeping the anchor text intact. This plugin enables you to auto-link a given text to a link to your WordPress, which will assist you in getting good internal linking for any keyword on your website.
Nofollow Tags
Nofollow tags are added in the SEO Smart Link plugin to external links and can open in a different tab or new window. You can whitelist the registration of the domain you don't want your link to be nofollow and you can keep links as nofollow for the rest of the auto-linked external domain.
Number Of Links
SEO Smart Link plugin enables you to limit the number of links generated by this plugin per post.
Limit The Number Of Links
You can limit the number of links generated by specific keywords with the help of Premium SEO Smart Link plugin
Automated Interlinking
One of the biggest features of the SEO Smart Link Premium plugin is automated interlinking that automatically interlinks tags, posts, or categories.
SEO Internal Links
SEO Smart Link Plugin generates many SEO internal links for your blog pages; this will result in a higher ranking for these pages on Google and even other search engines.
Built-In Caching System
It's a preferred SEO online plugin for most professional bloggers since it has a built-in caching system. It doesn't slow down traffic, which is crucial to any blogger on shared hosting.
New Window And Nofollow
Affiliate marketers can really benefit from this plugin since it can create affiliate links automatically and add attributes like New Window and Nofollow. This will make the affiliate content more search engine friendly.
SEO Smart Link For Bloggers
SEO Smart Link Plugin is also useful for WordPress bloggers. This helps us to get a better rank for a keyword, and this is something which we have to test and try our self. In this, we can also share how to use SEO Smart link plug-in.
SEO Smart link for Affiliate Marketer
SEO Smart Link Plugin is useful for Affiliate marketers in order to auto link the words with their affiliate URL. For example, we can auto-link word "Hostgator" with our Hostgator affiliate URL. Moreover, we can add no follow the link to such linking which helps us in SEO. At the same time, we can increase our affiliate links and income without hampering your blog SEO.
How To Download SEO Smart Links WordPress Plugin Latest  Version?
Download & Install SEO Smart Links for your WordPress website or blog
How To Install SEO Smart Links WordPress Plugin?
Method To Installation Of SEO Smart Links
Upload the whole plugin folder to your /wp-content/plugins/ folder.
Go to the Plugins page and activate the plugin.
Use the Options page to change your options
That is all. You can check your posts for new links.
How To Use SEO Smart Links Plugin?
Just install activate it on your blog. Default options are enough to get you going. If you want to tweak it, you can always edit the options. Be sure to check "ignore" options where you can state what keywords and phrases not to link.
Pros Of SEO Smart Links Plug-in
This plugin makes the hyperlink look attractive
It makes it easier for viewers to share content
There is no danger of losing any SEO
There is click tracking
Provide custom editing of links
It allows domain registration
Cons Of SEO Smart Links Plug-in
With fake news on the rise, it is becoming hard for readers to trust shortened links. This may result in fewer clicks. Even though shortened links are not to blame, they will have a negative impact on share count.
Shortened URL may send the viewer to two or more redirects thus leading them to your competitor.
SEO Smart Links – ChangeLog
SEO Smart Links 3.0.1
SEO Smart Links 3.0
Major update of the code
Fixed all reported bugs
Performance improvements
Many new features
If oyu like this update please rate the plugin!
SEO Smart Links 2.7.8
WordPress 3.8 compatibility
SEO Smart Links 2.7.6
Fixed new line at the end of the file
SEO Smart Links 2.7.5
Load Custom keywords periodically from a URL (thanks to Luke Crouch)