Benefits Of PSD To WordPress Responsive Design For Business
5 min read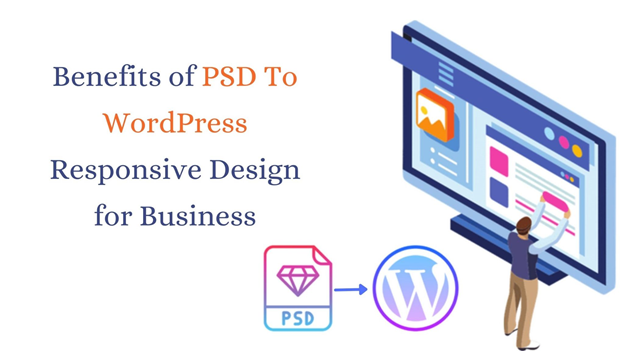 Are you interested in learning more about the benefits of PSD to WordPress conversion for your small business?
Having a website is now just as vital as having a product portfolio.
The majority of businesses are going online these days, which increases their customers' involvement with the company. Furthermore, increased engagement leads to boosted business sales. As a result, having a business website built on the WordPress platform is the ideal option.
WordPress is an excellent tool for introducing the internet to the potential of blogging and the web. It is the most widely used and beneficial platform on the internet for businesses to meet their objectives easily.
Businesses must develop a trustworthy platform for business visibility as they become increasingly interested in developing websites or switching to WordPress platforms.
Furthermore, with services such as PSD to WordPress conversion, you may quickly create a feature-rich website.
WordPress is the most popular CMS platform, and it is appropriate for a variety of enterprises to improve their web exposure and productivity.
The Benefits of Converting PSD to WordPress
A comprehensive list of PSD to WordPress conversion services for business websites is available. Furthermore, all of these services are simple to use, allowing any business owner to embrace this platform and conversion method.
Hence, the most significant benefits include:
Picture Perfect Business Site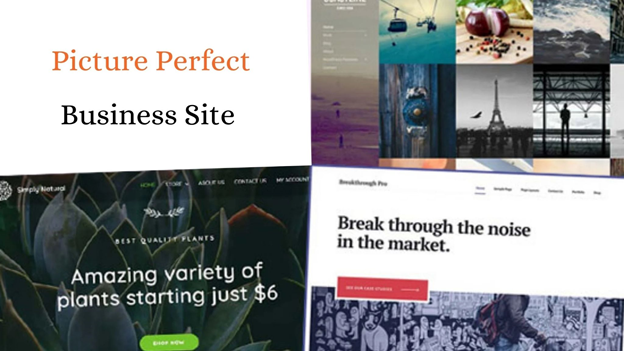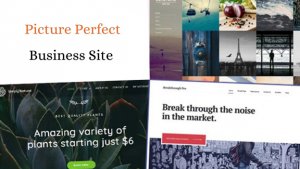 Each pixel of the design is converted into a beautiful HTML web page using a fully customizable layout. Moreover, this helps in transforming the websites into an amazing WordPress theme.
The website seems more structured and professional after being converted from PSD to WordPress.
WordPress gives you complete control over every pixel, so if you know how to leverage those capabilities properly, your website can look far better than any default theme.
Additionally, WordPress provides a variety of themes, both free and premium, with varied functionalities. Each of these themes is functional and can be shredded without losing any design pixels.
As a result of this conversion, businesses can profit from pixel-perfect websites.
Increased Usability
WordPress comes with a lot of navigation tools and easy accessibility for users by default. As a business owner, you'd like to give your customers convenient access to your website.
The WordPress-based website here becomes compatible with all browsers, making it very accessible. You can also use a variety of extensions and plugins to improve the performance and usability of your website.
Furthermore, WordPress is a safe and secure platform, so you won't have to worry about data loss or any additional hassles.
Cross-Browser Interoperability and Responsive Website Design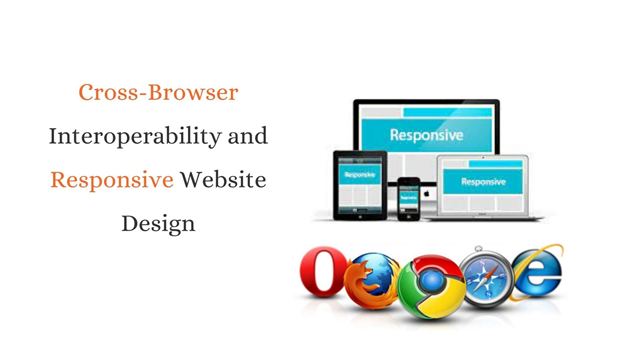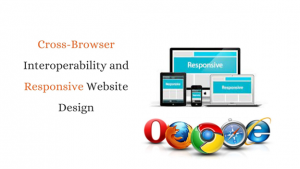 A big number of people nowadays access the internet via their smartphones. Mobile devices enable the users to access the screen in varying sizes.
Of course, if your website's design isn't appealing or appears cluttered, you'll lose visitors and your bounce rate will rise.
As a result, WordPress proves to be the best option for creating a website with an adjustable screen ratio.
Make sure your site is easy to navigate, accessible, and responsive anytime users come to your site and on any mobile browser. Aside from browser compatibility, developers undertake this conversion to provide a more engaging website for the business.
Engaging User Experience
Consumers are never pleased with the features that are provided to them. Visitors expect easy site navigation, browser compatibility, and a pleasing website design, among other things.
WordPress offers a variety of plugins and extensions that make it simple to customize a website to match specific company needs.
As a result, PSD to WordPress conversion facilitates the addition of hyperlinks, videos, photos, and other elements with fewer risks.
In-Built Blogging
WordPress began as a fantastic blogging platform. When you use WordPress as a content management system, you can take advantage of the built-in blogging capability.
For instance, it offers great flexibility for publishing as many articles, blogs, and other content types for achieving better search engine rankings. The RSS feed function is available to improve email subscription, article handling, and comment strategic planning.
Self-Discipline and Adaptable Development
WordPress's most powerful characteristics are its flexibility and self-management. This allows you to effortlessly change your site's appearance, edit the way you want, and more.
The great part is that you don't need a developer to do it.
Flexible management is facilitated by the self-management feature. WordPress conversion is excellent for producing a complete WordPress site without any coding or structural experience.
Effortless eCommerce Integration
Several reliable plugins are available for creating attractive and engaging eCommerce sites. Furthermore, when all of the features and tools are integrated into the WordPress site, you can effectively manage your catalogues and orders.
Several payment gateways are available, as well as hassle-free business operations. SSL security checks must be used for security reasons.
In addition, you can improve the performance of your website by using cutting-edge marketing tools and plugins.
Easy Theme Customization
While customising PSD to WordPress files, make use of features and quick access to a variety of options to create the website to your specifications.
Furthermore, you will not have to pay extra to get things done, and you will be able to simply master theme customization and include the greatest features into your site.
Overall, it will improve the customer experience while reducing your expenditures.
Wrapping Up
So, now that we've looked at the benefits of focusing on PSD to WordPress responsive website design, it's time to put all of the pieces together in real-time. However, besides all these, W3C validation, social media integration, and dynamic websites are crucial for effective WordPress development.
If you don't have the time or the resources to handle all of this, you can hire a WordPress development firm that specializes in website design and development. Additionally, find a company that can assist organizations in increasing their efficiency, expanding their digital visibility, and achieving a higher return on investment.
Hope this write-up eliminates all the misunderstandings you may have concerning the WordPress platform or how PSD to WordPress conversion might benefit various business verticals.Thanks for Reading!!