Are You Looking To Test A Mobile App? Here's Top 5 Mobile App Test Automation Strategies For You
5 min read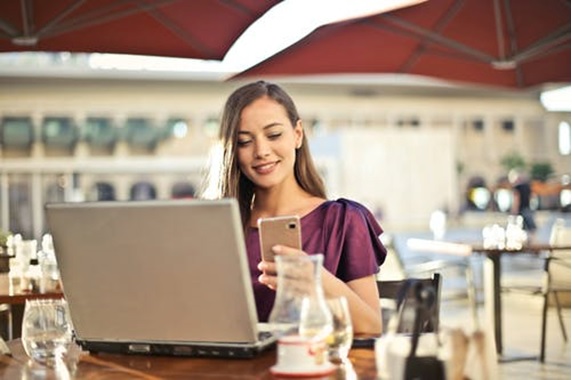 Most things in this world are bound to change sooner or later, ok? For example, if you "recall" the old days "nearly about" a decade ago, we used to use mobile phones only to communicate with each other, no matter through voice call or text message. But as they say, "Desires have no end," people made brands know about their new needs and preferences over time, resulting in the development of a feature-rich smartphone. "Now," today, if we ask you what you can do with your smartphone, you probably won't stop speaking about its vital functions for hours or more. And we are damn sure, in the meanwhile, you will not forget to mention that a modern handset lets you consume digital content, order food online, purchase clothes online, chat with your friends and family members, and everything in between. And it is the main reason the "use" of mobile devices has increased big time in the past few years. "In fact," one of the "biggest" accounting organizations in the world estimates that in the year 2023 people will interact with their phones 65 times a day on average, i.e., around 20% increase over the year 2018 stats. So, suppose you want to take maximum advantage of the increasing engagement of regular users with their smartphones before your competitors tap them. In that case, you must make your business app as excellent as possible. But the question is, how? Well, that's where a well-designed Mobile App Test Automation Strategy comes in.
"But, why do I need a Mobile App Test Automation Strategy?" you might ask. Well, it's for the simple reason that it lets you know how your business app performs on various mobile devices, operating systems, or other crucial platforms. And once you know that, you can optimize it to a great extent to meet your end-user expectations and business objectives. What's more? The moment your mobile app becomes easy to use and navigate for your target audience, you will notice that:
The visitor and customer engagementon your unique app is increasing
The consumption of your online product or service is increasing
The revenue from your web or mobile app is increasing
The reputation of your brand among your potential consumers is increasing
And most importantly, the number of positive ratings and reviews for your appon the respective platform is increasing
So, by having so many things augmenting at your disposal, "it" will become a breeze to accomplish your organizational goals sooner than later, no matter if you sell Consumer Packaged Goods through your app or Digital Marketing Courses for young professionals.
Ok, now that you know the advantages of implementing a well-built Mobile App Test Automation Strategy to examine your applications, it's time to learn:
Five Best Mobile App Test Automation Strategies for your mobile app examination  
Select the right automation tool 
Picking the right testing software to inspect your handset application is very important when it "comes" to creating and implementing a successful Mobile App Test Automation Strategy. Keep in "mind" that though there are "myriads" of app testing tools available in the market, picking any "one" of them might not aid you in attaining all the test automation goals. So, what's the solution? "Well," the "solution" is to perform "Proof of Concept" before finalizing a particular testing product.
In "case" you don't know what "Proof of Concept" means, we must tell you it is a form of evidence typically originated from a past experiment that demonstrates that a particular concept or idea is feasible and effective.
Choose a suitable automation framework
After you have decided to use a specific test automation software, it's time to pick the "right" test automation framework which ensures the execution of your automated test scripts. And while doing this, please make sure your choice remains based on the size of the app and the type of user scenarios in which you need to test the given application.
And just to let you know, a few key frameworks are:
Modular testing
Data-driven testing
Keyword-driven testing
Library architecture testing
Hybrid testing
Behaviour-driven development
Run tests on the preferable devices or simulators 
Up until this time, you might know well that the automation framework runs on real devices and simulators when you need to test the performance and responsiveness of your web or mobile application. So, despite simulators being an option at your hand to run the "essential" tests on your application, it is always advisable to use the actual mobile phones so you can check the real-life compatibility of your app on different devices. The benefit? It helps maintain the overall quality of the app testing and improves the app performance across "different" networks.
Consider the type of application you want to test 
"Now," before you create a test strategy, it is necessary to determine which type of application you want to inspect. For instance, do you want to test:
Native applications that have deeper interactions with system Application Programming Interfaces, or
Web applications that run in the web browsers of smartphones, or
Hybrid applications that might have the characteristics of both the above
Bear in mind that analysing the type of application before proceeding "ahead" with your tests is very important as each type of app comes with a different set of requirements. And once you have decided on your ideal application type, it will become a breeze to determine the correct test strategy that you need to follow to:
Reduce cost
Optimize automated tests
Enhance test coverage
Plan the test cases accordingly 
Lastly, be mindful that your automated tests will succeed "only" if all your test cases will have clear and concise steps along with essential data requirements and expected results. Therefore, it is instrumental to "choose" wisely the required type of tests, i.e., functional or non-functional, and plan the critical parameters, like coverage area, defect type, or others. Besides this, you also need to select the desired test scenarios that your web or mobile app faces issues with, which could be:
Online traffic
Network problems
Device configurations
And many more!
Winding-up 
Hopefully, you learned a wealth of things through this textual piece of content, including the five most effective Mobile App Test Automation Strategy for your cell-phone application testing. So, if you grasped this content well and want to get high-quality mobile app testing services now, we would suggest communicating with the preeminent mobile app testing agency in the USA.
About Author