7 Things You Must Take Care of For a Better Life of Your Roofs
4 min read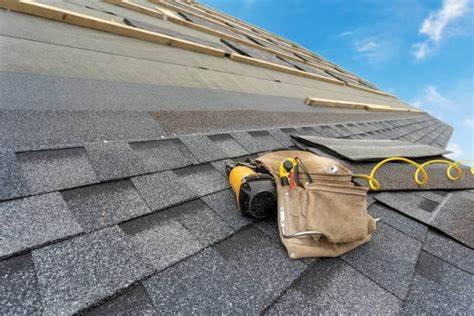 You must have heard the phrase, "Out of sight, out of mind". It is undoubtedly true when it comes to your roof. Roofs are comparably hard to access and maintain for you, and roofs go ignored until any damage happens. Proper care and maintenance of your roof can help by maintaining its health and increasing its lifespan. 
With the knowledge of roof maintenance, you can get to come home to a roof over your head is one of the most rewarding parts because this can save you spending more than $35000 for roof replacement. Roof repair and replacement should be left on the professionals, but there are some things that you can do to minimize roof damage and increase durability. By following these maintenance routines, you can keep a roof in excellent shape.
Gutter Maintenance 
There are many problems associated with clogged gutters, such as destroying your wall paint or rotting wood. Furthermore, gutters can overflow with so much debris, leaves, or dirt that rain washes up instead of down. With time, the water can damage the roof structure. You can imagine the intensity of such a problem and how much it can cost.  
Every season returns with it debris that ends up in your roof gutters. Make sure to unclog your gutter every season yourself or call a professional gutter cleaning service to do proper cleanup.
Trim Overhanging Branches
When it comes to maintaining your roof, it is necessary to trim long branches of trees. No doubt tree branches close to your home can make for a pretty view; they can cause some unpleasant situations. However, in the monsoon season, high wind and rainstorms can cause break-off branches which can damage your roof. Hanging branches over your roof can give access to squirrels and rats. 
For roof maintenance, it is necessary to clear away any unsafe branches. Make sure that shrubs and other plants allow sufficient space for your gutters to properly remove water away from your roof to prevent damage.  
Inspect Roof Shingles
Roof inspection helps you to indicate any damage that has occurred to your roof. Do annual inspections on your roof shingles, especially after the extreme weather months. Not only strong winds and rains are harmful to your roof, but UV rays from the sun can also damage your roof shingles over time. 
Examine your roof shingles regularly to ensure that they're still installed and working properly. In case of missing or damaged shingles, extreme damage can be avoided by calling a professional at an early stage.
Look for leaks
When going for your annual roof maintenance, be sure to take extra few minutes to inspect your ceilings. Inspect any dampness or signs of water damage. Leaks are one of the simplest ways to recognize something is wrong with your roof. In case you notice any leakage, call an expert roofing contractor immediately for the best roof repair. This will prevent your roof from further severe damage and increase its lifespan.
Removing Snow
Snow falling can be a fun time for you, but the buildup of snow on your roof causes not-so-fun circumstances. If you have an older, roof, a heavy volume of snow lying on your roof can increase the chance of roof breakdown. Furthermore, snow blocks the drainage, and extra meltwater starts to seep through the roof. Such water damage causes peeling of paint and structural damage. 
Carefully scrape away snow from your roof with a snow rake. Removing snow can minimize the chance of roof collapse and increase its durability.
Roof Insulation
A roof with proper insulation and ventilation is helpful to remove excess moisture. Inadequately insulated roofs can cause a home to lose up the heating or cooling quickly. Maintaining your attic with proper insulation will save you money on your energy bill as your AC unit won't have to work as hard to keep the house at a comfortable temperature.
Hire a Professional Roofer
Internet is full of helpful DIY guides to help you with any project. It's a great thing, but your roof is one of the sensitive areas where you hire an expert. Pick the right roofing contractor who has specific training and certificates. This will help you avoid problems and additional re-repairs. When you hire a reliable and skilled roofer, the roof's lifespan extends exponentially because of their experience and in-depth inspection and roof repair.
You never want problems that lead toward installing a new roof. All you need is to take proper care of your roof and make some extra effort for roof maintenance. Follow these above maintenance tips to help your roof last for decades. Hire a professional roofer for regular checkups of your roof to indicate if there is something wrong and repair it.