7 Solid Reasons To Get Your Business Live On The Internet
5 min read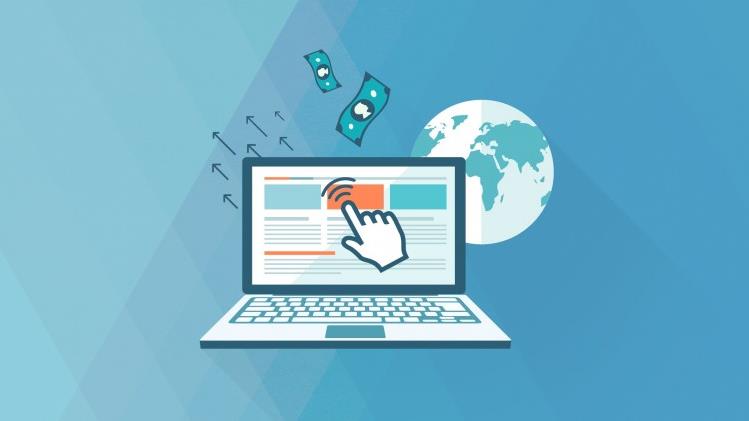 In the world of digital evolution and technology, if your business is still not registered online, just know that what you are doing is more bad than good. With changes, people have become more and more reliant on their smartphones. How many times a day would you actually see someone pick up a cradle phone to call their local directory to check on nearby restaurants, hospitals, schools? You get the gist, right? As a business owner, getting online should be one of your significant preferences as we enter the year 2021. In this article, we will discuss 10 solid reasons why you need to register your services online. Let's begin:
Technology Has Become Very Popular
It is sad to see the world is still going through a pandemic. However, with people confined to their homes and working using the Internet, they can notice your business and ultimately seek services. So what if your shop is shut down or not many people are coming there? You can easily give them the exact product/service to their home.
Since the uprise of coronavirus, many small businesses have experienced a sudden rise in their sales and profits figures. Why? Because of their online presence. According to recent research, it is evident that people who have a website generate 2 to 6 times more revenue than those who don't.
Website Adds Credibility To Online Business
Most people rely on the authenticity of your business from your website. When you tell someone about the company, their first question as a customer 90% of the time will be about the website. Almost 40% of consumers do not trust a business if there is no website. If you want to establish authority among customers and help build a personal brand, invest in a website.
Professional web development consultants will assist you in determining what you need to build a successful website that speaks about the theme, personality, and authenticity of your brand. This way, you can introduce a credible website that compels your audience to take you seriously.
You Can Build A Brand
A website will allow you to display your products to potential buyers. By simply defining who you are, explaining your story, and what you intend to do with the business will maximize the likelihood of your customers purchasing from you.
Explaining your brand will also set you apart from your major competitors. People like brands that have a story to tell. If your story isn't out there, not many people will recognize you. Without a website, it can be challenging to do this – people won't be able to identify the quality and credible information about the business.
Generate Leads To Generate Revenue
One of the most enticing benefits of providing a website for your company is to boost your odds of obtaining leads. People who discover you online, become involved in your product or service, and want to learn more will be able to reach you due to the details on your website. If your website can convince them, there is a reasonable chance to boost your sales. Websites do have an expense, but when used properly, they have a good ROI. Think of it as a one-time investment that will yield you benefits for years to come if used properly.
People Like Accessible Businesses
Before purchasing a product, people like to perform research. Customers tend to incline towards businesses that are accessible, responsive, and, most importantly – available online. If a customer wants your brand, chances are that they will go over your website and search for products.
About 63 percent of consumers already use a company's official website when interacting with them. The fundamental explanation for this is that a website is where they can learn more about your business, such as who you are, what services you provide, and how to reach you.
Also, having an official website makes you accessible 24 hours a day, seven days a week. As a consequence, they will contact you at any time of day or night. If you are a small business that cannot operate 24/7, you will still get leads.
Helps Get Organic Customers
Your website has the potential of appearing in Google search results if you have a live and SEO-optimized website. This means that when a user enters certain keywords on Google, your website has a chance of appearing in the result pages. You might not instantly be ranked higher organically. Still, with time, constant updates, and staying in touch with the audience, you have chances to rank on the first page of a search engine. This helps you increase potential customers organically.
Digital Marketing And Website Can Create A Powerful Online Presence
Digital marketing is a popular way to grow your business and get some people on your website. It will help expand your online business, you'll most likely get direct traffic to a website or landing page. To do this successfully, use historical traffic to your website to attract the most qualified consumers. This will help you get the best ROI considering the money you spent marketing a product on social media. You cannot set up retroactively; therefore, the best choice is to start a website even when you don't have any ads ready at the moment. Just make sure that you are setting up a standard brand. You might want someone for the logo designing to define what you want to show on your website and social media platforms.
Conclusion
The Internet has completely changed the way we run a business. If you want to run a successful business, it is important to go online. There are multiple reasons for people to go online. When you get online, it is normal to generate more revenue and gain organic leads online. Suppose you can convince your audience by explaining the authenticity of your brand and your story as an entrepreneur. In that case, it will do wonders for your business. Businesses that operate online can generate 2 to 6 times more revenue than businesses that don't.