7 Compelling Reasons Why Las Vegas Is The Best Place To Live
4 min read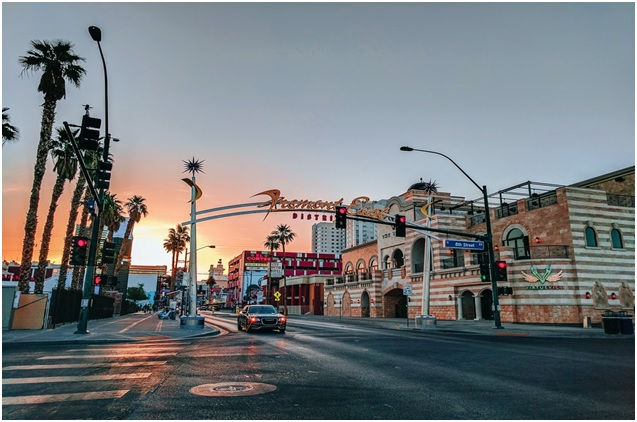 After watching Todd Phillips' Hangover, we all have once gone or planned the trip to Vegas. A large sprawling glitzy and light-washed city in the middle of a sunny desert in the state of Nevada, with a glamorous array of luxurious casinos, lavish hotels, and plush resorts. Just wandering around Sin City can make you high on your endorphins. Though Las Vegas is famous for its extravagant lifestyle, strip clubs, and casinos, it's not all about easy-going entertainment. The city is full of arts and has been an expression of beauty in form of many great galleries and museums. Including the Las Vegas Nature of History Museum, the Pinball Hall of Fame, and the Mob Museum Beyond the city, surrounded by beautiful desert and the iconic Grand Canyon.
Best Place To Live In Las Vegas
It is the only major city in the American West to have been founded in the 20th century and is now the country's fastest-growing metropolis at the century's end. Las Vegas has gone through a major transformation for many years which was possible due to the combination of shrewd entrepreneurship, access to water, an extensive transportation network, and permissive state laws.
We all relate to Elvis's song "How I wish that there were more than 24 hours in a day," about this electric city. Most people think of it as a vacation destination where you could go for a party and gamble, yet the Neon Capital of the world is much more than that. With the rekindling tech revolution in the city and a wonderful remodel of the downtown area, Las Vegas is quickly gaining popularity among the cities where people want to move to. As the state of Nevada comes in the top ten states of America where people are moving in gaining a 1.2% population increase, in 2020 alone.
Is Las Vegas A Good Place To Live ?
If you are finding a great place to move on with an affordable and vibrant lifestyle then Vegas is the place for you besides, some top million-dollar homes in Las Vegas are so beautiful that they will make you fall in love with them the first sight. Here's why you should right away move there.
1. Affordable
We are always looking for various ways to save money and there is nothing more tempting than moving to Vegas for doing it. Though, when we think about Las Vegas, it gives the perception of luxury and expensive living. On the contrary, living in Vegas is pretty affordable in comparison to other cities of The United States. Here, the prices of housings, rentals, utilities, and food are far lesser than in other cities.
2. No Income Taxes
It can be hard to believe, but Nevada is one of only nine states in the country that doesn't have a state income tax. As most of the city's revenue is generated from casinos, resorts, and other tourist attractions. So, if you are planning to open your business that Las Vegas would be a great place to start with. Not to mention, not having to pay income tax is one of the major reasons for people moving to this city.
3. Planned Communities
Most people think about retired folks while talking about planned communities, but Vegas gives you all, for the young and old. Whether you want to live in a luxurious mansion or a sweet Southern-western style home, this city has all the neighborhood for everyone. No matter what your taste is, you could find yourself a perfect place to settle in.
4. Day Trips are Fun
Who would want to spend all their days drinking or gambling? Still, Las Vegas can make you enjoy day time as much as nights. Here, you could take a short trip to exciting yet natural destinations like Boulder City, Zion Park, and the Grand Canyon. Whether you want to spend your time going hiking, biking, or just soaking in the sun, Las Vegas gives beautiful opportunities for sightseeing.
5. Full-City Experience
If you visited Las Vegas as a tourist then you don't have any idea what you're missing. As much as this city tempts you to spend money as a tourist, it tends to give its citizens special privileges. Locals can get gigs as seat fillers for local shows, which will allow them to watch it for free.
6. Great Weather
The sunny weather here attracts people around the country to enjoy its warmth. With a short winter, the locals never have to worry about heavy snow or rain. Of course, sometimes the summers can be too hot but the people who have moved to Las Vegas from a humid climate find this dry heat quite refreshing.
7. 24 Hour City
It doesn't matter if you're a night owl or an early riser, most of the businesses in this city are open 24 hours a day. This means you don't have to restrict yourself to the same schedule every day, it could be changed as per your choice.
So, you can see how great Las Vegas is, to live there. With these amazing traits, this city surely will never disappoint you.