6 reasons why you should get the best credit card as soon as you start working
4 min read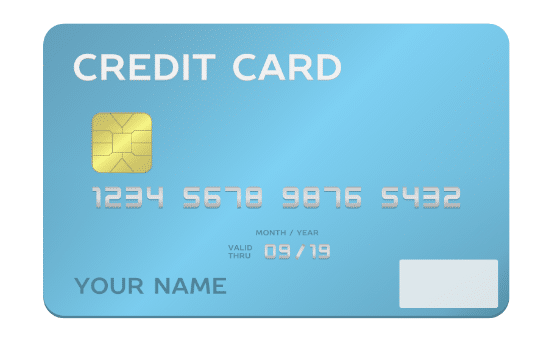 Introduction:
Owning a credit card is one of the first dreams every person who starts working has. Once you start earning, you easily fulfil the eligibility requirements to apply for a credit card. Using a credit card eases your emergency financial requirements.
However, having a credit limit at your disposal can put you in trouble sometimes, as debt acts as a double-edged sword. If not utilized judiciously, debt can accumulate, and you can be trapped in a cycle of debt that can affect your overall financial planning. 
A conservative financial approach says that you should not own a credit card until your salary is high enough to pay your debts easily. But credit cards are now a universally accepted means of payment, which comes with many additional benefits that can help you financially either in case of emergency or in your day-to-day purchases. Therefore if you find yourself disciplined in replaying your debts and responsible for managing your borrowings, then you should surely own one of the best credit cards available in the market.
6 reasons why you should own a credit card:
1) Best credit cards provide you access to many top-notch privileges:- Having a credit card opens the door to many privileges such as complimentary access to domestic and international airport lounges, complimentary packages for music apps & OTT platforms, access to concierge services makes you the premium customer of the card provider company/bank, premium access to golf courses, complimentary movie tickets etc. Whenever you sign up for your new credit card, you are offered many such privileges providing premium benefits, and you can choose them based on your requirements.
2) Chance to benefit from discounts, credit points, cashback, and offers on purchases:- These days, paying through a credit card is one of the most preferred payment methods; hence the products offer reward points and cashback when you pay using credit cards. Sometimes there are exclusive discounts and offers provided by e-commerce websites or retail stores when you pay using credit cards. Credit cards also provide a high purchasing power and the facility to convert your due amount into easy monthly instalments, which can sometimes ease your financial situation as the savings are not much when you start working. The interest-free period and 30-45 days credit cycle further help with your finance management.
3) Secures you financially during an emergency when you have meagre savings:- When you have just started your carrier, generally, the remunerations are modest, making it very challenging to save much or have sufficient funds for emergency requirements. Your credit card acts as your support system in these times as it provides you with a good credit limit which you can use to pay for your emergency needs. The credit-free period gives you grace time to pay your debts without having to pay any additional charges. Therefore, a credit card helps you manage your finances without having much savings.
4) Provides you with a learning opportunity to responsibly manage your finances:- Responsible use of the available credit limit gives critical financial learning, helping you spend your finances efficiently. Responsible financial management helps you make good decisions, and this also improves your decision-making ability which can help you in your carrier growth.  
5) Helps you build a credit history to ease your future credit requirements:- Availing the loan facility is one of the most preferred financial instruments you might use to manage your finances. There are different types of secured and unsecured loans you would require to fulfil your aspirations, like owning a home or purchasing your dream car. Your credit score improves when you use your credit card responsibly and pay your debts on time.
The credit score is one of the crucial factors which helps in your loan approval; a good credit score also increases the chance of getting a loan of a high amount. Therefore it's suggested that you should own the best credit card and use it sensibly to build a good credit score.
6) Leaning prospects to financial risk management and checking the urge of overspending:- Financial risk management is a real-life concept that can be learned better through managing your finances and making critical financial decisions.
Using a credit card and monitoring your expenses, you learn the basics of this risk management, which you can build over time. The credit-free period can also create a tendency to be carried away and spend the available line of credit at your disposal. Making an informed decision on how and when to use your credit card by checking the vitality of the purchase helps you to check upon your urge of overspending.
Conclusion
Your age or the starting phase of your carrier is not the deciding factor in whether you should have a credit card or not. If you are aware of the risk & benefits of using a credit card and are financially disciplined to clear your debts on time, you should surely get the best credit card once you start working.
When applying for the best credit cards, choosing Bajaj Finserv RBL Bank SuperCard opens up the door of opportunity to benefit from the industry-first features like hassle-free, instant card approval without any physical KYC documentation. The credit card also provides interest-free cash withdrawal with a grace period of 50 days. The most fantastic feature of this Bajaj Finserv card is its interest-free loan facility, which can easily be availed using the available credit limit to cover your emergency financial requirement.