6 Important Reasons To Hire A Professional Interior Design Company
4 min read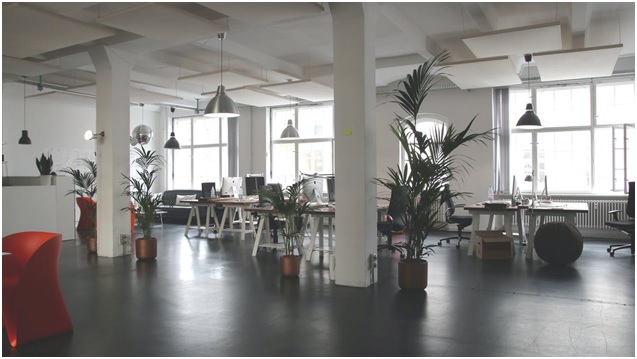 According to Forbes, "a quality workspace design leads to a less stressful and more productive atmosphere". So, employers must take the physical work environment of their employees into consideration. Because employees need to feel comfortable and calm in their physical work settings to produce their best work.
So, what is your idea of interior designing? Comfortable chairs, a happy corner, a vibrant reception desk, and many more. No wonder, nowadays, everyone is trying to design their own commercial space with lavish furnishings or even with some DIY interior design ideas, but having expert advice while designing your home can prove beneficial. Because interior-designing is art, and the commercial space is the canvas that reflects one's real lifestyle, personality, and taste.Not to mention, commercial renovation projects are not the easiest projects to execute.
These projects usually go hand in hand with a strict budget, you are always extremely limited on time and the result of commercial retail projects can have a huge impact on business success.
Professional Interior Design Company
While some may prefer having their commercial space featuring a modern and classy interior, others may like aesthetic appeal. A Dubai based interior design company can take up the daunting task of designing your office or any other commercial space you want to change, with a lot of expertise and professionalism.
Some people believe that hiring an interior designer is a waste of money, but even for the most creative minds and fashion-forward eyes, hiring an interior designer can help you make that project come to life.
So, if you are still in a dilemma about whether to hire an interior design company for your large and small projects, here are a few reasons that will change your mindset:
1. Time Effective
Interior designing is not just about buying expensive and beautiful pieces and placing them around the space. It is a time-consuming, multi-layer process that needs to be handled by professionals. Not to mention, interiors done in haste can result in bad and completely mess up your idea of a dream office. Thankfully, we have an interior design company, with an array of expert interior designers and interior designing templates, which can come to your rescue whenever you want.
From preparing a functional design space to buying the essentials and valuables, professional interior designers have years of experience to anticipate the hurdles and get the job done within a fixed deadline, without wasting your time.
2. Receiving a Professional Assessment
Interior designing is a fine balance between art and science, and only a professional interior designer has earned the apprenticeships and learned about what needs to be done. They have trained pairs of eyes that can see through areas that could be missed easily.
These professional interior designers coming from Dubai-based interior design companies have vast knowledge. They will work in collaboration to make sure your preferences and designs are followed, and a plan of action is best suited to your requirements.
3. More Functional Office
Interior designers not only select matching desks, wall paints, and chairs, but they hold their knowledge of making every available space useful. A professional interior designer can turn any space into a utility area by rejuvenating the interior design that will make your commercial space more functional as well as give a classy and modern look to it. Also, interior designers can customise any space and replicate a 3D model, so you get an idea of what the finished space will look like.
4. You will need a Qualified Liaison
A professional interior designer is a key to your dream office. They have the skills and experience in dealing with building owners, architects, and contractors. As for refurbishing a commercial space for rental, these designers can tactfully make the repairs and give your space a new look; increasing your property value. This will save you time and renovate your property within the budget.
5. Cost-Effective
Many times, we buy expensive furniture from any decor outlet, only to find out that it does not even match with the interior, regretting why we have spent money on such items. In this case, you need to pay the fees to an interior designer, but they can save you from the hassle and help recreate the exact designs to increase your property value. Besides, if you are on a tight budget, a designer will help bring out the best value and work within your budget.
6. Better Contacts and Resources
It is quite difficult to find the right resources to renovate commercial space. But the interior design companies are professionals who have reliable connections with workers, such as, plumbers, electricians, or contractors. Because, they work in close collaboration with architects, so if any segment of your space needs a repair, they will get it done in a short period.
Not to mention, designers have access to various fabrics and products which are not available to commoners, and such resources can make your commercial space look unique and more beautiful.
So, professional interior designers can do everything from space planning and furniture layouts to new cabinetry designs and fabric selection. Then why not hire them instead of wasting your time on planning all the little things around your office space.