6 Common Mistakes You Should Avoid While Having Kitchen Renovation Toronto
4 min read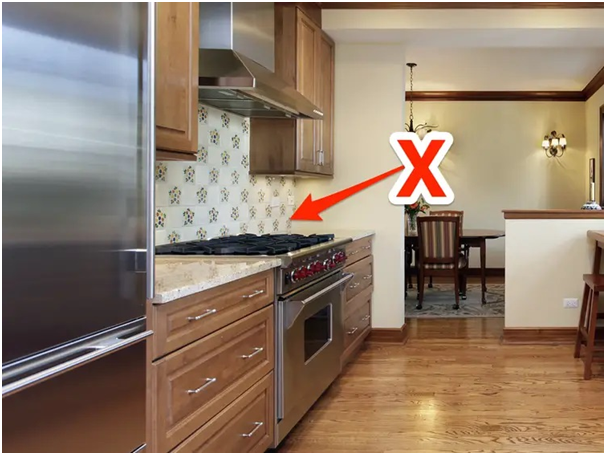 Most of the homeowners spend a lot on their kitchen remodeling project. But they do not get satisfied with the outcome due to some common mistakes. However, the kitchen renovation process is the heart of your home, so you have to keep it in the best condition with improved functionality.
So it is vital to avoid such types of mistakes while having a kitchen remodeling to make sure that you are happy with the outcome. If you want to know which mistakes you should avoid while having kitchen renovation Toronto, this article is for you.
So stay tuned…
1.Oversized kitchen islands
Suppose your kitchen has an attractive island, but it is oversized. Then it will make your kitchen impractical and will make it difficult for you to walk around.
However, most of the homeowners overlook the kitchen islands. But you have to understand that the kitchen island is the centerpiece of your kitchen.
The oversized island will make your kitchen non-functional. By chance, your kitchen has a supersized island; you can split it into two parts to grab items from other sides more easily.
Moreover, you need to understand that a lot of stuff on the kitchen island makes it look messy. You can remove unnecessary items from the island. Take care of the storage cabinets not getting far from the rim of the countertops.
2.Lack of storage
A better storage plan will make your kitchen more functional. If your kitchen is lacking behind in proper storage, you will find many difficulties to work.
So that is why you have to come up with some best storage ideas while having construction in your kitchen. You have to stick to your storage plan to get a better outcome.
However, you can apply shelves or cabinets in your kitchen to create an open space. Moreover, you can use the combination of both to do so. So make a reliable storage plan in your mind before going for a kitchen renovation Toronto.
3.Overwhelmed Kitchen
No one likes an overwhelmed kitchen. If your kitchen is small, there is no need for islands. Islands in a small kitchen will make it looks messy and non-functional.
So, in that case, a small peninsula is the better option for your small kitchen. However, the kitchen is the busiest place in your home. So it is vital to create a spacious kitchen.
Make sure to avoid features and appliances in your kitchen that require lots of space. As we told you before, use robust storage or layout plan to do well with your kitchen space.
4.Overlooking your family and friends
A kitchen is the heart of your home where everyone from your family will love to gather and enjoy the meal. You have to go for a kitchen renovation project that your family and friends will love to see.
Your friends and family must love the outcomes of your kitchen renovation project. An island in your kitchen can also turn into a homework table for your children.
Keep in mind that your kitchen must handle more than one person. So make your kitchen spacious, functional and do not overlook your friends and family.
5.Wasted space
A spacious kitchen is indeed considered luxurious. But you do not have to waste the space. Your kitchen has to be functional and compact.
Too much space will not look good because you have to walk miles to make a good meal. An extra space like a dead space in your kitchen.
So you have to start with proper planning to make sure that everything is within your reach.
6.Non-functional kitchen
Functionality plays a vital role in your kitchen. While renovating your kitchen, you have to consider some factors like available space, the direction of doors and cabinets.
Not everyone needs a cramped and non-functional kitchen with a door opening in the wrong direction. Moreover, it would be best to look for the plumbing and gas departments in your kitchen.
However, keep in mind that the plumbing and gas department will need a professional hand. So do not overlook the functionality while having a kitchen renovation Toronto.
Wrapping up
So here are some common mistakes that you have to avoid while having a kitchen renovation Toronto. However, you do not overlook your kitchen's functionality and create a solid layout plan to make the best outcome.