6 Best E-commerce Platforms for Your Business
4 min read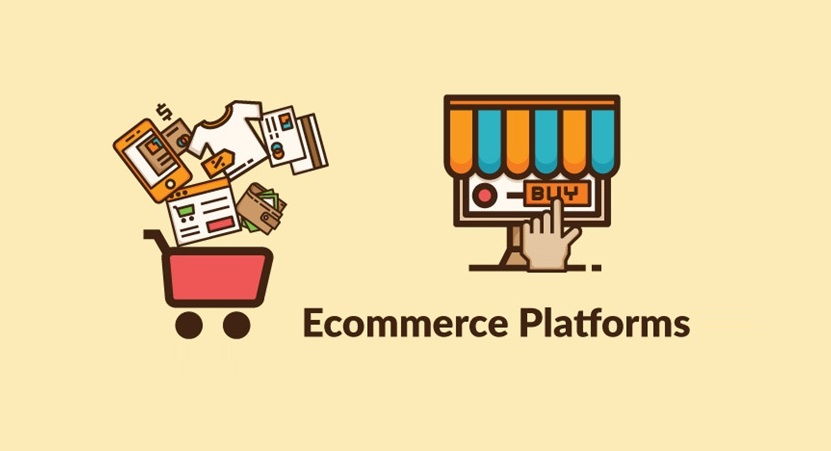 E-commerce standsfor electronic commerce and implies the buying and selling of goods or services over the internet, and the monetary transactions. Itdescribes basically any kind of commercial transaction facilitated by the internet.
Thinking of expanding your business over the internet? Here are 6 of the Best E-commerce Platforms for Your business:
WooCommerce
Big Commerce
Selz
Wix Ecommerce
OpenCart
Squarespace
WooCommerce:
WooCommerce is a word press plugin which helps to build e-commerce website. Woo commerce (open source e-commerce plugin) is specially designed for creating large or small business websites with additional related features. It was launched on September 27, 2011.
Intro:The Company started in 2008 as Woo Themes and in 2017 decided to focus exclusively on ecommerce. It helps you to completing your targeting goal for services and your products through word press website. It is flexible and gives inbuilt features like extensions.
Prices: Woo commerce is free, but if you want a domain from them, their pricing is about 900rs/year. The hosting plan for woo commerce can be minimum 400rs to maximum 2,000 rs for a month. Some hosts offer free plans and discounts when you are going to purchase hosting for 1 or more years.Then there are additional costs for theme (4k), plugins, extensions (/2k), and developer fees (1,500-11,000rs/hour).
Security: Woo Commerce and word press websites get easily hacked as they are not secure and have risk of different security issues like hacking and malicious attack.
Also Read : Machine Learning
Bigcommerce:
About: BigCommerce provides you responsive templates for design of your online store. It gives you free theme that is professional in appearance and provides a good design. It is a good platform for starter.
BigCommerce allows you to
Add your products
Set up your store
Helps you to make money through your website
With tons of built-in features, data tools, and more, BigCommerce is best for large or fast-growing businesses.
Prices: There are three categories for plane and prices
slandered: 2,100 rs / month
plus: 6,000rs /month
Pro: 2,200rs /month
Security: Bigcommerceis a secure platform whichis using PCI DSS. The Payment Card Industry Data Security Standard (PCI DSS) is an information security standard that organizations must adhere when handling credit card and debit card information.
Selz:
Selz is helping you to manage your website with its powerful features. Selz allows you to make online store and can place your products on website build though Selz.Selz is mainly used for online platforms. Selz fits the needs of all small businesses because it is designed accordingly.Selz works well for artists, writers, musicians, and startups.
Selz allows you to sell your products on wide range like eBooks, online courses, apps and audio –videos in digitally or physically. For security issues you also can buy a security key that helps to protect your products illegally used through Selz.
Unlike WooCommerce, Selz allows you to sell digital products right out of the box. WooCommerce have more solutions related to ecommerce but it may vary for solopreneurs. So, if you want to sells your digital products online then Selz is the best and comes on Top.
Wix:
Wix is mainly used by starters if you are a starter then it is a good platform for you can move your store to next level later. There is easy to build your website just drag and drop is required and integrated ecommerce features make it easy for beginners.
Wix only support three payment methods for customer's credit card, PayPal and offline payment like cash or money transfer.
Wix have three planes for customers according to 1rts plane range are from 1700 to 3600rs /month. According to 2nd plane bill is 37,000/month.
The biggest reason you might not wantto use Wix to create your website is that you are not a professional web designer. You will also lose brand recognition and uniqueness because there are a lot of other customers all using the same website templates.
OpenCart:
Opencart allows users to build and manage their website online. It provides different language and different types of currencies to users. It is freely available under the GNU General Public License. Opencart provides you system to build your website as responsive and search engine friendly.
OpenCart is completely free, open source software.
Squarespace
Squarespace is a platform where you can design your website with drag and drop elements available in squarespace, you no need to do any coding and can create beautiful website within some hours.
Squarespace offers four plans. Two are for general websites and two are for online stores. There's no free plan, but there is a 14-day free trial that doesn't require a credit card. Before we look at the plans in detail, be aware that prices on Squarespace are for annual plans.
Apart from these, You can also try some others platforms as well:
Shopify
Magento
Volusion
3dcart
Squarespace
Prestashop
Lightspeed
Sellf
So here we've listed the best 6 and a few others for your quick reference. Hope we've been able to help you explore and make your choice!