6 Advantages For Installing Custom Design In Kitchen
5 min read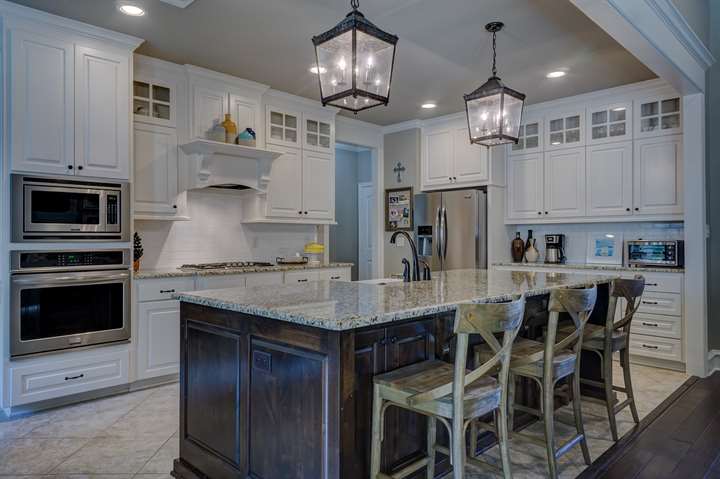 Designing your kitchen is intrinsic to get your vibes incorporated into your kitchen. A kitchen is a place where you cook and spend a lot of time and making it the way you like is recommended for satisfaction. You might consider opting for the ordinary materials that are generally used but they don't give the aesthetic sense that has a match to your mind. There are multiple benefits of choosing a custom design for your kitchen and there are handy ways to install custom design for kitchens in Naples FL. It can be easy to go the simple way and stick with a floor plan template and some common materials from the local home improvement outlet when you are getting ready to build or renovate a kitchen.
Although you theoretically make it a "custom" kitchen by choosing the components yourself, it is not custom in the sense that the components themselves are not special or custom-made. You have to choose for the custom designs, getting satisfied with every material that is going to be used. Especially designs should Apart from the fact that the materials used in custom kitchen design are generally of higher quality than the running of the hardware store mill materials.
There are undeniable benefits of opting for custom designs for your kitchen few of them are listed below. If you love to cook and bake then you're likely to spend more time in the kitchen. Make it the way you want
Involve in the design process:
The other relishing reason for choosing the custom design is that you will be having complete charge over the design, configuration, positioning, paint and shape and choosing the size of all components. This is a handy and best way rather than choosing any specific template. The design will be subjected to your preferences and what you think it shall be. Such remodeling is an enjoyable venture which you will love to have and give a try. You will be the interior designer and you will be the one who is going to choose to pick which material and what density to be carried at which part.
Make the Unique Appearance:
A custom kitchen is something that has components of your choice; you are the one who chooses to which extent they shall be used. The vibes which you will get from the custom design kitchen that no one other than you will be having.  The customized kitchen will provide a satisfying incentive. If you want your kitchen to look incomparable then seeking suggestions from kitchen design experts could also help.
You can make your kitchen unique by adopting or amalgamating designs that no one other than you would be having in their kitchen. Custom designs can make your kitchen look more unique, having more and more appeal. Your kitchen will be more of your style than the styles given in the templates. Other than following the guidelines of some specific template designs you will be able to create your design.
Install your style Cabinetry, flooring, and countertops:
When you look at the top features which your kitchen is going to have then you will easily overlook the difference. The basic fundamental appearance difference between the custom design and commercial design will be evident. You will not only amplify the beauty of your kitchen but will tend to have more and more durability for the materials used. The materials used in the custom design will be superior as compared to the others. Countertops, Custom Cabinetry, and Flooring will be your choice and of the aesthetic choice which you are going to make. Imperatively going for a custom kitchen will provide you with the best adding more and more value to your kitchen.
When you will have control over providing the best input in the design of your kitchen. You will be having more navigability and have more in your domain to do specifically. You will overlook to finalize the best designs by firstly giving them an overview in the form of visuals. You shall need to look first whether your kitchen has the capaciousness to implement those designs. You can particularly add more functionality to your kitchen making the navigability in such a way that it doesn't look narrow.
A kitchen you can call yours:
It's your choice whether you want a kitchen that manifold unknown houses are having or want to reckon the difference with the kitchen that is more relevant to your yearnings. You can make your investment to double up the value of your kitchen. Transforming to a heavenly kitchen can be a great idea when you blend your choices with the custom design while remodeling your kitchen. You can spend your money by investing in a special design for the kitchen that can belong to thyself. Giving a kitchen a look that has uniqueness on the go could be beneficial in satisfying your creativity but giving a look to the kitchen which others don't have.
On Budget:
The best aspect of choosing a custom design kitchen is that you get all the things managed within the budget, you can incorporate the basic changes or remodeling while staying within the budget. You can bring classic changes and make it a custom trim without spending hefty amounts of money. Whether you want remodeling or Interior Painting in Bethesda MD you can avail of this in your budget when you choose to custom design it.
Conclusion:
Above are the top advantages that you will get by choosing to custom design your kitchen. It is not a very easy task but will be advantageous. You shall be the best designer for your kitchen or home when you accumulate the whole creativity. Using your aesthetic sense could help you get the best incomparable kitchen.
Author Bio: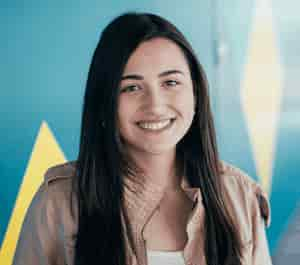 Hey everyone, I'm Adele Smith. I have studied BS in Mass Communication from the prestigious Zayed University of Dubai. I started working as a writer in a local privately held company.
Facebook: https://www.facebook.com/profile.php?id=100059226457686
Twitter: https://twitter.com/AdeleSm06911888