5 Design Tips For Your Website's Homepage
4 min read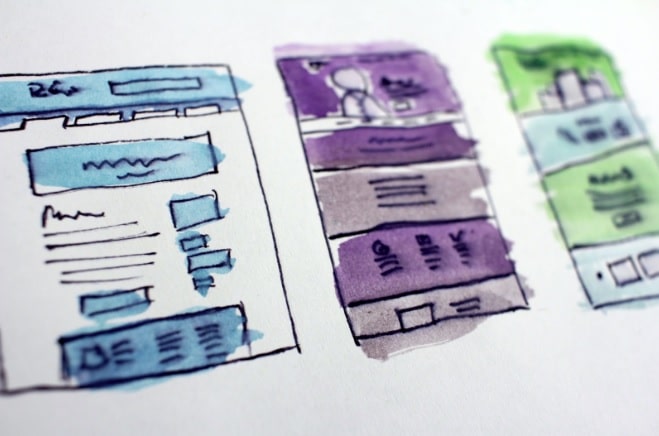 Your website's homepage acts as the face of your personal brand or company. Your new visitors should understand what you do and why they should pay attention to your business immediately after they visit your website.
If you are an eCommerce business, for instance, your visitors should understand why they should buy products from you after visiting your website's homepage. They should not have to visit other pages to understand why you are better than your competitors.
Your homepage should not just be about impressions or beauty. It should be designed to convince visitors that you are the best at what you do. Let us discuss some of the best design tips for the homepage of your website.
Make Your Homepage User-Friendly
Your website's homepage should be user-friendly. Your website visitors should easily understand what they will find if they decide to visit other pages on your website. You can do this by ensuring that you have sections on the homepage with additional information.
In addition, you should make sure that you have added navigation options on your homepage. This is important in making it easy for visitors to move from one section to another without issues.
They do not have to reload pages when navigating from one section to another. This will help you to boost your website's conversion rate. As part of making your homepage user-friendly, you need to ensure that it is optimized for mobile devices.
Make Your Images Interesting (and Match Them to Your Brand)
You should make sure that you have used interesting images on your homepage that match your brand. When using images, you should follow the best SEO practices such as alt tags to ensure that they are optimized for search engines.
The photos you choose to use on your homepage should tell website visitors what your brand stands for. If you do not get any, you can customize and edit photos using different online tools to make sure that they match your requirements.
For instance, you can change photos to watercolor to ensure that they attract the attention of your website visitors. Ensure that all the photos you have used on your website's homepage are easy to interpret. You can use stock images if you do not have your own.
Add Links to Social Media Accounts
Modern customers are very passionate about social media platforms such as Facebook, Instagram, and Twitter. They want to connect with different brands on these platforms. This is important when it comes to interactions with the brands.
You should, therefore, make sure that you have added links to your business's social media accounts on your website's homepage. Apart from being able to connect with them on these platforms, you will also gain their trust and give them social proof.
In addition, you will find it easy to build an audience on social media. The bigger the audience you have, the easier it gets for you to market your products and services on social media. This will boost your business's sales.
Your Homepage Should Sell Your Business
When designing your homepage, you should make sure that it immediately tells a visitor what your business deals with. A visitor should not have to navigate to other pages to try and understand the kind of business you are running.
In addition, you should make sure that you have attracted the attention of your visitors immediately after they land on the homepage. When scrolling from the top to the bottom of the homepage, a visitor should clearly understand and get all the information that they might need.
The user experience of your website's homepage is also important. Your visitors should not find it difficult to get everything that they need from your homepage. This does not mean that you should make your homepage crowded with text and images.
Add Contact Information
What would be the purpose of your website if your visitors cannot contact you easily if they wanted to? Your website's homepage is the first page that visitors see when they visit your website.
Since you have made it easy to use and provided all the information that they need to understand what you do, should they struggle to find information on how to contact you? You should ensure that you have added contact information on the homepage.
You can also add a chatbot on the homepage. Chatbots are growing in popularity and customers are continuously embracing them.
Your website's homepage is one of the most important parts of your website. You should, therefore, ensure that you have followed the tips discussed above when designing it.