5 Constructive Ways of Removing PDF Password
4 min read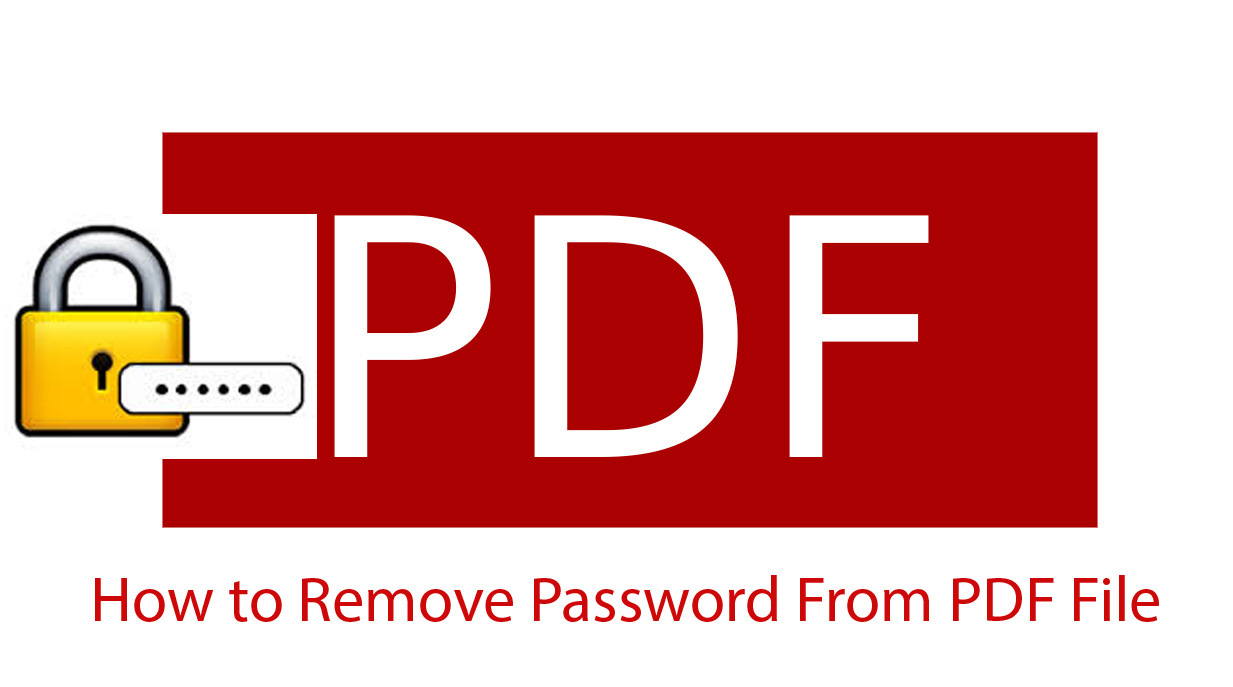 PDF Password Remover
Many confidential PDFs are password encrypted for improved security. Users often require a password every time they need to see the record. Password protection is employed in PDF files to block them from being exposed which can lead to unauthorised editing and printing without official permission.
Furthermore, PDF documents are utilised as they incorporate these advanced highlights.
Users can preserve these documents if they want to read them later. However, they need to insert the password whenever they would try to access and re-open the secured PDF documents.
In this article, we are going to discuss how to remove passwords from PDFs.
Nevertheless, do retain in mind that it is forbidden to remove and eliminate the open password if one fails to obtain the proper permission.
What is a PDF Password?
In a document open password is a method applied to regulate the way of accessing a PDF file.
However, PDF passwords of the owners are utilised to accommodate document limitations in PDF folders.
PDF Password Remover- How to Remove PDF Password?
●     PDFelement as a Password Remover
Using PDFelement, the PDF password remover app, you can quickly delete passwords from PDFs. This method is a robust yet intuitive software that encourages and easily eliminates passwords. One positive thing about this tool is that several precautions are taken to erase the PDF password.
●    How to Remove Password from PDF using Chrome?
If you are wondering other ways of eliminating the pdf password, you can utilize the website browser as a means of PDF password remover tool. The significant advantage of this method is that you need no additional software to remove passwords from PDF.
Besides, the interval of time utilised is shorter than the other ways. The method which is followed to remove the password from PDF files by employing a browser solely, is by unlocking the PDF file there. After this, the file can be downloaded with the aid of the printing process.
Even though the method is kind of similar for different browsers(Google, Microsoft edge), the prospects may vary.
 How to Remove Password from PDF in Adobe Reader
You can use Adobe Acrobat DC by using a paying method to delete the PDF password. While Adobe Acrobat Reader enables anyone to access PDF documents free of charge, Adobe Acrobat DC, by comparison, is a paid program.
The latter includes upgraded functionality for users who need to manipulate PDFs daily. The easiest way of disabling encryption on a PDF is also used in Adobe Acrobat DC.
How to Remove Password from PDF on Android
You can quickly delete the PDF Password Protection from your PDF application called iLovePDF Mobile App and allow you the freedom of using pdf files as you like. Follow the steps mentioned below to open password protected pdf file on android
Phase 1: Update iLovePDF Smartphone on your Android computer from the Google Play store. Sign up with your Google account in the app.
Phase 2: In your homepage, now click on the "Unlock" button.
Phase 3: Pick the upload option after that, and then you can upload a PDF file from your phone, Google Drive, or Dropbox.
Phase 4: To delete password and file constraints, click on "Unlock PDF" tab.
How to Remove Password from PDF on iPhone
Mobile applications such as the aforementioned iLovePDF Mobile which definitely function for iPhone users, but without requiring any special software, there is a simplified way.
Phase 1: Go to the location of the file where you have your PDF saved.
Phase 2: Type in and open the password.
Step 3: Click on the pencil icon after you have opened your PDF, make some edits, and erase them.
Phase 4: Press "Done" now.  You've successfully saved a PDF file without password protection on your computer.
How to delete a PDF password using Google Drive
You'll be surprised to hear that Google Drive will even help you delete PDF file passwords; here's how!
Phase 1: Import the Google Drive PDF file
The first phase includes transferring your password-protected PDF file to your Google Drive account.
Phase 2: Delete the PDF File Password
Now, right-click "Open With" > "Google Docs" in the PDF format.
Phase 3: The PDF Archive is saved
After opening the file, you can press the File > Download > PDF Document (.PDF) button to save the file to your PC. The newly saved PDF folder does not have any defence against passwords.
A significant function of PDF files for ensuring data storage is password authentication. But we may end up being shut out of our precious PDFs with a series of complex passwords. Luckily, we can recover our all-time access by way of successful password removal software.
If you are looking for ways to decode a reliable regional keyboard for all your Sinhala typing needs then download this Sinhala typing keyboard online. This Sinhala typing keyboard gives you the freedom to communicate in your local dialects with infinite Bigmojis stickers to express your extravagant expression, make the best use of your selfies and turn them into stickers for those super personalized conversations and let the advanced AI provide your with instant emoji suggestion to make your chats innovative and enriching. Moreover, want your daily dosage of jokes, poetry and quotes with the latest Sinhala Tamil keyboard and experience the innovation of superfast typing.