5 Compelling Advantages of Buying Land in Uttar Pradesh, India
4 min read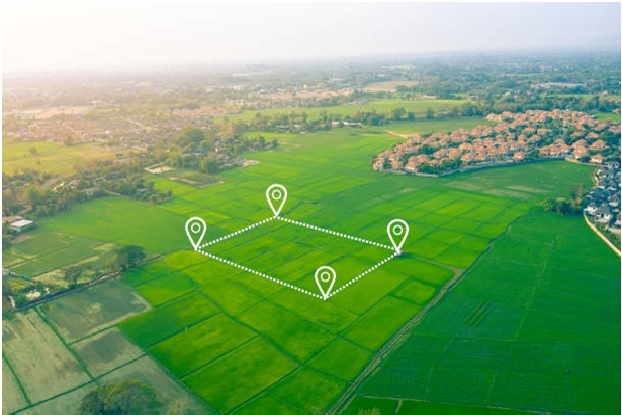 After the recent pandemic, the preferences of homebuyers have changed majorly. Now, with the frequency of work-from-home situations, young professionals are searching for locations outside the crowded cities, to experience living in standalone houses in comparison to cramped apartments. No wonder that the demand for land in populated states like Uttar Pradesh has seen a serious rise in recent times.
Moreover, investing in land is seen as profitable in India because it gives high returns at a comparatively lower cost of investment. And, for homeowners, purchasing a standalone piece of land means they now have the flexibility of building a house according to their tastes and budget inhibition. However, before investing in a plot of land, several important aspects, like the cost of land, who is the owner, financial assistance, and income have to be evaluated thoroughly. Don't worry because you can easily see details about any land within a state with the help of Bhulekh in UP.
So, here are some advantages of buying land in UP:
 1. Low Investment
The value of an undeveloped plot of land is relatively lower when compared to residential buildings due to the absence of production costs. Buying a piece of land is a cheap and budget-friendly investment, especially for young professionals who are looking for affordable yet spacious housing options.
 2. High Returns
Raw land or plots have always been recorded to show a higher rate of return. Also, if you have bought a piece of land in an area with good infrastructure or development scope, its value is sure to appreciate by leaps and bounds quickly. Since these guarantee high returns at comparatively low costs, it is no wonder that purchasing land is seen as a wonderful cost-effective investment in India.
 3. High Flexibility
Buying a plot of land provides you with the flexibility to build a house according to your tastes and space demands. Moreover, even if you decide at a later time that you do not want to build a house on the land, you always have an option to resell it. In both ways, it is a favourable situation for you because the returns on land investment in India tend to be relatively high.
 4. Freedom of Customisation
A home displays your personality, your lifestyle, and other things that make you different. That is the reason, why only you should decide how it will be built. Buying a piece of undeveloped land makes sure that you get to use this right at its true value, where you are not just investing in the land but a blank paper that you can write your dreams on. Not to mention, remember that your preferences change consistently with time, and building a home on your purchased land gives you the freedom to make any beautiful changes to your home, as and when you please.
 5. It Appreciates Every Aspect
An apartment's value keeps growing constantly over time. Nevertheless, the owner of land can get significant returns on their investment if they plan wisely by building multiple floors and later renting them. In addition, a limited supply of land ensures huge competition in the market, which gradually leads to elevated price points. Buying land wholly for investment purposes can also yield healthy profits in various ways.
Moreover, a few important elements to remember before signing the ownership of the land that you are planning on buying include:
Examine the seller's claim to the plot through their documents and drafts.
Reform the title deed properly, to make sure that the transfer and legal ownership of the land by the selleris accurate.
Or you can collect any previous tax receipts produced from the seller for further verification.
If you are deciding on purchasing land, then you should assess the property in terms of the future growth perspective, that is, if any foundation project is coming in your location and how good is the connectivity. Because better connectivity and upcoming construction projects raise the chances of value recognition of a land.
Also, keep in mind that, in the case of agricultural lands, only a small percentage of the property can be used for the building of the house. And even in some areas, first, you need to qualify as an agriculturist to buy such a type of land.
Additionally, for lower risk of any kind of resistance to the title, better security, and amenities, you can also look at gated lands provided by various reputed developers. It would be negligent to note that, gated developments provide better convenience in comparison to a standalone piece of land. Not to mention, building a house on your own needs a fair amount of time and effort, so you can alternatively consider purchasing a plotted development land from a reputed developer.
Therefore, it is always better to invest in raw land instead of putting your money in ready-made buildings.