5 Best Kitchen Organization Ideas:
3 min read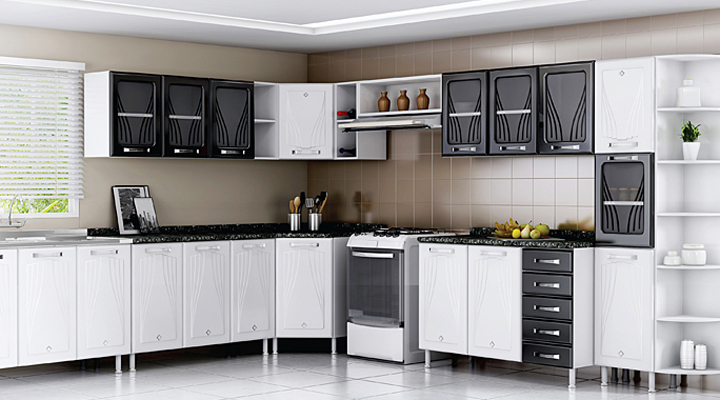 Most of us have lots of cabinets and drawers in the kitchen but still, we remain out of space. When you realize that no storage item or strategy is working with existing drawers and storage jars, it means that your organization skills fail you. As a matter of fact, no space in the world can be enough if everything is unorganized.
Do deep cleaning:
All of us often have lots of unused, useless, expired items in our kitchen that stay with us for a long time just because we never noticed their existence. It is important to do deep cleaning of the kitchen and all its store locations and get rid of useless stuff
Deep cleaning doesn't always imply that you should use detergents or soaps for killing bacteria. Sometimes, throwing off the unneeded stuff is a healthy investment in kitchen improvement.
Mount racks:
In the kitchen, racks are usually placed on shelves that usually take up extra space. We end up finding no space for other things. The best idea is to mount racks on the area right above the sink because this area is a bit useless and suitable for air-drying dishes. Dishes should be placed where the water dripping from them doesn't dampen the surrounding area. Therefore, mounting dish racks right about the washbasin is the best idea to Organize the kitchen.
Use drawers underneath the sink:
Drawers are usually located at different locations in the cookery. However, oftentimes we feel the need to have more drawers. In that case, we can use drawers at less common places. These cabinets can be suitable for storing things that are usually not used so frequently. At times, they get jammed due to friction. However,drawer runners in New Zealand are a place to find runners for easy opening.
Use hooks for mugs:
You cannot go without morning coffee or evening tea. So, mugs are a must-have. The biggest drawback of having these mugs in the kitchen is that they take up so much space and don't even stack well. All we need to do is assign them a separate shelf or rack. If you don't want to use a separate shelf for these mugs, they can be accommodated in a minimum space by using hooks. Take any rack and hook these mugs with it
Use a cutlery tray:
Most of the people struggle organizing cutlery because there's so much to handle and nothing can be kept out of access. Things get really difficult when you are running out of space and you start losing your cutlery. The best organizational idea is to use a tray for organizing cutlery. The tray usually has various compartments for organizing kitchen daily used utensils and categorizing them.
Your kitchen is the main part of your realm. You cannot get away with an unorganized kitchen, only those methods that have been described above. You can go with many other options to make sure that your kitchen is squeaky clean.