5 Benefits Of Hiring A Professional For Gutter Installation Sacramento, CA
4 min read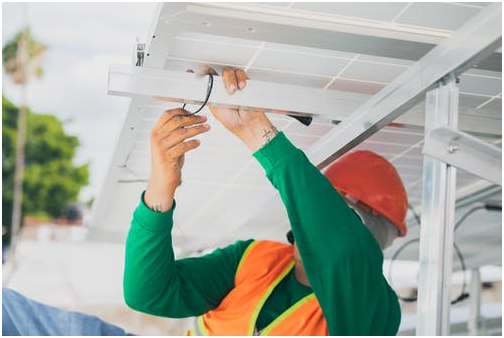 Usually, gutters are that part of a house that remains "out of sight, out of mind," however, the home's rain gutter is as crucial as a roof for the health of your home. Gutters are needed to divert water away from the house as heavy rains can be disastrous and ruin your home, especially the siding, windows, doors, and foundation. So, not having gutters could indirectly land you up with a long list of significant and expensive damages.
Whereas having gutters would protect the house's foundation, prevent- erosion, basement flooding, and safeguard landscaping. They will also help prevent staining to the exterior of the home while reducing paint damage and stopping mold and mildew growth. Gutters play an essential role in both, exterior and interior of the house. To do the job properly, they should be installed properly.
Best Sacramento Gutters Installation Company
Many people did not realize until it is pretty late that doing everything by yourself will affect them majorly in future, like installing gutters at home. They need to be installed later and adequately on cleaned and maintained regularly to avoid damages and ensure that they are working correctly.
A handy homeowner who doesn't have a problem working with the heights and tools might find it easy to install Gutter on its own, but it still doesn't guarantee quick and practical work. At the time of installing you may think of doing the job to save money and time but in reality, this saving of tiny amount of money will cost you a huge amount in the long run and can be a hazard of your safety.
Gutter professional knows how to install gutters accurately, without causing to any type of problem, so it is better to leave the work to professionals. Besides, you have many options to choose the best Sacramento gutters installation company, as per your time, budget, and where you could find great professional help.
Moreover, here are the reasons you should hire a pro to install the gutters instead of doing it by yourself.
1. They Have Experience
We usually ignore that professionals are professionals, not just because of their knowledge and skills in specific fields but also because of their experience, which they gain over a long time. In this case, professional gutter installers are needed more than you think as they can easily spot your rotting fascia or coming off shingles and repair them. They understand how to clean, repair, and install gutters and downspouts around your house or property. Not to mention, professional gutter installation companies can customize gutters as per the requirement of your house so that they could fit in easily.
2. You Can Save Your Money and Time
It may seem like that you are saving money by installing and buying materials all by yourself, but on the contrary, you are paying premium prices where costs can really add up. As professionals or companies pay wholesale prices for these items, so installing gutters by yourself could cost you far more than with hiring a professional help but also, your precious time, that too with no guarantee of the best result out of it. On the other hand, professionals know how to finish work on time and also will be saving your money on downspouts, clips, and guards.
3. Serious Mistakes Can Be Avoided
Fortunately, professional installers know how to install gutters properly to protect the siding of your home. It is essential to install gutters properly because they transfer rainwater to the ground; they protect the roof and siding from water or weather damage. Wherein, proper installation can also prevent mould siding and ensure water is drained away from home.
4. Your Safety and Insurance
We all know that working on gutters requires climbing roofs should be enough for homeowners to leave the gutter installation to professionals and for the sake of your safety. It seems easy, but to the properly trained and equipped experts, who also make sure to get the job done with safety in mind every step on the way. On top of that, no matter how your insurance is, why waste it on injuries that could easily be prevented with the professional's help.
5. Professionals Come with Warranty
If you try to install your gutters on your own, you indeed get a warranty on the material, but what if the installation fails within few days? Whereas in case of professional help, it's less likely to fail, but if it does, then workmanship and warranties will make sure that you won't pay a single penny to repair it.
To save little money, don't put your safety inline instead. Instead, leave the work to the professionals and focus on hiring a good gutter installation company to save both your money and time.