4 Easy Steps to Make Your Own Animation Character [in 15 minutes]
4 min read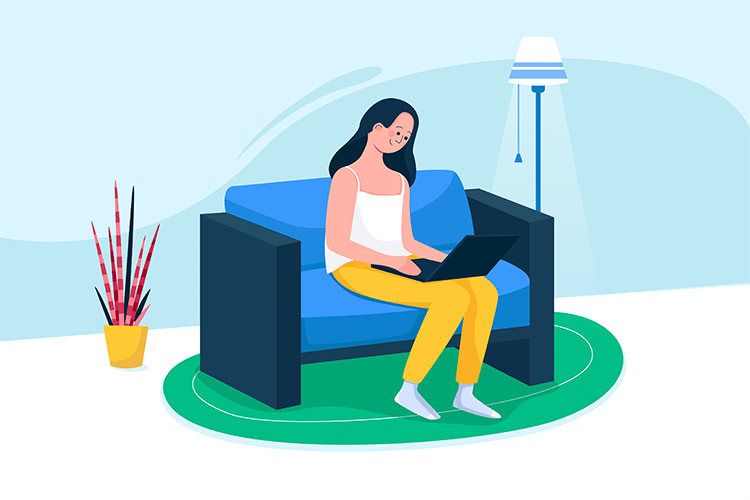 You have probably marveled at how professionals make animated characters and animated videos. Well, it is not as difficult as it seems. As a fact, you can make your own animation character without any skills. All it requires is a good software tool.
Whether you want to create an explainer video with a customized character or an animated video ad for your marketing campaign, you can create a unique character with the best animation software. In this post, we will look at four easy steps to make your animation character in fifteen minutes.
What is the Best Free Animation Software to Use?
The first step in making an animated character is to choose the right tool. If you have the skills and experience, you can manually create your character from scratch.
However, if you do not have the luxury of time or skills required, you can choose the best free animation software to create your character. So, which is the best animation software to use?
Doratoon: The Best Beginner Animation Software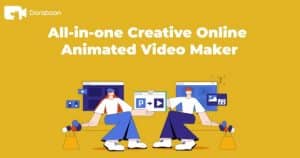 Doratoon is the best beginner animation software in the market. It does not require any skills to use. It has an intuitive editing tool that lets you drag and drop elements to create your perfect animated character.
It also has a plethora of features designed to make the creation process seamless for you. Doratoon has impressive digital assets, including millions of royalty-free templates, animations, stock footage, props, backgrounds, and images.
With the exceptional resources available with this free 2D animation software, you can create an animated character from scratch with no glitches.
Unique Key Features of Doratoon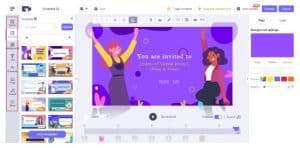 Doratoon has over a thousand pre-made animated characters with several facial expressions. If you do not have the luxury of time to create your animation character from scratch, you can choose a premade character and customize it to suit your needs. You can change the colors, actions, and facial expressions of the character and make it yours.
If you are up to creating a unique character, the AI Drawing feature is a great tool to use. The 2D animation software offers this unique feature to enable you to create your character. Even if you are poor at drawing, AI Drawing makes up for your shortcomings.
Simply sketch what you want to create and the feature will suggest an appropriate image or drawing. You can beautify the character with colors, expressions, and other elements on the platform.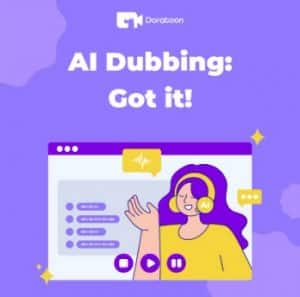 If you are using the character to create an animated video, you need dialogue or at least monologue in your video to make it more engaging and impactful.
Doratoon has a text-to-speech feature where you upload your text, and the technology translates the text into speech. You can choose your preferred voice character to make the voiceover for your video very dynamic.
As mentioned, Doratoon has all you need to inspire your creativity and make a 2D cartoon character. Its extensive library has exceptional resources for creating cartoon characters. These features include:
100 Million+ stock photos and video clips

10,000+ 2D and 3D animated background images

10,000+ stock props

1000+ animated characters with facial expressions and actions.
4 Easy Steps to Make Your Own Animation Character
So, now that you know the best free 2D animation software to use for creating your animated character, it is time to look at the easy way to use the tool. Here are the four easy solutions for how to make your own animated character. 
Step #1: Create an Account with Doratoon Free 2D Animation Software
The first step in making your first animation character is to sign up for free 2D animation software. We recommend Doratoon for its ease of use and extensive features. You need your valid email ID and password to create the account.
Step #2: Select a Preferred Animated Template
How do you create an animated character? You need a premade template. Doratoon has an extensive library of professionally pre-designed templates in different categories. Choose a template from your category to make it easy to adapt.
Each template comes with animated characters you can tweak and customize for your use. You can also create your animation character using the AI Drawing feature on the site.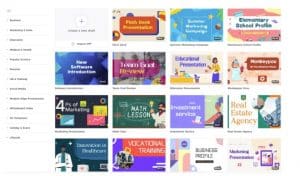 Step #3: Customize your Template
When you have your premade animated template ready, it is time to edit and adjust the element. If you have a character you created, you can upload it and use the editing tool to transform it into something you want. Doratoon lets you customize the colors and styles of your character.
You will find a wide range of colors, tools, and styles you can explore. When you are satisfied with the character, you can build your video content around it. While creating your video, explore the Doratoon library for voiceover and music tracks or sound effects. You will find several voice characters you can use.
After creating your video with the 2D animation software, click the preview button to see what you have created. Download it to your computer and share it on your online platforms. You can also return to your project and edit it whenever you want. 
Use Doratoon to Make Animation Characters
It is super easy to make your own animation character. You only need the right software tool, and we recommend Doratoon for your use. It is highly effective and has everything for creating an engaging and attention-grabbing animated character.
Within fifteen minutes, you can create your video and have it ready for publishing when you use the best free animation software – Doratoon.