4 Different Types Of Bags For School Kids
3 min read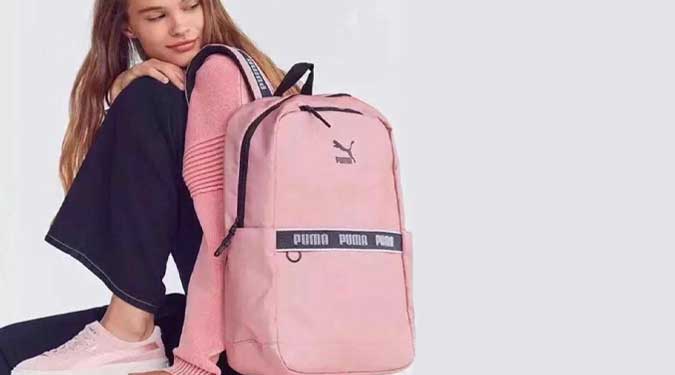 More than adults, kids use bags on various occasions. Thus, kids give importance to their bags and often tend to use different bags at different times. Also, giving the right bag for the event will help them reduce unnecessary complications. There are different types of bags available for kids, like backpacks, chair bags, library bags, etc. Each bag has its advantages to make the kids time-efficient and easy to use. The schooling system in Australia is one of the best, and it allows kids to carry lesser books. Also, many modern schools in Australia use devices to teach their students. These devices require unique holders to reduce the chances of damage. Now several Australian manufacturers have bags for different occasions, and in-depth knowledge of these will help parents choose correctly.
Types Of Kids Bags:
In Australian cities, kids bags are available in various types and sizes. Each pack is fit for a particular occasion and reduces complexities. Some of the most common types of bags are:
Backpacks: Backpacks are the most used bag by every kid. From the beginning of primary classes, kids are required to carry some books to school. Not all the bags are suitable for and feasible for kids to bring to school. The bag should be able to store all the necessary items for the kid. Having various compartments in the bag can reduce the chances of mixing different articles.
Chair bags: These are excellent additions to the kid's room. It allows the kids to store quick-access items within their reach. Also, the bag makes the chair more aesthetically suitable for kids' rooms. These come in various designs and colours to make their study time more enjoyable.
Drawstring bags: Bulky backpacks are always strenuous for the kids. So, in this case, a lightweight drawstring bag can take their entire attraction. It is small and with adjustable strings. The opening and closing of the bag are by pulling the strings. And this is not a big bag, so kids can use it while going to schools or on leisure trips. And also, some types of drawstring bags have side pockets for carrying water bottles and zippered pockets.
Library bags: Library bags are helpful for the kids to carry their storybooks during travelling from school to home. By using this, children can separate their library books from study books.
How To Select The Best bag for the kids
The prime parameter before buying a kids bag is its design. Most of the kids love to have bags with different cartoon pictures. So select a bag with a sketch of their favourite cartoon character. So this will encourage them to go to school regularly without any arguments.
The size of the bag is significant, and it must be fit for the child's body size. The bag should rest on the shoulders and sit just above the waist.
Colour is a prominent factor in buying bags. Backpacks with various colours are now existing and attracted by the kids.
Choose a bag made of breathable material or lightweight fabric. Selecting a bag with a washable material helps to clean it regularly.
Bags with side pockets and front pockets are more helpful to carry their bottles and lunch boxes. So select a bag with a maximum number of pockets.
Selecting Bags with wide straps will help to reduce the weight of the bag. And it reduces shoulder pain to an extent.
Select a bag with the number of books it needs to carry. It will prevent the breakage of the backpack during travelling.