10 Lip Smacking Desserts To Serve At Dining Party
4 min read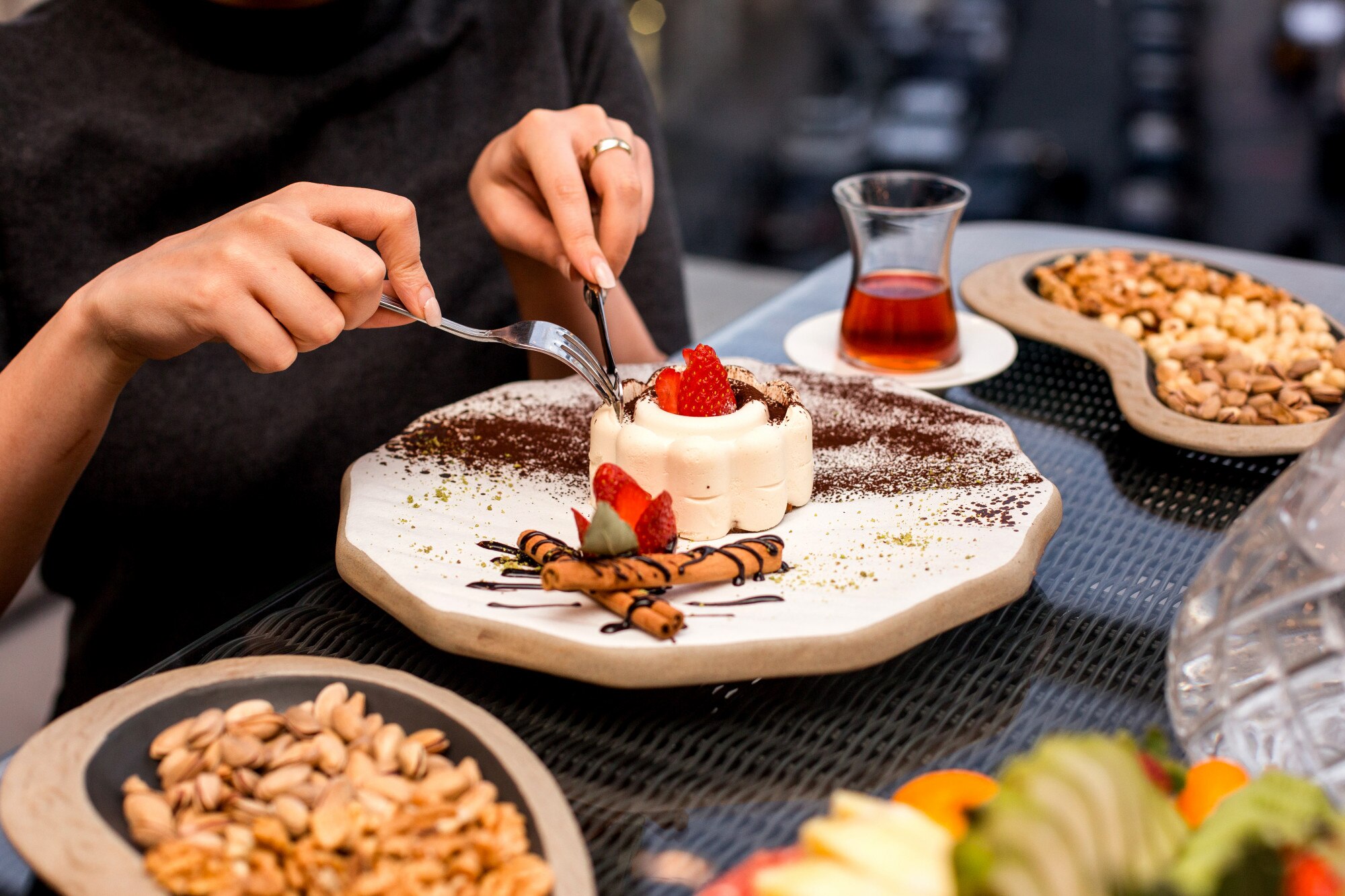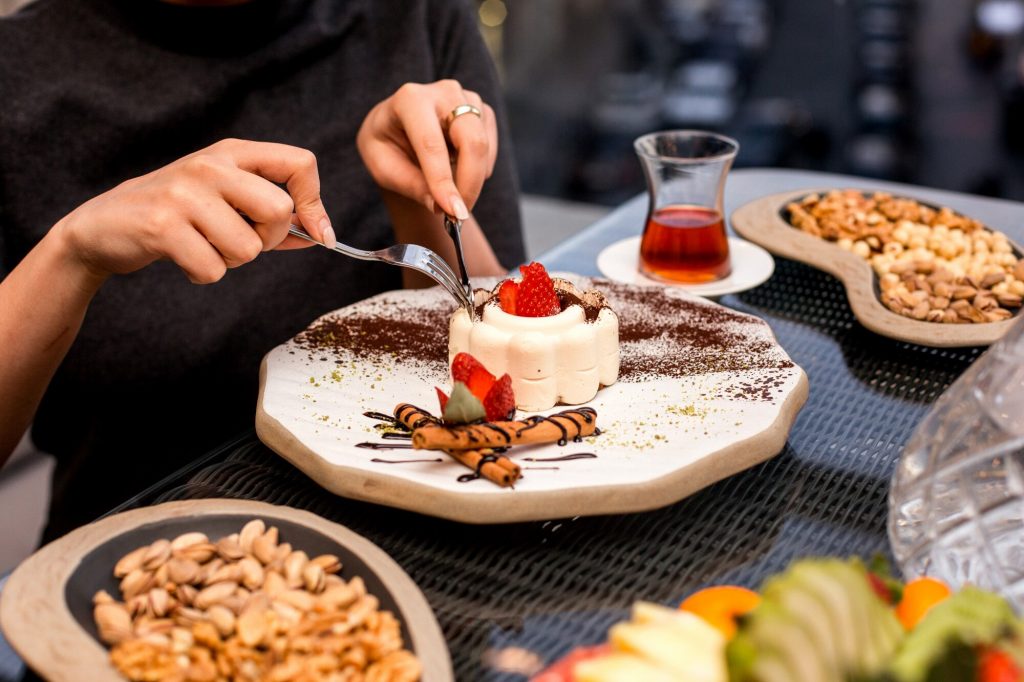 Ending a casual or formal get-together with a sweet and delicious dessert is a great way to give your guests an unforgettable culinary experience. Whether it is a dinner party, lunch date, business meal, or other formal/ informal affairs, it is incomplete without indulging in some lip-smacking desserts to savor.
Your taste buds will dance with delight by including these delectable desserts in your dining party that you are going to host. You can opt for classic favorites to innovative creations to leave a lasting dining experience for your guests. Without further ado, let us take a look at some of the popular desserts that you must include while having a dining party.
1] Irresistible Vanilla Cake
Vanilla is a classic and elegant flavor that is loved by everyone. Hence it will be the best choice to go with this delicious dessert and keep it on the dining table while placing order for a cake. You can choose the design of the cake that perfectly suits your preference, as you have several cake design options. These cakes are irresistible and hence is a must-include dessert in your party.
2] Velvety Crème Brûlée
The next dessert is perfect to be served at formal dining or lunch dates as it exudes sophistication. You can order a Crème Brûlée, which is a French dessert that has a smooth, creamy texture with a custard base. It is covered with a crust that is made by caramelizing the sugar, and you need to crack it before having a bite. The presentation of this exquisite is mesmerizing in itself, and the taste will linger in your mouth for a long time.
3] Refreshing Lemon Tart
Too much sweetness is not something that everyone likes; hence you can include this tangy-sweet combination on your dining table while hosting an event. Tarts are one of the desserts that have a hard outer crust with a soft and creamy counterpart. You must order a lemon tart for your party as this buttery crust holds a luscious lemon filling that will melt in your mouth, giving you a refreshing experience. It is a perfect dessert to have after the end of your meal to satisfy your taste buds.
4] Exquisite Tiramisu
Tiramisu is another dessert that you can add to your dining table to give it an Italian touch. This velvety dessert is basically a layer of sponge cake soaked in espresso and creamy mascarpone cheese. The top of the dessert is dusted with cocoa powder, which makes it visually pleasing to the eyes. You can order or make this crowd-pleaser at home and serve them to your guests in individual glasses or a large trifle dish.
5] Decadent Chocolate Lava Cake
Chocolate lava cake is one of the decadent desserts that never miss a chance to make it to the table at dining parties. You can order this cake via online cake delivery in Noida, if you live in Noida or nearby places in India. Also, it's a perfect cake to order and surprise your beloved one even at midnight celebration.
Must include this timeless dessert as it never fails to impress the guests. This cake has melted chocolate filled in the middle with a soft sponge cover. You can serve a warm choco lava cake with a scoop of cold vanilla ice cream to enjoy contrasting flavors.
6] Heavenly Berry Parfait
To please the taste buds of your guests and yourself, you can add the delicious and vibrant berry parfait to your table. You can serve this dessert after the meal to make a refreshing end to the party. It contains fresh berries, creamy yogurt, whipped cream, and crunchy granola that make it flavorsome. Since it is a layered dessert, it is advised to serve it in transparent glasses so that it can please both the eyes and the tongue.
7] Divine Flourless Chocolate Cake
Treat your guests with dense, moist, flourless, and gluten-free chocolate delight when you invite them over to your party. It is pure heavenly in taste and hits the taste buds just right to be a memory worth remembering. To make this blissful dessert pleasing and visually appealing, you must dust some powdered sugar or whipped cream on top.
8] Charming Fruit Tart
Include some seasonal fruits like kiwi, mango, berries, and peaches to make a delicious sweet treat for your party. Make small tarts and fill them with chunks of these seasonal fruits that will make your table look colorful and assorting. The perfect blend of creamy, sweet, and fresh flavors is a great way to finish off your get-together.
9] Delicate Macarons
For the finale of your meal, you must add some sweet and colorful macarons to your dining table. This French dessert is incredibly flavorful and appealing; hence you must serve this to your guests at the party. You will have a myriad of colors, flavors, and filling options to choose from, so pick the one you think will taste the best. You can arrange them in a layer on the table to make it easier to access and also to make it look elegant.
10] Indulgent Molten Caramel Cheesecake
Molten cheesecakes are creamy and velvety delights that you can serve as the finale of your party. This cake has a caramel surprise in the center that melts in your mouth when you take a bite. To give your guests an irresistible dessert experience, drizzle some crushed dry fruits on top of the cake. The flavor of this cheesecake is sure to have a lingering impact on the eaters.
Conclusion
Complete your dining party with some delectable and mouthwatering desserts to have unforgettable culinary experiences. Choco lava cake, vanilla cake, cheesecake, lemon tarts, fruit tarts, and others are some of the best options for you to include on your dining table. So, get ready to impress your dining party attendees with these delectable delights and leave them craving more.
About Author